It's been said that the seemingly ordinary things somewhere else are considered vastly unusual in Lagos. Well, it's true. However, Lagos is not as arid and predictable you think, the quirkier side of the city can throw you off, especially if you are not a Lagosian. As one of Nigeria's major cities, Lagos is typically on the itinerary of most visitors to the country. The cultural and historic expositions, family fun trips and stimulating flaunts of local lifestyle has always been in thing in Lagos. Thus, we thought we'd steer you from conventional activities and focus on some offbeat ideas. Lagos is a vibrant city of boundless extremes.
Though, spending your vacation in Lagos can somewhat set you back slightly, you would be astounded at sheer number of unusual things to do in Lagos. There are many but we will just limit it to six in this instance.
1. Kayaking – Paddle Your Way to Paradise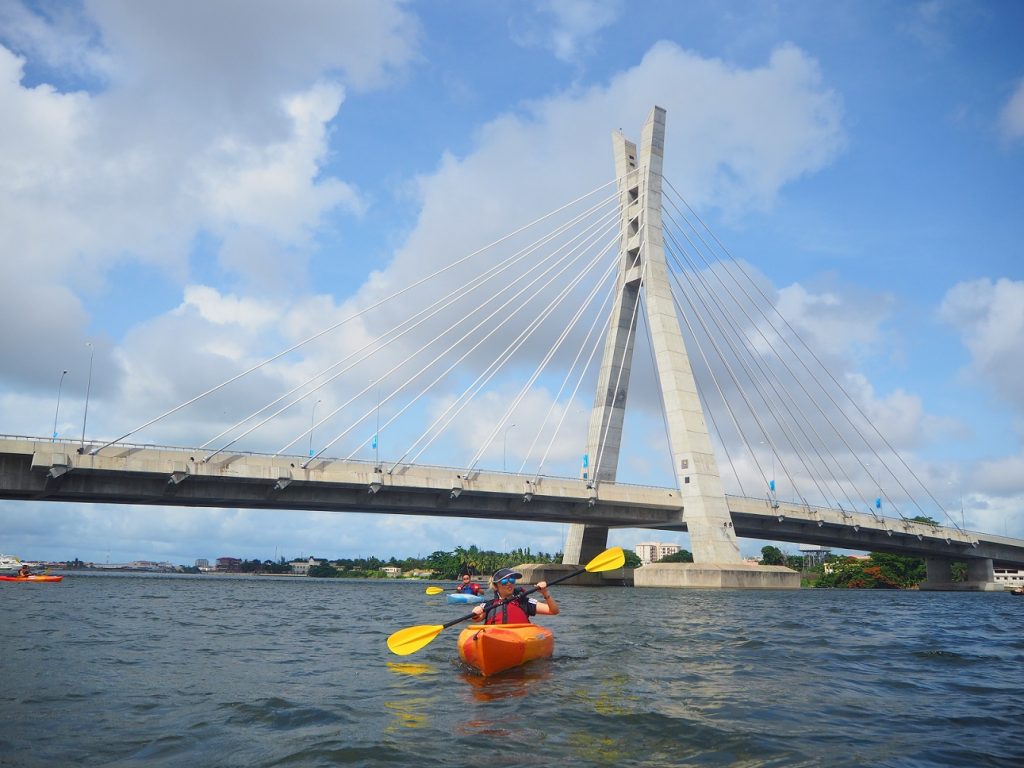 Kayaking in Lagos? Regardless of what many people might think, Lagos is a kayaking paradise. With its pretty calm waters, with almost no bustling rapids, kayaking in Lagos Lagoon is an exciting adventure, where paddling for few minutes can lead to genuine excitements. Kayaking is one of the unusual things to do in Lagos; but escaping the gloomy grind of city life to indulge in this outdoor activity and explore nature, is an astounding experience. Discover and enjoy the allure and marvel of the scenic waters and unrivalled skies in the city. You can make reservation with Nothing to do in Lagos for Kayak Lagos. You could enjoy Kayaking alone or with your partner.
2. Wind down after a busy day at Sailor's Lounge

Photo Source: Sailor's Lounge on Facebook
Sailor's Lounge is the place to wind down after a busy day in Lagos. The Captain's Deck, which is a floating bar features a pop-up sailing opportunity as it offers the experience of floating on the high sea. Get a chance to enjoy great ambiance and recreation in a quiet and friendly setting. The lounge is designed to whisk you and up to 100 guests away on a marine voyage, as you sail upon the high seas. If you are a thrill seeker who desire a maritime adventure coupled with delicious foods and relaxed surroundings, Sailor's Lounge will deliver it all. So go along for the ride!
Location: Plot 1 Block 12 Admiralty rd, Lekki phase 1, Beside Lasgidi Buka | www.sailorsloungelekki.com
3. Go Karting – Rumble Along in a Go-Kart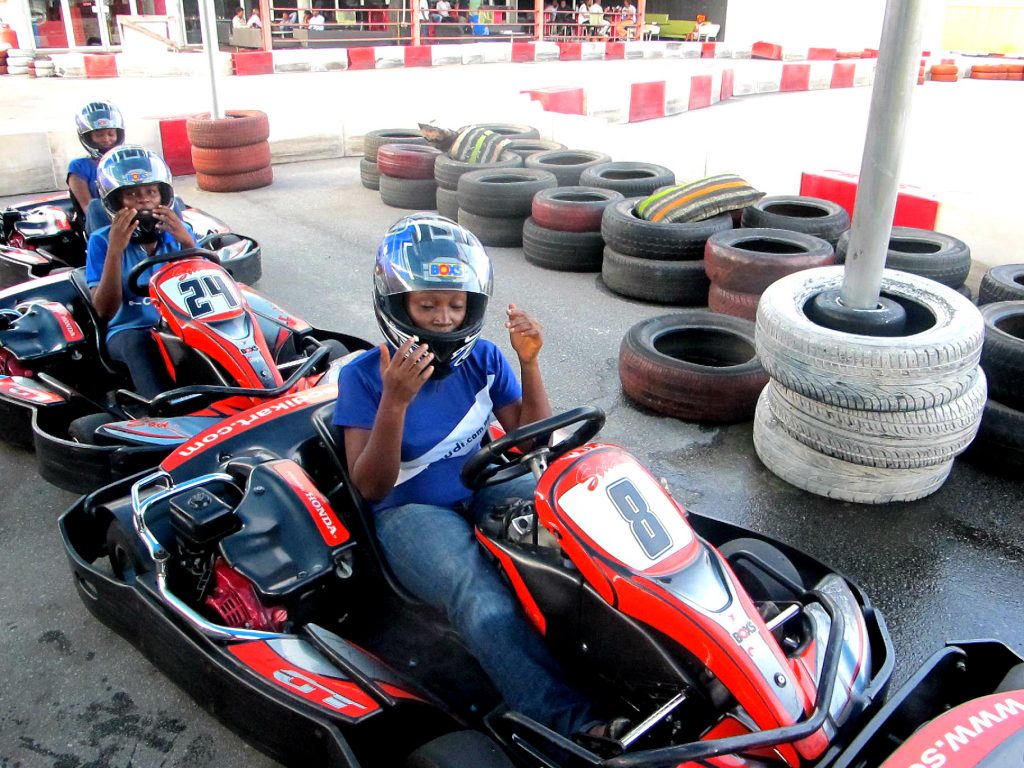 For an adrenaline pumping experience in Lagos, rumble along in a go-kart at GET Arena and bask in a thrill-seeking activity. Go-karting with your friends, indulge in a competitive race with them, launch your sprint kart down the route, press on the accelerator as you race ahead of them. Or perhaps, you could be an observer if you are not as daring as fire, route for your friends as they race neck and neck on the last lap. Breathing hard when racing or witnessing the race, coupled with the atmosphere that comes with go-kart racing is an intense experience you wouldn't want to miss. At GET Arena, other facilities such as Bar and Grill, Lounge are available to relax, wine and dine with your friends.
Location: Plot 6 Ability Oniru/BIS way Oniru Estate, Lagos Nigeria | www.getng.com
4. Join PoP Beach Club Ilashe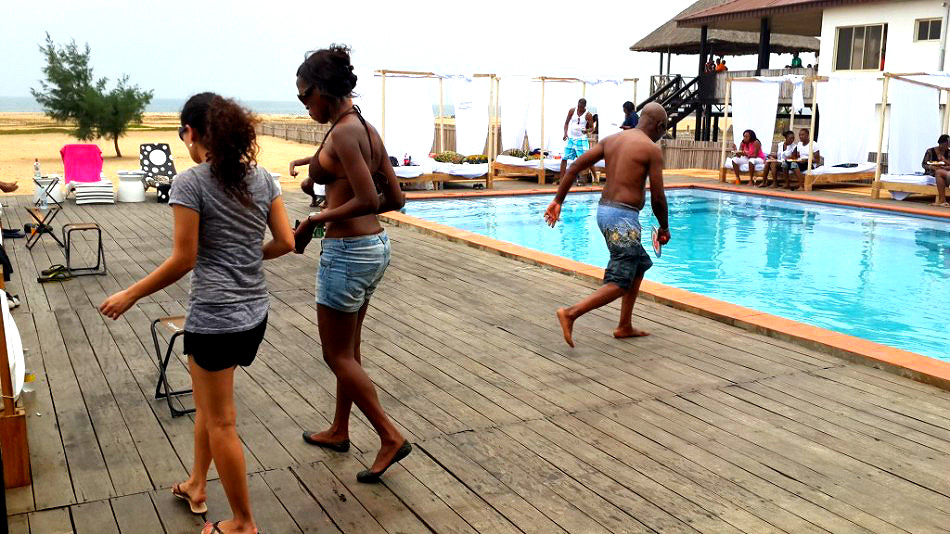 Most Lagosians dream to have a luxurious holiday on the beach and there is no better place that Ilashe Beach in Lagos to realize that dream. PoP Beach Club features a wide-ranging of things to do at Ilashe Beach. The Beach club is an exclusive membership sport club offering indoor and outdoor activities at the beach. Become a house member or a seasonal member to enjoy all the club offers. If you are looking for an ultimate getaway from the hurly-burly of Lagos, you should join PoP Beach Club and head to Ilashe beach for utmost relaxation.
Visit  www.popbeachclub.com for more information.
5. Experience the real-life seafood vending at Epe Fish Market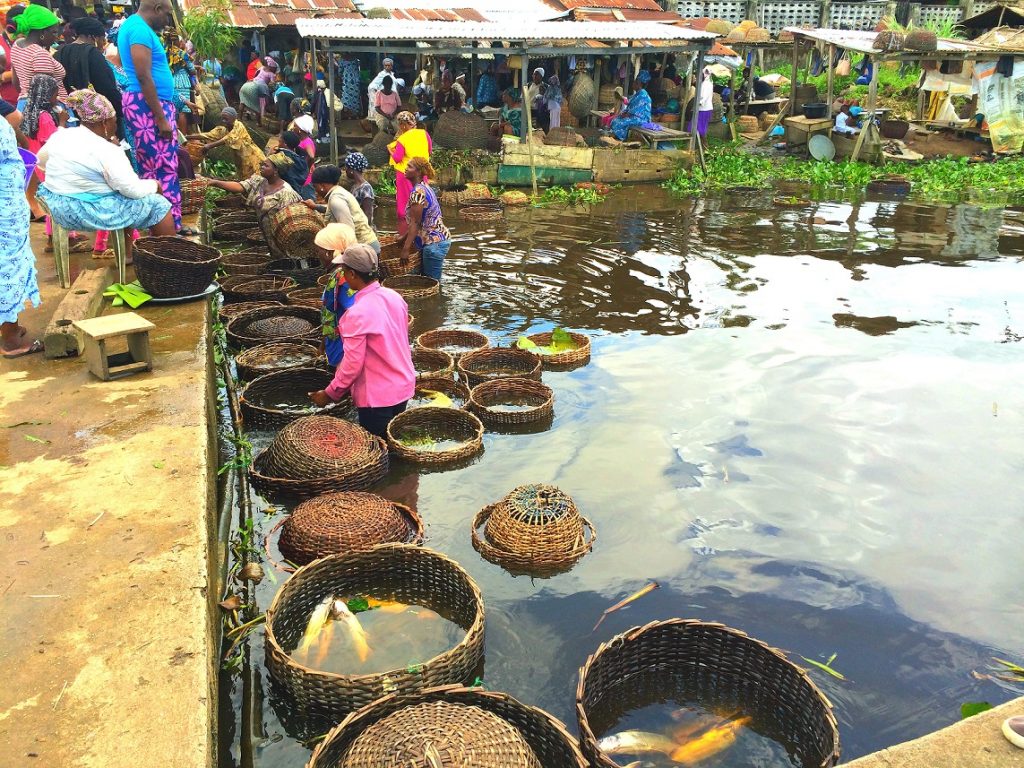 One of the premier sources of Seafood in Lagos is Epe Fish Market. The Fish Market has a reputation in providing fresh seafood and a captivating insight into the mode of life of regular Epe Indigenes. Exploring Epe Fish Market is one of the unusual things to do in Lagos. Offering an array of seafood along with fresh vegetables, Epe Fish Market always fascinates buyers, observers and tourists with its bustling activity on the waters. Fishing has long been a backbone of the native population of Epe and even nowadays, a substantial percentage of the labor force is involved in this quest. The best time to visit the fish market is in the morning, from 8am, when the fishermen return to unload the fishes caught. You will find seafood species like Catfish, Crabs, Tilapia, Eja Osan, Red Snapper, Lakoro and many others, available at the market. Explore Epe Fish Market, haggle sensibly and enjoy the ambience.
Location: Epe Fish Market, Epe Town, Northern part of Lekki. 
6. Visit the Lighthouse Beach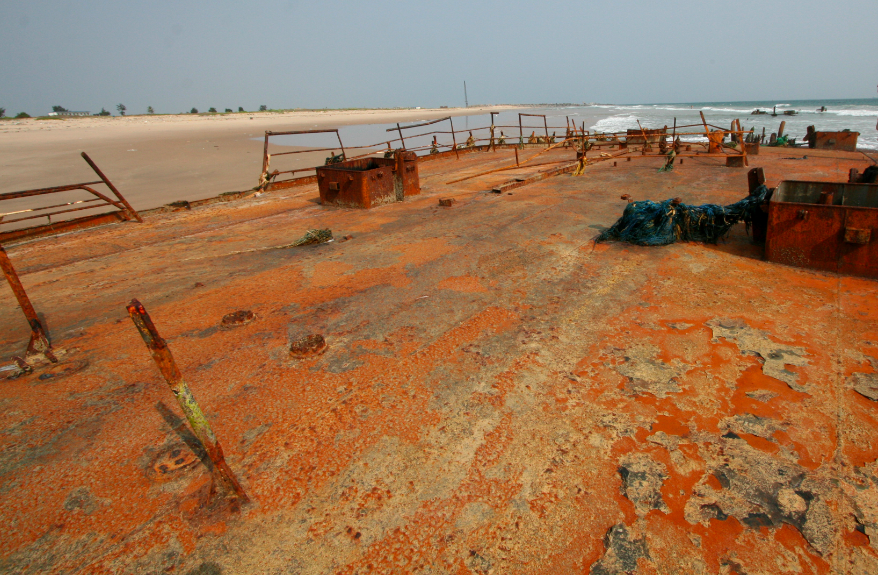 Well, Lagos is known for the enchanted charm of stunning beaches. These beaches are known for its contrasted beauty and the combined attraction of sea, sun and sand, which offers awesome opportunities for adventure water sports. One of these beaches is Lighthouse beach, right beside Tarkwa Bay beach. It is perfect for relaxing and taking a break from hyperactive regular 'Lasgidi' life. The beach is named after the 110year old lighthouse that directed the entry to Lagos in the olden days. The sea shore shows the golden miles that welcome the calm waves and the usual rays, the beach is besieged with abandoned ships, this will make you wonder about the history behind them. A visit to lighthouse beach will be a memorable experience which one can never forget.
What's there not to love about Lagos? Do you have beautiful ideas on unusual things to do in Lagos? Share with us in the comment section below.