Welcome to Paris – the city of lights! Get awestruck by its mesmerising beauty, daunting history, scintillating architectural marvels and glorious cuisines. Paris has a certain timeless aura, which is apparent in its world-class architecture, chic boutiques and magnificent artistic valuables. Here are top 8 reasons to get lost in Paris, the city is as awesome and amazing than you could have imagined;
1. The Magnificent Eiffel Tower
When you visit Paris, you just can't miss this iconic tower, which is the pride of France. During summer, you can enjoy a lovely picnic in its enormous lawn of the Champs de Mars, while gawking at the massive tower above. In contrast, the winter is marked by ice-skating rings.
2. Capture The Gorgeousness Of Arc De Triomphe
Though it can be a bit difficult to capture this beautiful structure as it is situated right in the middle of a busy intersection of Champs Elysees and the Place Charles de Gaulle, Arc De Triompheshouldn't be left out from your Paris itinerary. Getting clicked with this impressive structure is a must-to-do activity in Paris.
3. A Stroll Around Champs Elysées
For a quintessential Parisian experience, take a leisurely stroll across Champs Elysées – famous for its theatres, high-end boutique shops and cafes. This notable boulevard in the 8th arrondissement of Paris hosts parades and if its winter then you will be thrilled to enjoy Christmas shopping arcades, booming with Christmas goodies and arts and crafts, along with glorious foods.
4. Delectable Delicacies On Platter
When its food, no one can beat Paris. The food in France is world-class and beyond comparison. From lip-smacking pastries to macaroons to baguettes to French wine, the list in almost endless. Also, when you are here, don't forget to try escargot; you can never imagine snails to be so much delicious.
5. Paris, the Capital of Art and Culture
Photo Source: Lvmh
Also known as the cultural hub, Paris resonates with artistic masterpieces and treasures. The Musee d'Orsay and The Louvre are some of the most amazing art museums of Paris, with rich collection of art and antiques. If you are planning to visit such art museums, reserve time and go. There are countless things to observe. Also, Paris bustles with numerous art exhibitions throughout the year, making it a cultural hotspot.
6. Go Natural
With more than 400 luxurious parks and gardens, Paris is all green around. If you are a nature-lover, you will have ample scopes to explore nature escapades throughout the city. The Luxembourg Gardens, the Jardin du Champs-Élysées and myriad newly designed gardens with alluring botanical presentations offers the true view of Parisian flora.
7. Paris, A Fulcrum of History and Rich Past
Paris is an ancient city, riddled with countless secrets and historical backgrounds. History sizzles out from its ornate architectural marvels and magnificent structures. Some of the must-see places are the Pantheon, Sacré-Cour, Les Invalides, the Notre Dame Cathedral, the Palace de Versailles, Place de la Concorde, Sainte Chapelle and the epic remains of Bastille.
8. Shop, Shop And Shop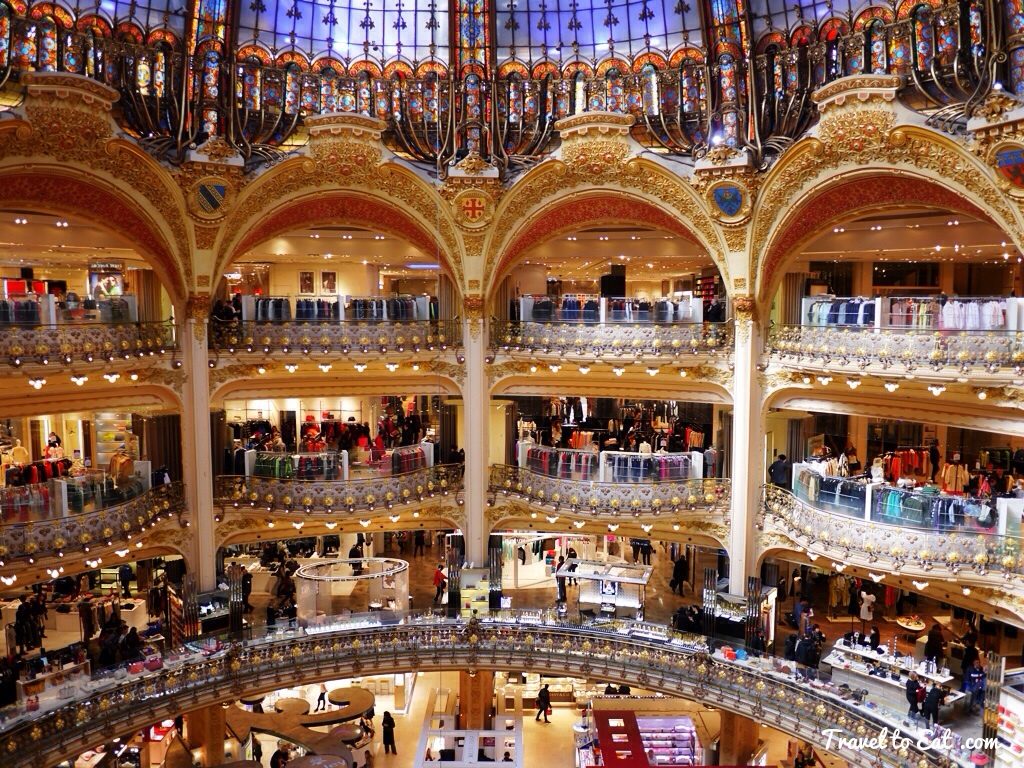 Being a fashion capital, Paris sizzles with renowned designers, like Coco Channel, Christian Dior, Louis Vuitton and Jean Paul Gaultier. The fashion and style is Paris' soul, so come here to shop till you drop.
To enjoy an unforgettable experience, come to Paris.
P.S. Don't forget to bring your camera with you.