Once the wedding ceremony has taken place, many couples look out for their honeymoons. We all know that tradition honeymoon comes in all sizes and shapes.  You can celebrate it as a safari or even beach vacation. Do you have naughty adventures on your mind or are you thinking of a fun filled beach affair during your honey? There is only one place that would satisfy your fairy tale honeymoon- Mauritius.
Mauritius is unbelievably a Paradise Island that seamlessly blends its diverse cultures, romantic places and varied cuisine for newlyweds. From its vivid festivals, bustling markets, lush landscapes water sports and its sandy white beaches, you can only fall in love with it. Here are the top 7 reasons why you should visit Mauritius for your honeymoon.
The beaches are really beautiful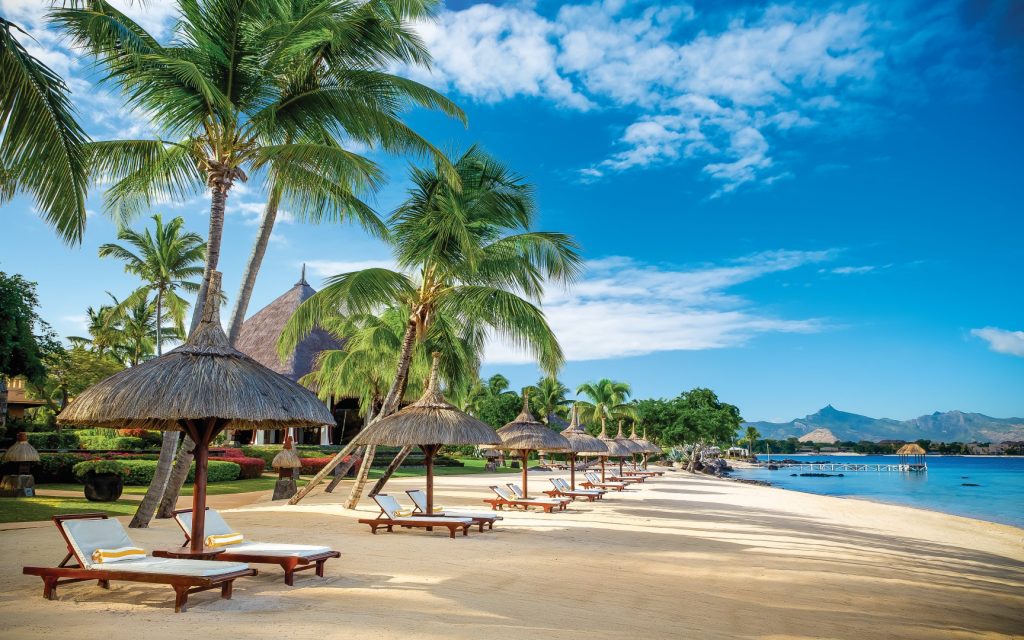 Your honeymoon cannot be complete without sitting out on any of the endless sandy white beaches with an evening candlelight date.  A beach like the Belle Mare, Grand bay, Blue Bay or even the Pereybere are some of the finest beaches you can mingle with your partner. Now, you have seen why we are so excited about you coming to Mauritius for your honeymoon.
The mystical 7-coloured earth of Chamarel – Enjoy the views
There is this tiny village in Mauritius called the Chamarel Village- the house of the Seven Coloured Earth.  It is one of the most popular and colourful spots for newly married in the world. Come here with your partner and witness the coloured surfaces that were formed due to geological locchaa.  The volcanic surface here is where you would see the highest waterfall in Mauritius.
Go treasure hunting at Mauritius' Treasure Island
Ile aux Cerfs is an island that got so many secrets hidden for you to discover. The picturesque getaway has turquoise blue water , swaying palm trees and stunning white sandy beaches.  You can prepare your barbeque as you relax on the beach or even go parasailing with your partner. The aroma of delicious meals from the array of restaurants would make you salivate for a romantic meal.
Lodge at Luxurious Hotels
The truth is you might have used some luxurious hotels around the world but in Mauritius, you would be pampered and spoilt rottenly with world class hotel services.  Hotels like the  Shangri-La Le Touessrok Resort & Spa are some of the hotels that would throw you into the turquoise water that overlooks them.
Get Buffed at Mauritian Spas
You and your partners can never run short of things to do together when you are here.  The combination of African, Indian, European and Chinese therapeutic spas that is fused with massage are some of the good things you would love. Honeymoon cannot be anything less exciting and sweeter when you spend hours with your partner enjoying this special treatment.
Explore the Grand Bassin
Up in the Mauritius mountains, so many feet above the sea level is where you would find this sacred lake that is breathtaking. You would hear the legend of this place as you come over to see the crater that is believed to communicate with the respected waters of holy Ganges of India.  Yes! You heard us right.
Have your first Skydiving Experience
It is not only daredevils that experience the thrill of sky dive. If you love extreme sports, maybe you can go for skydiving.  The north east side of Mauritius is where you will get 360º view of the island as you float on the air and forget all your worries. It is an experience you would always count as memorable.
Which of these reasons most makes you want to honeymoon in Mauritius? 
If you know of any other reasons why should visit Mauritius, kindly tell us in the comments below:
(If you enjoyed this post, please share with your friends.)