London is legendary for its gastronomy, art, and culture, history, famous monuments, and beauty.  No wonder almost everyone wants to visit the metropolis. For the first time visitor, London is a tourist haven that has been built to beat man's imagination. Everything looks perfect because of how organized the structure is.
Think of its  British accents, winsome Royal family or iconic red telephone boxes, London is a bucket list city for many travellers around the world. Sure, it is but London is painfully overrated. We have listed reasons why we believe it is.
London is ridiculously expensive
London is very expensive. From the hotels, subways, and food, everything is expensive. Evening Standard named London as world's most expensive city in which to live and work. It further explains that London is 18 percent more expensive than it was five years ago, and has been ranked at the top of the index since 2014. With the hundreds of things to do in London, you may be dismay if you do not have enough cash. The truth is that you can travel on a budget in London. There are affordable places like Leicester Square and Piccadilly where you can get discounted tickets.
The Weather is depressing
It is not London's fault that the weather is depressing. There is hardly any time that the rain doesn't fall. Sometimes, it can be quite annoying. Not only the rain but the cold weather during winter can force you to cut your holiday.
London is unfriendly
According to DailyMail, "London has been voted the second least friendly city in the world, coming just above Paris". "Yes, London is an unfriendly city – and long may it stay that way",  said Stuart Heritage, the guardian Author. If you are coming to London from a place like Nigeria, where everyone minds everyone's business, you may dislike London. The locals are not very friendly. You are on your own when you are in this great city except you have family and friends.
The traffic
DailyMail UK reported that London is the worst city in the UK for gridlock ahead of Manchester, Belfast and Birmingham. So you see, it is not only in Lagos that there is constant gridlock. According to Londonlovesbusiness.com, "London's traffic is the worst in Europe". You better forget about those make-believe-movies that paint London in another shade. London experiences cramped road works that can keep you for minutes before you get to your destination.
Transportation is costly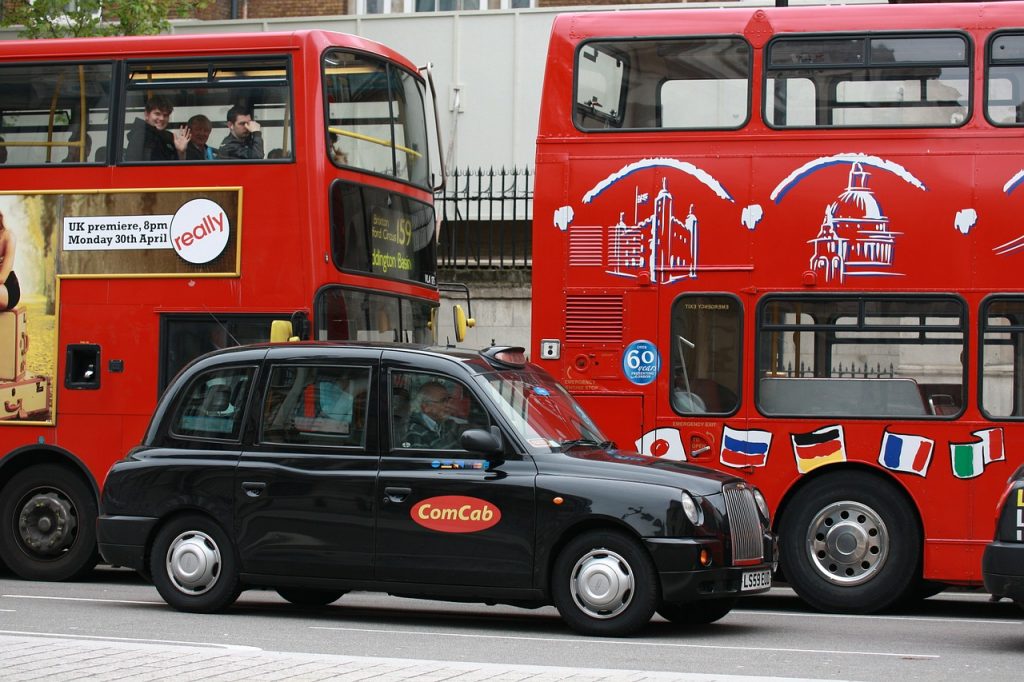 Moving around London is expensive. However, you can save money for yourself if you make use of day pass. Places like Trafalgar Square, Parliament, Big Ben, Westminster Abbey and Downing Street in Westminster are in proximity to one another, so you can walk the distance of any of them. The Tube nightmare – you must have heard about the magical London Tube. However, have someone told you that it is expensive and may be crowded once in a while? The tube may become a nightmare for those who are rushing for emergencies.
London is foggy
You may not be wrong if you name London 'The Smoke City.'  The smog in the city can be a pestilence but also adds to London's ambiance. You just have to get used to the smog that can over the city often. Even though it's always a 'foggy-beauty', it causes flight delays and cancellations, which infuriates most travellers.
It is crowded
DailyMail UK reports that London is a very crowded city, and its population is on the verge of reaching an all-time high, finally exceeding the pre-Second World War peak of just over 8.615m. Even though London is heavily crowded, it is still an organized city. It is not a city you visit and expect to escape from friends. There are only a few places where the crowd is less. If you are looking for a quiet place that is not crowded, run from London.
London is boring

As exciting as London can be, it can be boring. According to Independent UK, "London is on its way to becoming Europe's most boring capital city". The next time you are coming to London, just make your bucket list so you don't get bored.
Now you have seen some of the reasons why London is painfully overrated. Does that mean that we don't love London? Far from it! We still love London.