There are some affordable African destinations that are arguably rich in culture and offers luxury so much grandeur as any exotic destination in Europe or USA.
We have scored Africa for the cheapest travel choices, they offer great value and offer the allure of an exotic destination. Here are 7 of Africa's cheapest exotic travel destinations. Although getting to these destinations might cost a few, once you get there, you will be surprised of how cheap you can live like a king, without breaking the bank.
Cape Town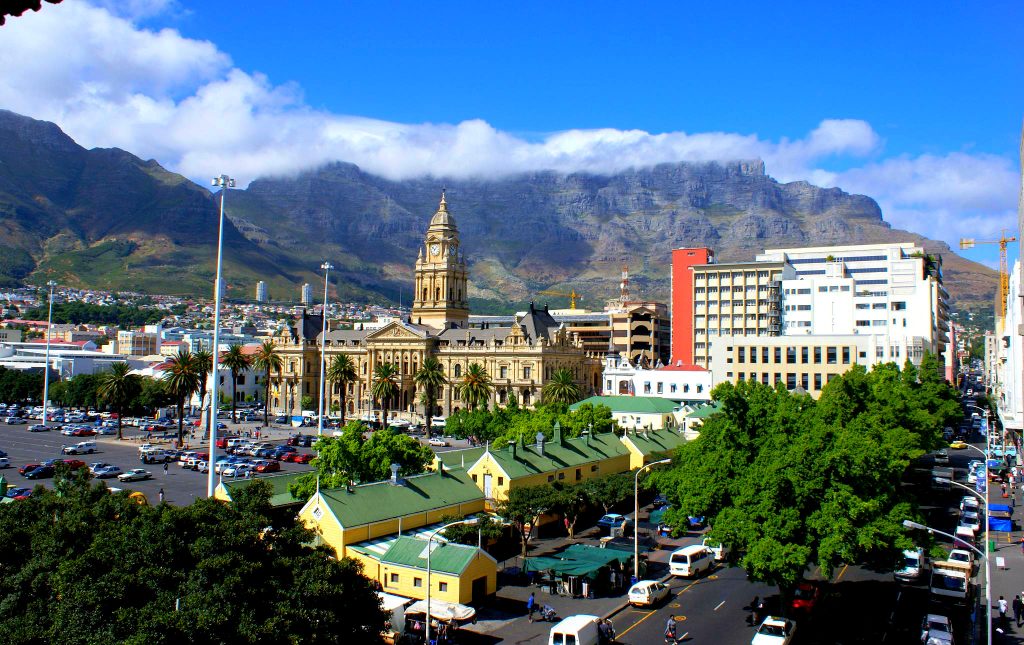 Cape Town has a rich diversity of entertainment, cuisine, history, art and culture, nightlife and shopping opportunities, which await its visitors. With a tropical beach accommodation for $35, and a delicious meal for $15, Cape town is very cheap that paying so little sometimes may feel odd to you. The Mother city is very much on the Africa travel scene, predominantly among Nigerian travellers.  Many vacationers are visiting this African destination to look for exotic luxury without the price tag. Check out The Beach House Guest House in Hout Bay or the Somerset Villa Guesthouse, their rich interiors, beach or mountain & countryside views, privacy and comfort for less than $40 per night, which is not painfully priced for the exclusive service and hospitality they provide.
Getting to Cape Town might probably be the biggest expenses for this trip, once you arrive, things are relatively cheap, especially when you consider the quality. You can explore the city's attractions for less, just hop on a City Sightseeing Hop On Hop Off for about $13 and you will see everything Cape Town has to offer in a day. Don't forget to visit The Table Mountain, a spectacular experience! The Mother city is truly an exotic African destination, with modern day cultures from around the world. It is one of my favourite cities.
Nairobi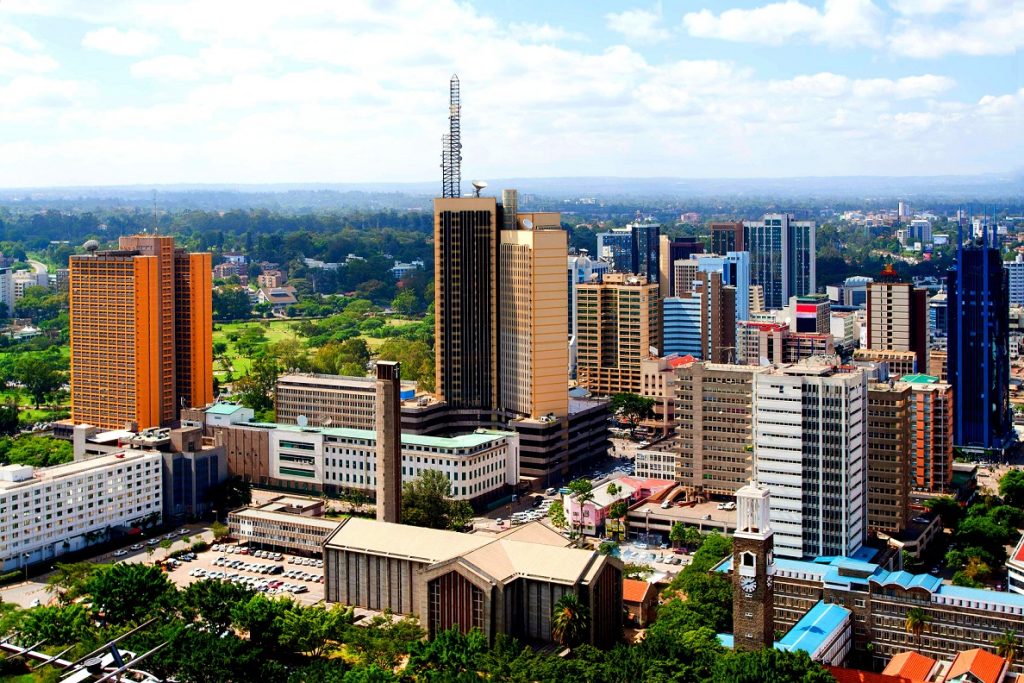 Nairobi, popularly known as "the green city in the sun", is perhaps one of the most amazing cities I have ever visited. A thriving city with a dynamic cultural setting, loads of luxury and finest hotels, pulsating nightlife, world-class shopping, fine restaurants and a wide variety of exciting attractions. The metropolis has a full-sized wildlife recourse, located on the outer walls of the city, Nairobi offers the best of both worlds and it has everything to offer everyone. Despite its popularity, Nairobi is still somehow cheap, you can easily get by on $15 a day, a local meal, transport and a bit of drinking – Tusker, the most popular beer in Kenya, brewed by the Kenya Breweries Limited, costs as little as Sh150, which is approximately $1.49. You can get a luxury accommodation for 1 night from $38. A luxury room at The Hennessis Hotel, a three-star hotel, will cost you about $56 per night; while a night at Hotel Kipepeo, also a three-star hotel, will cost you about $38 per night.
Nairobi offers a diverse assortment of cultural activities such as art exhibitions in its museums and art galleries, music festivals and live-performances at its Theatres. You can't fly all the way to Nairobi without seeing the KICC (Kenyatta International Convention Centre), a 28-story building located in the city centre, ride an elevator to its helipad and see the stunning views of the city. Explore the Uhuru Garden and enjoy all it offers, have a donkey ride, a boat ride and sit under a shady tree to enjoy the serene environment. Since you are already in the city centre, you should probably visit the Masai Market, you will find a wide variety of arts and crafts, cultural antiques and everything that depicts the Kenyan culture. Visit the local restaurants to have a taste of Kenyan cuisine, don't miss the famous Nyama Choma, which is the Swahili phrase for barbecued meat. Visit Carnivore Restaurant to enjoy a delicious Nyama Choma, with homemade fresh brown bread and soup. I'm always proud to say Nairobi is my favourite city, I had so much fun living here for months.
Dakar
Dakar is renowned for its beautiful beaches, culture and colonial architectures. The capital city of Senegal is located in West Africa, and it's one of the most preferred tourist destination for European tourists.  The city is a peaceful city with captivating European atmosphere and it features several exciting attractions and fun activities, from stunning beaches, world-class shopping to vibrant entertainment. While accommodation here are not quite cheap, a vacation in Dakar will leave plenty of cash in your wallet. However, you can still get an affordable hostel accommodation for as low as $35 at Annexe Kingz Plaza, or an affordable luxury stay at Casa Mara Guest House from $55 per night. With meals for $15, and transportation for $2, Dakar is a beautiful bargain.
Explore Dakar's attractions, visit the most impressive island of Senegal, the Island of Fadiouth, also known as Isle of shells and it is located about 100 km from Dakar. Apart from its stunning beaches, you can visit the Le Lac Rose, also known as Lake Retba, which literally means "pink lake", a rare natural wonder, and it is surrounded by villages, baobab forests and sand dunes. Goree Island and Saint Louis are popular attractions that attract thousands of tourists every year. You should also visit La Reserve de Bandia, a game park, which offers visitors the opportunity to view some spectacular wild animals up close. This metropolis will offer you a true taste of West African life without exhausting your budget.
Zanzibar
Zanzibar is a jewel set in tranquil coral waters, it is one of the beautiful islands of the Indian Ocean. Whenever I think about Zanzibar, it sets my mind wandering to unspoiled white beaches, palm trees, raging sunshine, and tropical waters. Often referred to as the "Spice Islands", Zanzibar features fragrant scents of cloves, vanilla nutmeg, cardamom, which hung in its warm tropical air. I love exotic destinations and this East African jewel is one of my favourites – the perfect escape and the perfect paradise. And it's cheap! That's why I'd rather go here than Miami or the Bahamas because I would be saving much more for similar luxury.
Modern tourism has been booming on this picture-perfect island for ages and it has one way or another managed to stay on the bucket list of many tourists, due to its inexpensive luxury bargain. Stay at Mbuyuni Beach Village – Bungalows, from as little as $35. The small hotel is located in the East Coast of Zanzibar, Jambiani, about a few minutes' walk to Jambiani Beach, and some kilometres to Paje Beach, Kizimkazi Beach and Jozani Forest Reserve, which is home to rare Red Colobus Monkey. You can also stay at Tausi Palace Hotel, The Island Beach Resort, Zanzibar Green Annex II, Annex of Tarbush Bungalows, or Funguni Palace Hotel, from as little as $40.
You can easily get by on $35 per day, which includes transportation, tours, food and drinks. Zanzibar is well-known for its exciting sport activities, especially scuba diving. If you are a history enthusiast, you should explore the historic Stone Town and experience its long and troubled history. The Spice island is a blend of several cultures and influences. For an authentic taste of Zanzibar cuisine, you should visit the Stone Town Restaurant, Lukmaan Restaurant or the evening food market in Forodhani Gardens. Experience the luxury, colourful and exotic life of the Spice islands by exploring almost everything it offers.
Marrakech
Marrakech is one of the most fascinating cities in North Africa. Often referred to as the "red city", Marrakech combines the Middle East's ancient world appeal and modern-day charm of the Western world to become a shining beacon of Morocco. The city is exotic, friendly and very inexpensive. You wouldn't want to leave the Marrakech after visiting its incredible market square, which has been the city's trademark for ages. A vacation in Marrakech will provide you with countless unforgettable and magical memories. The sprawling beautiful city is steeped in history and culture and offers many exciting things to do. With $40 a day, you can cover food and transportation if you are frugal. All you need to do is to eat at the local restaurants, where you will find good meals and drinks for 105 Dirham, which is approximately $11. A combo meal in a fast food restaurant will cost you from as little as 58 Dirham – approx. $6. Here are some other luxury budget hotels in Marrakech.
Check in to the Riad Tizwa and for just $50 you will get a luxury room with modest furniture. You could also stay at Dar Assila, which costs from as little as $40. With these rates, you are certainly going to get your money's worth! When in Marrakech, you can't help but marvel at its fascinating attractions. Your holiday in this city wouldn't be complete without immersing yourself in the local culture. A visit to a Moroccan Hamman, a local bathhouse where you can get some exclusive spa treatment. It costs from as little as $10. You should also visit the El Bahia Palace, and have an opportunity to have an intimate look into the Moroccan royalty lifestyle. Entrance fee is 10 Dirham. Nightlife in Marrakech is an incredibly magical experience, as the darkness creeps in and as the lights get switched on, you see the surroundings come alive with exciting activities, which reveal the ancient city's culture. For top-notch shopping, you will be amazed at the beautiful souvenirs you can get here for less, such as carpets, silks, leatherwork and spices. However, you need to know how to haggle well!
Tel Aviv
Tel Aviv is perhaps one of the most visited cities in the world. The city is Israel's major business centre and the second most populous city. Located on the Mediterranean coast, it combines new and ancient to form a top destination in North Africa. The city features several exciting attractions and fun activities.
Once in the African metropolis, stay at Beachfront Hotel and you could pay just $40 for a night. A full-day meal in Tel Aviv will cost you from as little as $30. Don't forget to visit the famous area in Tel Aviv – Jaffa, here you will find a wide variety of hotels cafes and restaurants. There are numerous free things to do in the city, such as visiting Tel Aviv Beach, taking a stroll down Carmel market, walking along the Tel Aviv Promenade, taking a free walking tour of Tel Aviv – always led by qualified tour guides, go window shopping in Shenkin Street, which is one of the trendiest streets in Tel Aviv. You can also visit the Tel Aviv Port, and explore Ben Gurion House and learn about some local culture and history. Don't forget to visit its cluster of museums, cultural centres and galleries. Tel Aviv is also known as the "party city of Israel" because it has a vibrant nightlife and entertainment scene.
Note: This analysis was based on PriceofTravel's 13 Africa and Middle East cities by price: Backpacker Index for 2016.
What do you think of these destinations? Did we miss out any or your favourite exotic African destination? Kindly let us know in the comment below: