The Africa skies struggle for dominance in a game that is openly played by countries that focus on passengers number , diaspora-related travel, cargo and trade. Every country wants to be the number one in terms of tourism which invariably translates to having international airports.
Africa may not be leading in comfortable and innovative airports, but there are a few that would impress you in conveniences, comfort, customer service and cleanliness. Here are the 10 most surprisingly great airports in Africa.
Sharm El-Sheikh International Airport, Sharm El-Sheikh, Egypt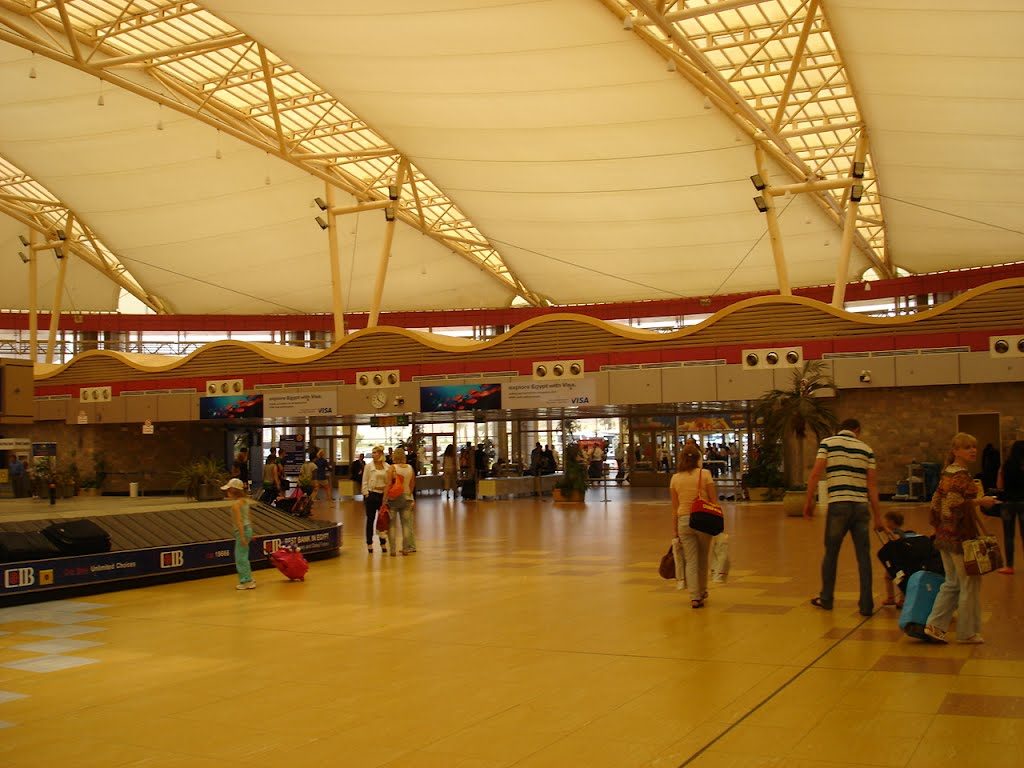 The airport swallows a huge flow of passengers daily. Trust Egypt with its tourist boom that attracts people to the country.  The vicinity of the airport to the old continent, abundance of lush hotels, warm waters and cheap prices are what influence the airport popularity.
O R Tambo International Airport, Johannesburg, South Africa
You cannot miss this international airport in South Africa. Johannesburg has built this airport as one of its pride. If you are coming to South Africa, come over and see what architects have created as an airport.
Jomo Kenyatta International Airport, Nairobi, Kenya
The five-star tourism in Kenya and its booming trade is what has made Kenya assume the leadership of East Africa in terms of airports. Jomo Kenyatta International airport may not among the best in the world but sure, it got our attention in Africa. It s famed for its cargo transportation.
Houari Boumediene International Airport, Algiers, Algeria
Over the years, Houari Boumediene International Airport has grown to be one of the biggest in Africa.  It has the ability of accommodating over six million passengers. It is surprisingly clean, efficient and organized with restaurants, curio shops, and a few lounges.
Bole International Airport, Addis-Ababa, Ethiopia
Did we say Bole International Airport? Yes! The airport has become a great airport in Africa. We can tell you that there is struggle on the airspace when it comes to flights landing at the airport daily.  It is aiming to become a super airport in Africa.
Cairo International Airport, Cairo, Egypt
The largest airport you can ever think about if you are in Africa is Cairo International Airport. Proudly handling 22 million passengers and staying comfortable in the league of great airports. You just cannot beat the architecture designs that have been constructed here.
King Shaka International Airport, Durban, South Africa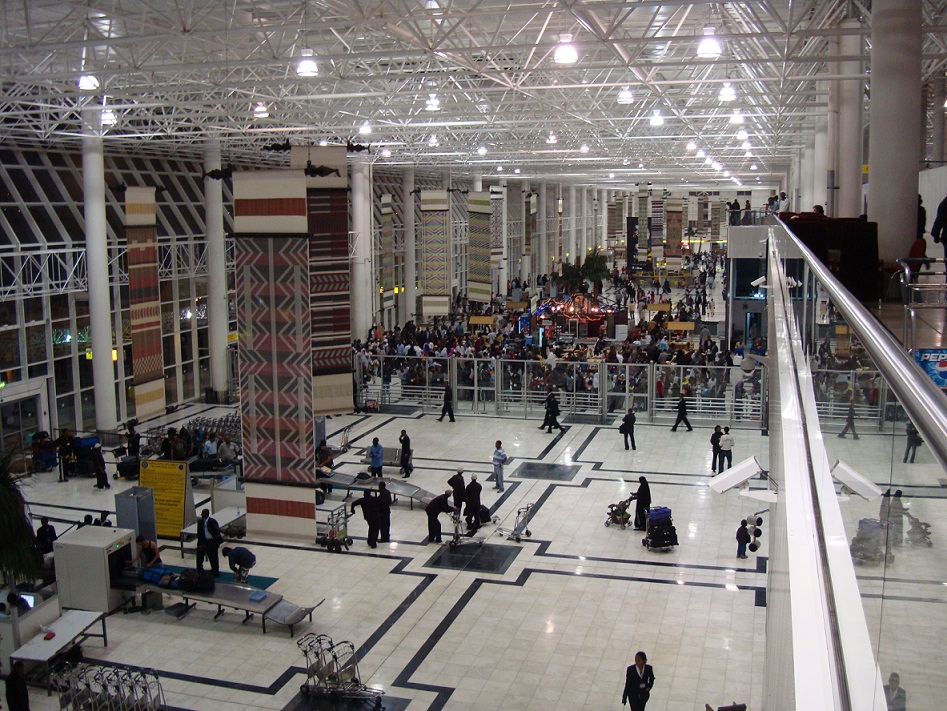 King Shaka International Airport can comfortably handle 7.5 million passengers.  It was built to embrace the football fans who came for the 2010 FIFA World Cup.  The neatness and customer care is one in a million.
Mohammed V International Airport, Casablanca, Morocco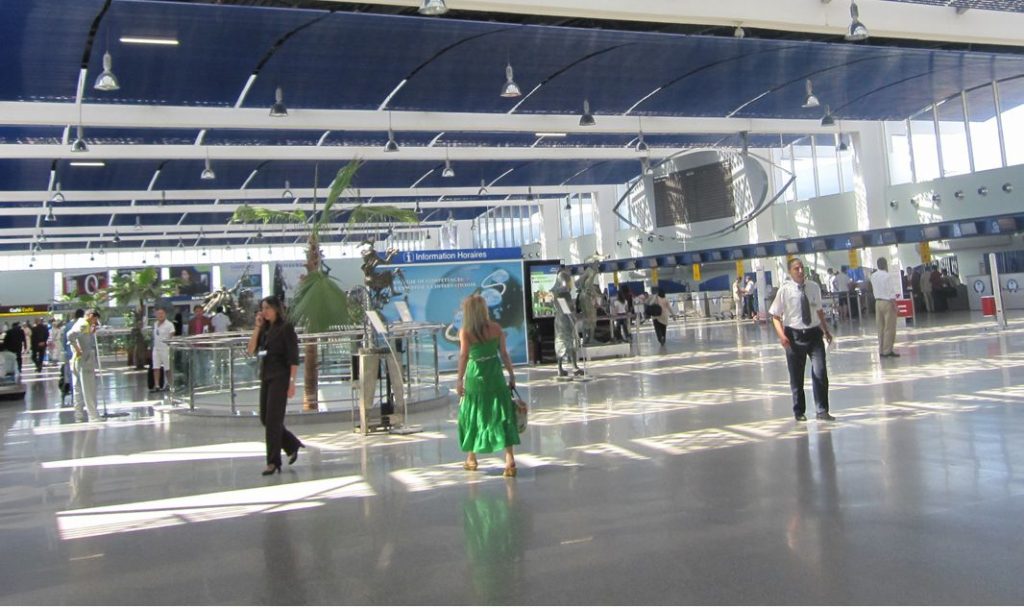 Morocco is an international player in tourism and referred to as African modern financial hub. The airport has helped the country in taking care of over 8 million passengers yearly. Thanks to Casablanca and its attractions.
Cape Town International Airport, Cape Town, South Africa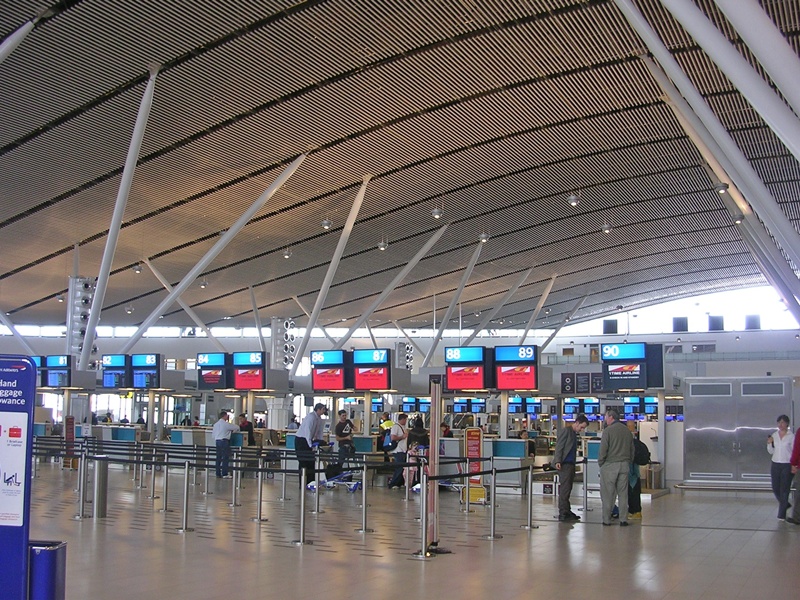 Cape Town is ever increasing with a grip on the South African skies. Cape Town International Airport has become one of the giant airports. The influx of those going to the city increases daily making it a tourist hub.
Murtala Muhammed International Airport, Lagos, Nigeria
Nigeria is not left out when it comes to amazing airports. Lagos is everyone's home and it is accommodating every one of us at Murtala Muhammed International Airport in terms of size and capacity.
Ever been to any other impressive and great airport in Africa? Share with us in the comment below: