The Middle East has long been a favourite among affluent travellers looking to enjoy its luxury offers. Unlike other tourist destinations, the Middle East destinations are filled with magnificent luxury hotels that provide the highest quality standards that you can ever imagine. The prices of accommodation in these hotels are relatively high when compared with other tourist destinations. Some hotels in Dubai charge as much as $1900 per night and they are ranked the best in the world. These timeless and luxury hotels are great choices for world leaders, celebrities, and other affluent guests.
Luxury hotel empire, Luxury-hotels.com recently revealed its top 10 most expensive luxury hotels in the Middle East in 2016 and it has given me a thoughtful dose of wanderlust. So, if you have been planning ahead for your next vacation, here is the list of the most expensive luxury hotels in the middle East to feed your wanderlust as you get ready to spend those dollars.
1. Burj Al Arab, Dubai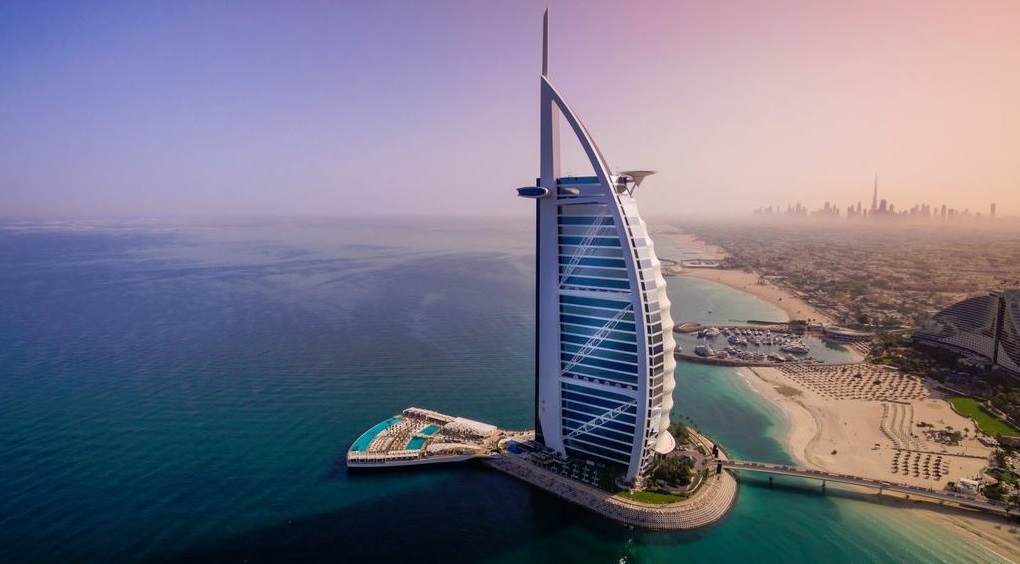 This true wonder of modern engineering is no doubt Dubai's finest luxury hotel. With its distinctive sail-like structure which was used to articulate the nickname "Arab Sail", Burj Al Arab is one of the most expensive luxury hotels in the Middle East. The hotel is the second tallest building in the world and it is a sight to behold. In Arabic, Burj Al Arab is translated to "Tower of the Arabs" and it is an opulent and characteristic hotel, five-star deluxe and it has constantly been identified as the only 7-star hotel in the world. The timeless iconic hotel is located on the shores of Jumeirah beach and it features the best hotel amenities and services like chauffeur-driven Rolls-Royce, helicopter trips from an iconic helipad, whirlpool baths, cinemas, and personal butler services. It offers breathtaking views of the city skyline and shows you exactly how the wealthy people live. The luxury hotel is definitely worth its price!
Rate: $1927 per night
2. Al Maha, Dubai
Staying in Al Maha is an experience of a lifetime! This luxury resort is really a surprise for those who think Dubai is not eco-friendly. The resort hotel is located 45 km from the city center, just 30-minutes' drive. Al Maha Desert Resort & Spa towers out of the desert like a ritzy Bedouin camp, it is surrounded by mountains and dunes. A night stay here will offer you more than you can imagine. It is a perfect getaway for families, romantic couples or newlyweds. The luxury hotel is enclosed by the enchanted desert and dune landscapes in the Dubai Desert Conversation Reserve. It features a wide variety of desert adventures, blended with modern offerings in its stylish and luxurious suites designed with contemporary furnishings and top-notch facilities. Guests can enjoy Arabian horse-riding from the stables of Sheikh Mohammed. You need to experience the extravagance offerings this luxury hotel offer its guests.
Rate: $1776 per night
3. Six Senses Zighy Bay, Oman
Six Senses Hideaway Zighy Bay Hotel is Oman's finest luxury hotel where rooms are villas and not just rooms. Every villa has its own remarkable wine-cellar, swimming pool and features all-encompassing views of the Musandam Peninsula. The luxury hotel features thrilling and adrenaline-fuelled vacation with a wide variety of thrilling activities such as paragliding, mountain biking, rock climbing and hiking. You can also enjoy a 4×4 speedboat and go on traditional Dhow cruise through the Musandam Fjords. The villas are well-appointed with modern facilities such as espresso machine, flat-screen television, outdoor and indoor showers, infinity pool, outdoor dining area, terrace with sea view and private sun lounge. Stay in Six Senses Hideaway Zighy Bay Hotel and you will know how to really live on the edge!
Rate: $1330 per night
4.  Jannah Place Hotel, Dubai
Jannah Place Dubai Marina is one of Dubai's most expensive luxury hotels and can be described as picture-perfect. The luxury hotel is located just 40 minutes from Dubai International airport and close to the Jumeirah Lake Towers Metro Station and Dubai Marina Mall. It offers a breathtaking views of the Dubai Marina and features luxurious rooms with plus interiors. The hotel is an amazing place to stay in Dubai city, most especially for families.
Rate: $1271 per night
5. One&Only The Palm, Dubai
Imagine enjoying tropical nights and waking up to the glittering ocean on the iconic Palm Jumeriah! Won't it be a dream come true? One&Only The Palm present you with a dream getaway with an eclectic mix of beachfront fun and private retreat. This luxury hotel is ultimate luxury getaway for the rich and famous. It features plush rooms and suites that overlook shimmering pools and cascading palm terraces. The hotel offers modern facilities, enchanting sea views and garden panoramas with private balcony or beachfront garden patio. with an extensive choice of facilities, One&Only The Palm offers luxury at great value and a laid-back indulgence, with a superb hospitality.
Rate: $1024 per night
6. Zaya Nurai Island Resort, Abu Dhabi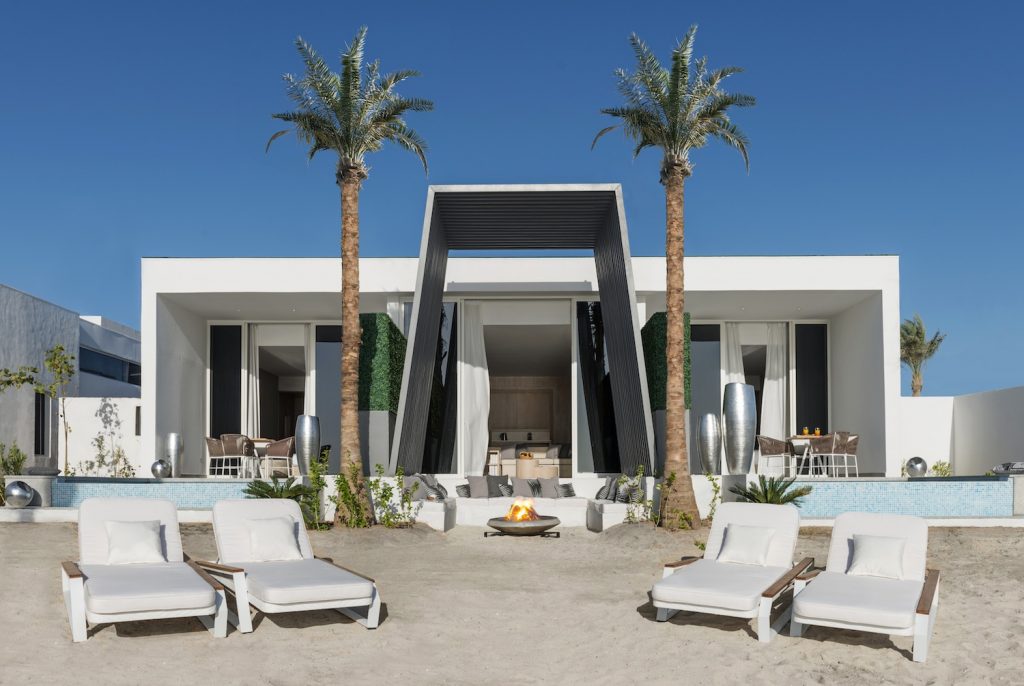 At some time or another, we have all dreamt about a relaxing vacation on a private paradise Island. Well, only the rich can afford to buy their own private island, but here is your chance to make your dream come true by staying in Zaya Nurai Island Resort for a weekend getaway. The island resort is one of the most beautiful private islands in the world. It offers guests unique opportunities to experience unspoilt natural splendour with luxury amenities and services. The private island offers dazzling white sands and turquoise waters, luxury beachfront villas with abundant facilities and the most exclusive overwater swimming pools. Zaya Nurai Island Resort is the ultimate luxury beach escape for you!
Rate: $919 per night
7. Jumeirah Mina A Salam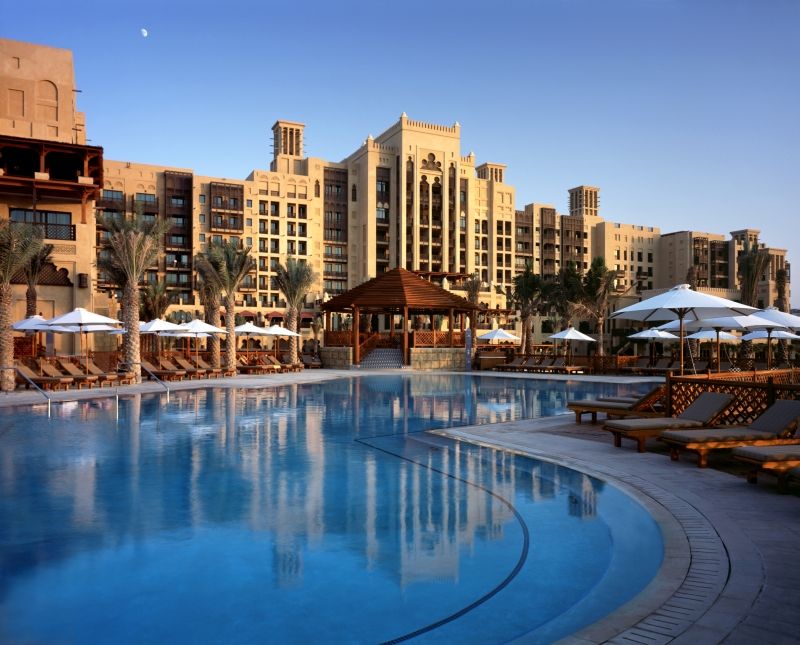 Jumeirah Mina A'Salam is a magnificent and luxury boutique hotel, which offers a relaxed atmosphere in a spectacular beachfront setting. The name Jumeirah Mina A'Salam means 'Harbour of Peace' in Arabic. The luxury hotel is a world on its own, and that is why it is an ideal vacation getaway for families. It is located in the center of Madinat Jumeirah Resort and it is the entryway to the complex. With its several waterways and walkways to every corner of the resort, a scenic private beach with unruffled sea breeze, elegant rooms adorned with well-appointed amenities, your luxurious holiday in Jumeirah Mina A'Salam will be memorable as you explore the resort and everything it offers.
Rate: $914 per night
8. Jumeirah Dar Al Masyaf
Jumeirah Dar Al Masyaf is a luxury vacation sanctuary preferred by the affluent families and celebrities and political personalities. With newly refurbished rooms, the hotel is unique in its own way and it offers guests an experience of a level of extravagance that no other luxury hotel can offer.  It features summerhouse with a typical Arabian Majlis, direct access to Madinat Jumeirah's private beach, serene garden and waterways. When you enter this hotel, you will be astonished by the polished elegance it exudes. You can spend your mornings exploring the Madinat Jumeirah or take a traditional abra boat to one of the resort's 40 restaurants and have a delectable breakfast.
Rate: $883 per night
9. Four Seasons Dubai at Jumeirah Beach, Dubai
Four Seasons Dubai at Jumeirah Beach is one of the most expensive luxury hotels in the Middle East. The hotel group is a recognized landmark all over the world so you shouldn't expect less here. If you like to take off to somewhere you can chill out and relax while you get pampered to your heart's content, you should lodge in this luxury hotel in Dubai. This is where style meets elegance! The ultra-exclusive hotel features sparkling natural beach, dazzling blue sky and gentle sea breezes. You can relax in the luxurious and well-furnished guest rooms with glorious views of the Sea. This hotel will make your Dubai holiday more memorable than you can imagine.
Rate: $849 per night
10. Jumeirah Al Qasr
Jumeirah Al Qasr is the jewel of Madinat Jumeirah and it exudes charm and elegance. The hotel is located at the heart of the resort and features a mix of sumptuous interiors that reflects the Arabian Olden days and modern facilities. The hotel is devoted to luxury, leisure, and relaxation. Jumeirah Al Qasr means 'the palace' and this palace is a peaceful indulgence with modern convenience including restaurants, bars, and lounges. From this hotel, you can enjoy the breathtaking view of Burj Al Arab and the Arabian Gulf.
Rate: $751 per night
According to Luxury-hotels.com, a go-to hotel resource for travellers, the survey was conducted in October 2016. You may get more affordable rates if you are staying for more than five nights in the hotel.
Would you love to lodge in any of these hotels? Share with us in the comment below;