Bali is a blissful Indonesian island where you can experience tropical splendor backed by epic culture. In addition to its far-fetched sandy beaches, the island features cultural experiences, remarkable rice terraces, outdoor adventures and ecological wonders, which make it an ideal place for an unforgettable holiday.
Bali is home to several ultimate experiences for visitors and locals. No matter who where you come from or who you are, you will definitely fall in love with the island culture and vigor, particularly during their local events and festivals.  If you have been thinking about a tropical island vacation lately, there are new adventures waiting for you in Bali. Here is a list of 5 great experiences you can only have in Bali. You will enjoy meeting friendly people and experiencing the distinctively Indonesian hospitality.
1. Tanah Lot Temple – a scenic sight to behold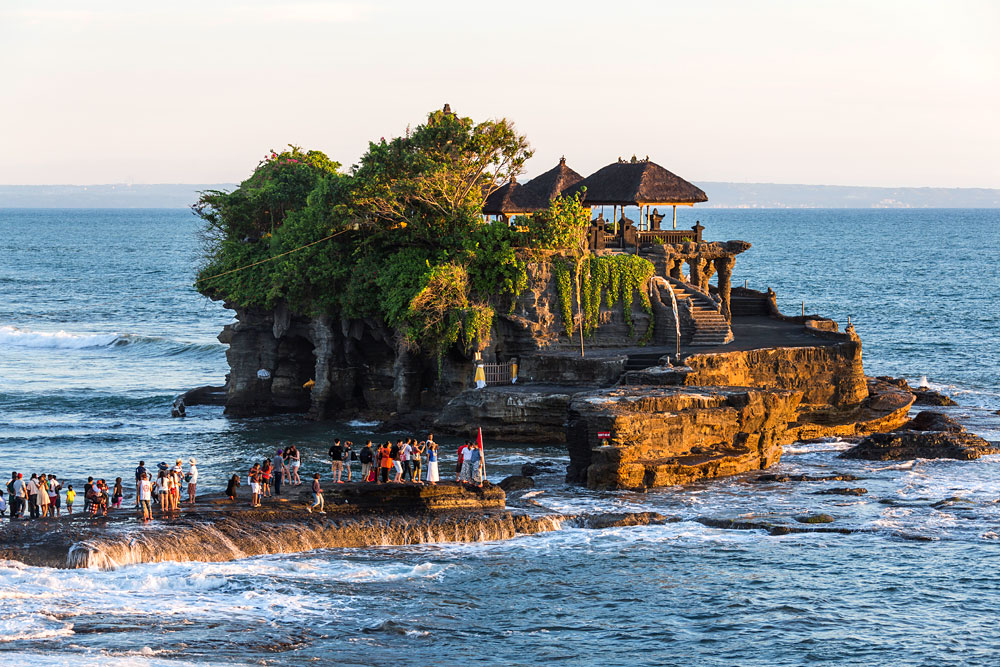 There are seven famous sea temples in Bali and Tanah Lot is one of them. The picturesque temple is situated on top of the magnificent Tanah lot Rock with dazzling sunset backdrops and matchless offshore scenery. The massive serrated rock is said to be among Bali's most cherished attractions. The ashore site surrounding the Tanah Lot features smaller temples and shrines, restaurants, cultural park and a marketplace, where tourists can buy souvenirs and gifts.  Tanah Lot temple is located in Beraban village of Tabanan regency, roughly 25km from Denpasar city.
2. Take a walk around Jatiluwih Rice Terraces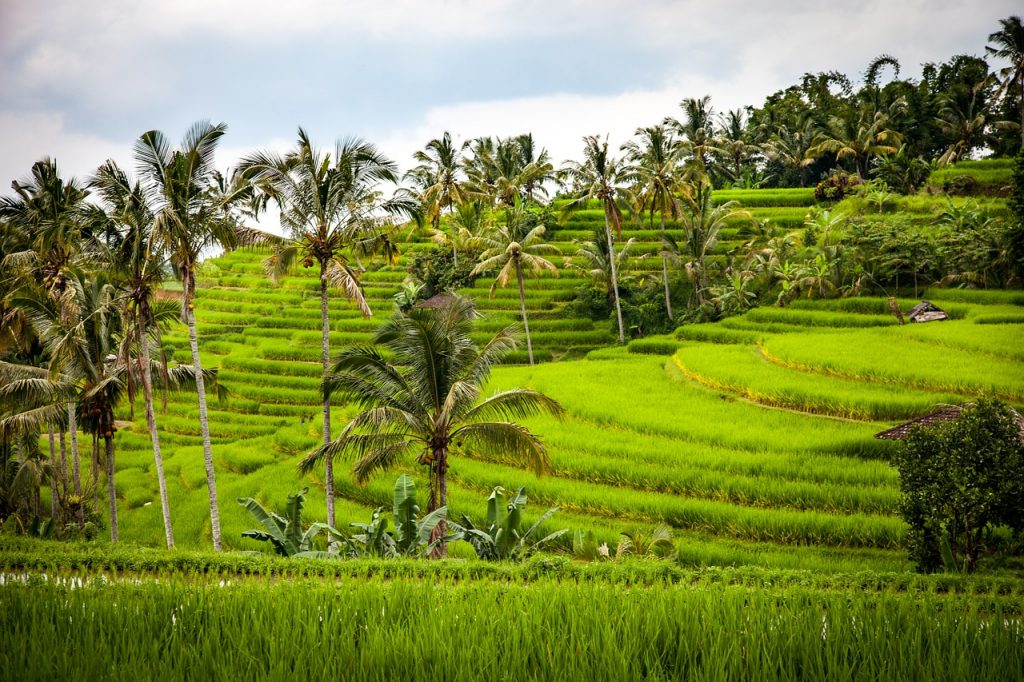 Jatiluwih is famous for its natural beauty with terraced rice fields and has become one of the best tourist destination in Tabanana, Bali. Take a walk around the rice field, interact with farmers, get educated about the process of planting rice and how long it takes to harvest it. You will enjoy the unforgettable views in just few hours of walking around the rice terraces. Jatiluwih Rice Terraces is recommended for visit from 8:00am to 5:00pm daily. The best time to visit in a year is between February to April when the rice crop has grown tall with yellow or green colours. For rice crop harvest, you can visit around the month of June and July.
3. Have a taste of Balinese cuisine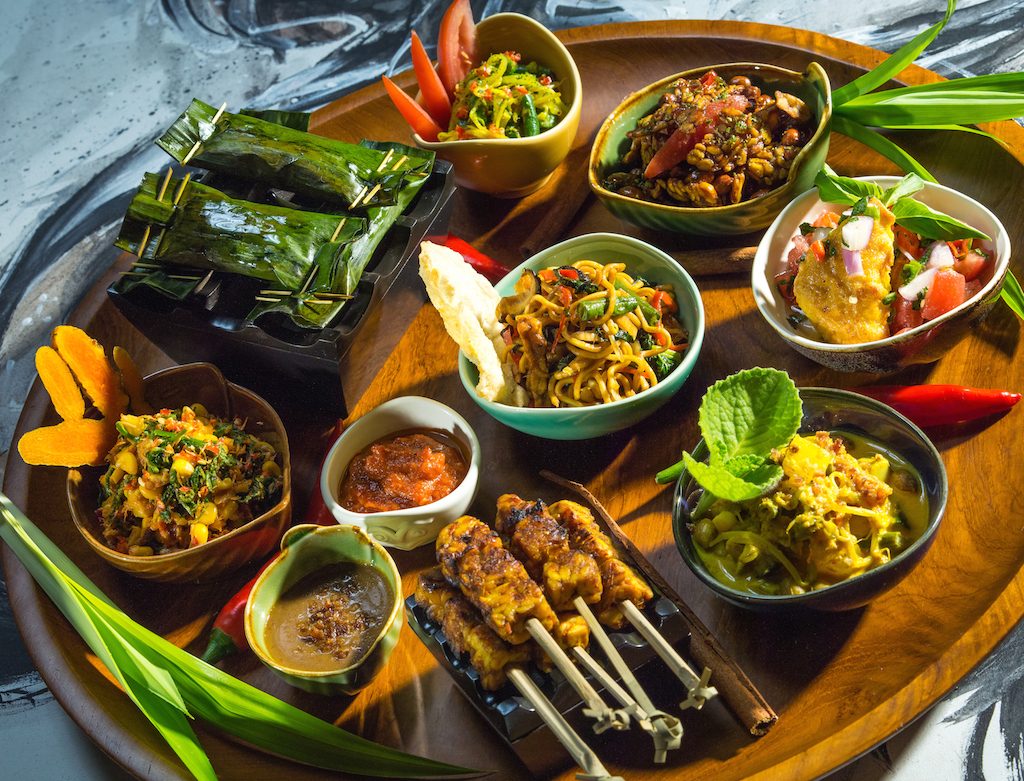 It's been said that Balinese foods are the spice of life. The cuisine reflects the vast diversity of people on the island and it's as diverse as its culture. Balinese cuisine is a blend of Chinese, Thai and Chinese influences with traditional Balinese ingredients to form a savoury and exciting dishes. Frothy grains, tasty meat – Sate varieties, garden-fresh fruits and vegetables are the basic foods in Bali. You should have a taste of delicious Balinese foods such as Bebek and Ayam Betutu, Pepes and Tum, Lawar and Nasi Goreng on your visit. With tinges of coffee, peanut, soy and coconut, Traditional Balinese food will sure awake all of your senses and they are worth discovering.
4. Go Elephant riding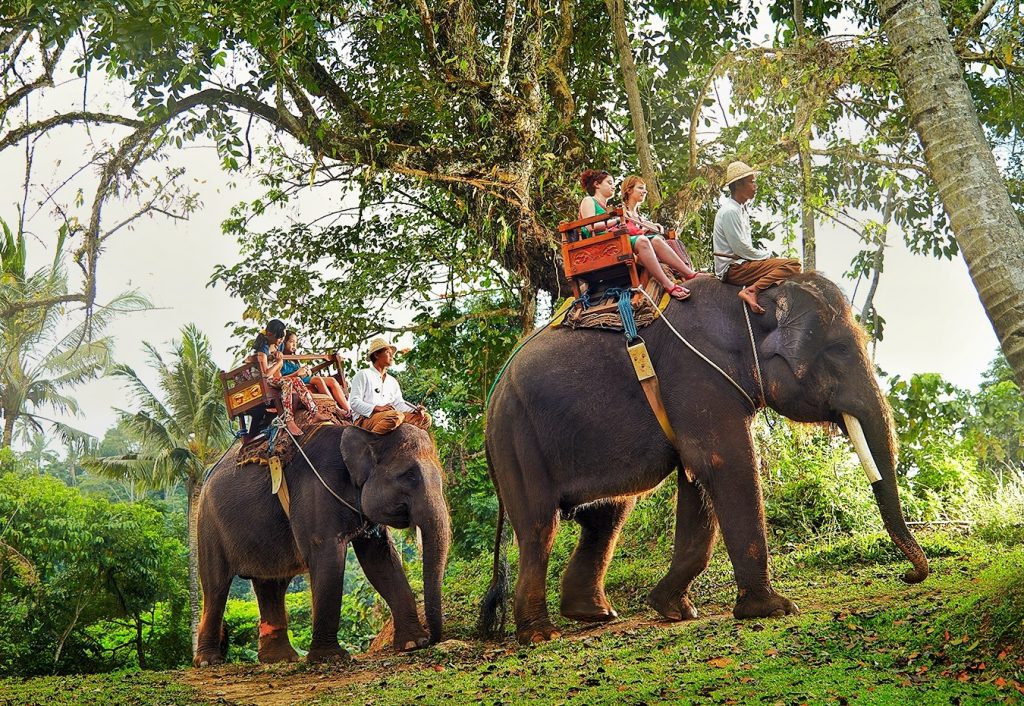 Get the opportunity to see, feel, ride and get friendly with elephants at Elephant Safari Park. The park is surrounded by national forest and set on over 2 hectares of outstanding ecotourism remodelled botanical gardens. Board on a trek on elephant back through the park, while exploring stunning Balinese landscape. The park features amazing facilities such as information centre, all-inclusive museum with a large collection of elephant memorabilia and antiques of all kinds.
5. Visit the magical underwater world inside Odyssey Submarine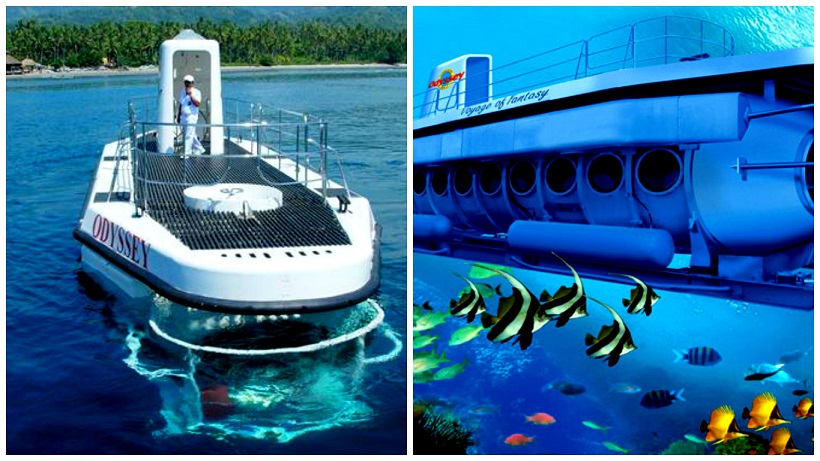 Odyssey submarine in Bali is the best means to explore the underwater adventure experience and see the tropical marine fauna such as butterfly, unicorn, sergeant major fish and many other lustrously coloured marine creatures and stunning flora. The unusual underwater world is seen in a benign and relaxed atmosphere, the Odyssey submarine. The location of Odyssey submarine is Amuk Bay, Antiga village, Karangasem regency. The underwater adventure is available for all ages including children.
Bali features many fascinating attractions, exciting activities and adventures – a wide array of water sports including fishing, water skiing, flying fish and jet skiing. You can also experience the tranquil settings of the west coast of Bali while horse riding on a trail ride. Bali is a must destination for an unforgettable tropical experience.