Africa is the typical home of beach culture. Surprised? Yeah, don't be. Africa is blessed with stunning stretches of sandy beaches, where you can soak up the sun all day long. The continent has become a correspondent with beach holidays, thousands of travellers from all over the world visit Africa to explore the endless white sand beaches, experience the rare way of life centred around its beaches, and indulge in fascinating water-activities.
African beaches offer utmost pleasures anyone can get when in the any of its destinations. Irrespective of your preferences, there is a beach for you in Africa.
However, some beaches offer less crowds and matching qualities to their other famed ones, making them great substitutes to them. If you are planning a secluded, yet relaxing beach holiday; here are Africa's best offbeat beaches. Beat the gloomy weather conditions in your country by planning your escape to one of these offbeat beaches across Africa that you've perhaps never heard of …
1. Hobie Beach, Port Elizabeth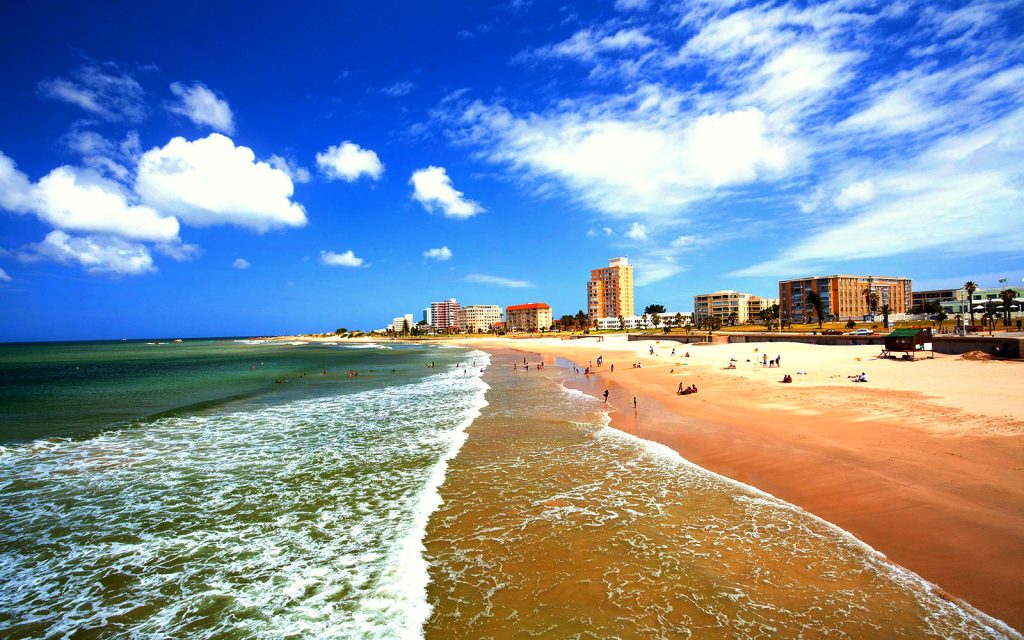 Port Elizabeth may be the last destination on your mind, but the stunning city is full of picturesque golden sandy shores and warm waters, Hobie Beach is one of them. This is one of the beautiful beaches in South Africa. It is located in Summerstrand, off Marine drive, in the vicinity of Shark Rock Pier and the Boardwalk. This is where South Africans go when they want to relax and indulge in exciting water-sport activities. It's been a treasured 'hush-hush' beach, but we think you deserve to know about it.
2. Watamu Beach, Kenya
Kenya is famed for its stunning safari parks, and blessed with spectacular beaches with picture-perfect white sandy beaches and turquoise blue sea. Admittedly, some Kenyan beaches have somewhat been spoiled by yonks of mass tourism, but Watamu beach is unspoiled and well-preserved. The beach is ranked among the best in Africa, filled with postcard-perfect white sand and coral reefs. The beach is perfect for locating a little secluded paradise. Pack your favourite book, goggles and a beach towel!
3. Petite Anse (La Digue), Seychelles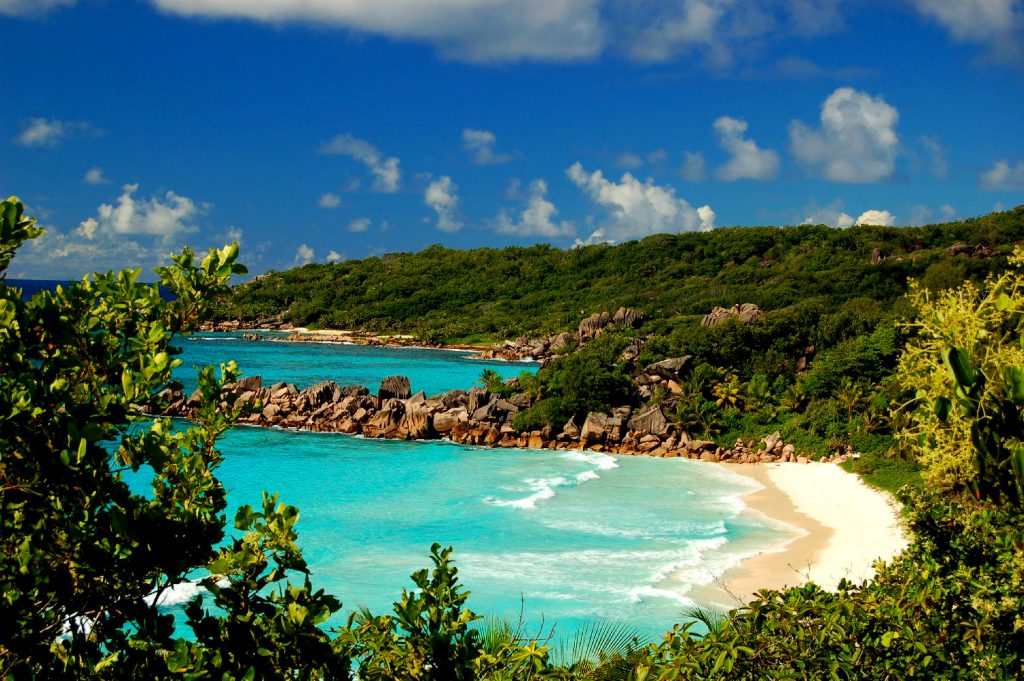 We all know Seychelles for its breathtaking beaches. Petite Anse is a beauty too, you will think such prettiness existed only on edited Shutterstock images or filtered Instagram feeds, but Petite Anse is the real deal. Located just few walking steps across the rocks from Grand Anse beach, Petite Anse is filled with bright white sands with attractive turquoise colour underneath the waves, which makes it more inviting. While swimming here is regrettably not recommended, due to strong and impulsive currents, you could take a walk around and the beach is secluded enough for sunbathing and romantic picnicking.
4. Smitswinkel Bay – False Bay
Smitswinkel Bay is one of a kind. The beach is an extremely secluded spot and it is reserved for the very strong minded few. It is not easily accessible, there is no road, aside a walking path. This beach is probably one of those Cape Town areas with real holiday shacks. There is no electricity, neither is there a mobile phone reception. This beach and its surrounding areas are known to have preserved the magic of the olden times. The walk to the beach takes about 20 minutes, but it is worth it! Once you arrive, you won't have any other distractions than to relax with your toes in the water. The beach is famous for diving, snorkelling and fishing; it's also an amazing place for a beach picnic.
5. Le Morne Beach, Mauritius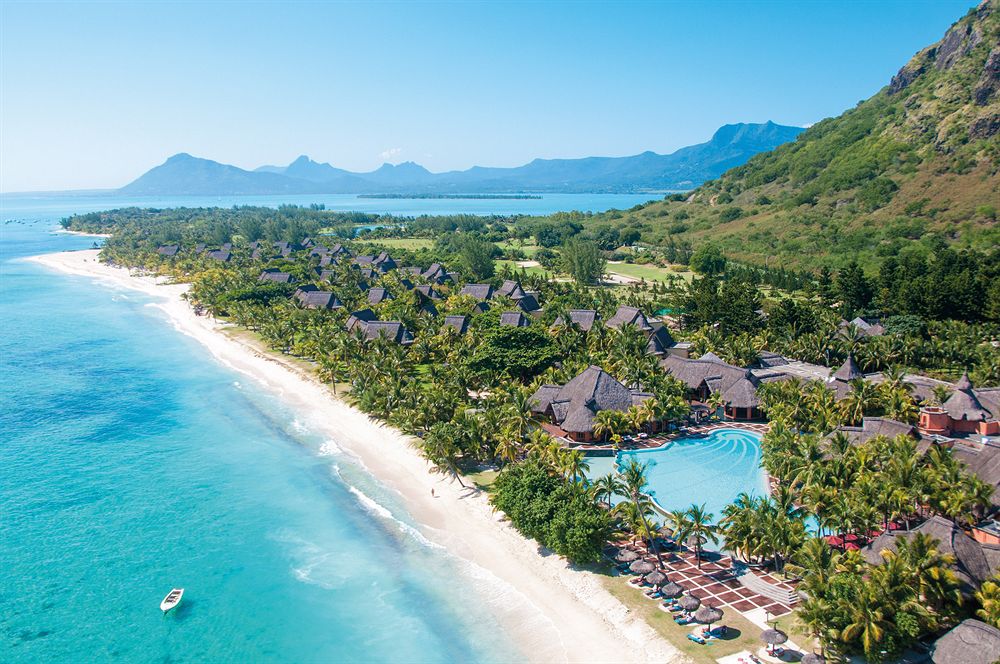 Le Morne Beach is the kind of typical beach that features in honeymoon destination adverts where we see love as a much more beautiful and dreamlike thing. But it is true and real! The beach is fringed by jagged and impressive Le Morne mountain and beach resort on its both sides. With stunning corals at its shores, Le Morne beach offers unspoiled crystal-clear waters, suitable for swimming and snorkelling. This beach is so beautiful and it will be unfair not to share it. For perfect beach holidays, there is no better place to be than Le Morne Beach.
6. Île Sainte-Marie, Madagascar
Wait a minute, isn't Île Sainte-Marie already one of our much-loved beach holidays in Africa? Well, it is, we just can't get enough of this island, you won't too! Île Sainte-Marie, also known as Sante Marie Island or Nosy Boraha is the tranquil tropical island with secluded beaches filled with silky white sand, plush vegetation and swaying palms. We have discovered most beautiful shores on this Madagascar island. Located just one hour flying from Tana and 25 miles off the coast of Sonierana-Ivongo, Sante Mare is a picture-perfect illustration of an unspoiled tropical island in Africa.
7. Kiwengwa, Zanzibar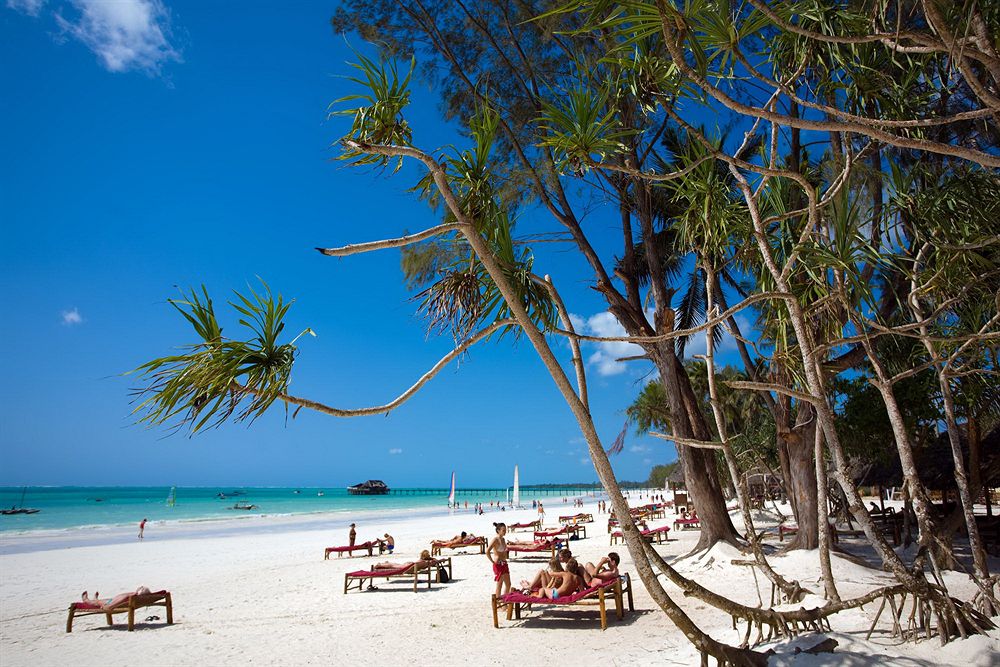 Not all offbeat beaches are hidden mysteries, Kiwengwa beach is located on the east coast of Zanzibar, with long stretches of sand, lined with luxury resort hotels. The beach is the best place to be if you want enjoy the exclusive tranquillity the Zanzibar island offers. With its exceptional looks, Kiwengwa beach is a bit different from most of Zanzibar tourist beaches. It's definitely worth a visit!
SEE ALSO: 20 Reasons Why You Should Visit Zanzibar
8. Ras Shitan, Egypt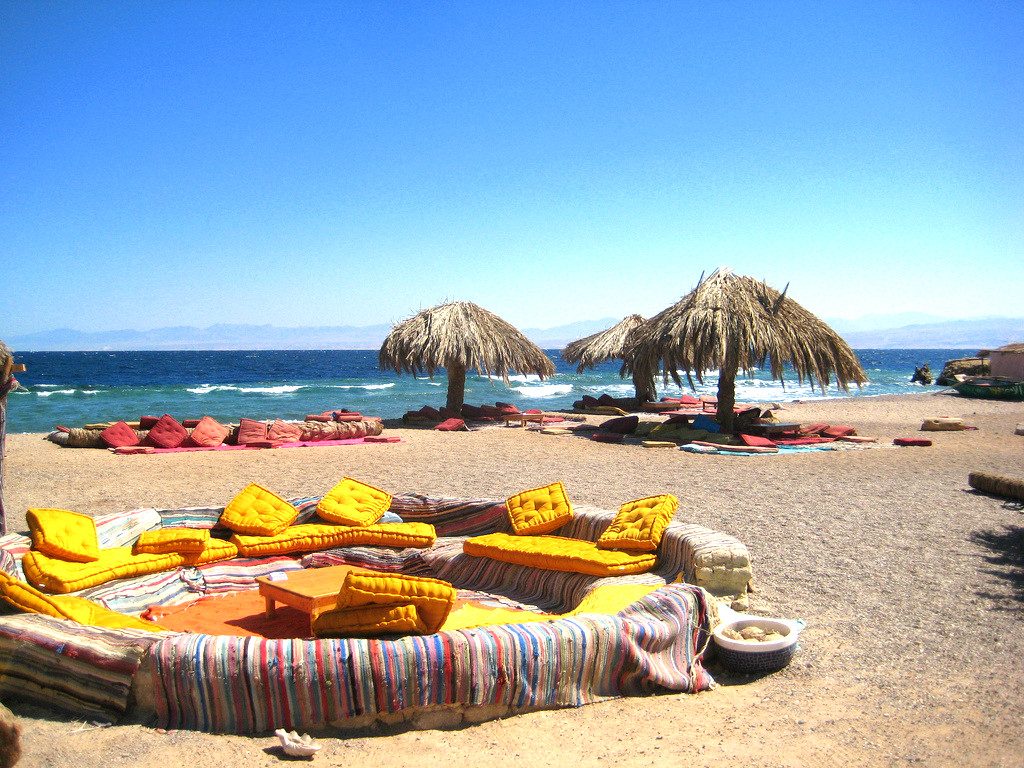 Also known as Moon Island Beach, Ras Shitan is one of the scenic and secluded beaches of Egypt. Situated on Sinai Peninsula, the beach is one of the best places for relaxing vacation in Egypt. The pristine beach is still off the beaten track and serene enough to enjoy its calmness. However, its popularity is growing, even among the locals. Ras Shitan is exclusive in several ways and it's a little paradise on its own.
9. Santa Maria Beach, Cape Verde
If you love beaches and the lifestyle that goes with them, then you will love to visit Cape Verde. The West African destination, also called 'African Caribbean' is renowned for its beautiful beaches. The Santa Maria beach is nearly an endless paradise. The sand – white as flour, fine and soft, Santa Maria is best on our beach list. Even though, it might not be as offbeat as other African beaches, it's still a hidden gem in West Africa. We are sure not everyone has heard of it or been there! The beach is located in Sal's busiest town, Santa Maria and it is lined with beautiful resorts and hotels for accommodation.
10. Sandbank Beach, Ibo Island, Mozambique
Despite the beauty of Mozambique beaches, Sandbank beach is still offbeat – unspoiled and less crowded. Sandbank beach lies in Quirimbas archipelago, which can be closely accessed from Ibo island. This beach is one of the best kept secrets of Mozambique. It takes a bit of effort to get to this secret beach, but it is rewarding.  You can only get here by a boat. The beach reveals as the tide draws back, unveiling an endless sandy landform to explore. Sandbank is arguably one of the best beaches in Africa.
11. Matema Beach, Lake Malawi
Matemba Beach is a beautiful spot on Lake Malawi; it is raw, remote and unspoiled. We can't describe the awe-inspiring beauty of this beach. Located on the northern tip of Lake Malawi, about 80 miles from Mbeya, and has the majestic Livingstone mountains as its backdrop. Few people have discovered the matchless beauty of this beach, ahead of everybody. Matema beach is a place where you can indulge in swimming, sunbathing and local excursions. This beach is delectably countrified and unwaveringly African.
12. Tabarka beach, Tunisia
Tabarka Beach is an unspoiled hidden jewel that offers matching sun, sand and sea of the tropical Tunisia. The beach reflects a scenic white sands, with a sunny blue sky – truly a chunk of paradise. The beach features stunning stretches of reef, which are easily accessible by boat. Tabarka faces south, which means you can sunbath if you love to, and if you are a sun worshipper, this is a place for you. Tabarka beach offers a complementary ambiance, a quiet and less-crowded beach, which is suitable for relaxation and rejuvenation.
If you have a favourite secluded beach in Africa that we've missed, please share in the comment section below!