There are really famous places in Africa that a lot of us may want to visit, but there are hidden and underrated spots that can make a huge difference, if you are looking for amazing places for your next holiday.
We have listed ten African hidden gems that are definitely worth a visit. These gems offer incomparably scenery, idiosyncratic historical places, amazing road trips and photographic privileges that you can never forget.
Bush Babies Sanctuary, South Africa
Imagine coming face to face with one of the most dared creatures on earth, bush babies.  In South Africa there is a bush babies sanctuary, where you can find these endangered primates in lush vegetation. The breathtaking scene that you see as you drive through Hartbeespoort will keep you glued to your window and the sanctuary houses monkeys like the spider, capuchin and squirrel monkeys. Do not be scared when one of them jumps on you.
Lake Manyara, Tanzania
Situated in the northern part of Tanzania, and about 75 minutes from Arusha town, Lake Manyara is one of the most visited national parks in Tanzania. It covers an area of 320 square km and lies at the foot of the western floor of the Great Rift Valley escarpment. Here, you will find tree-climbing lions and flocks of flamingoes. The region is filled with big game. You will marvel at the climbing skills of the lions. The Lake Manyara Tree Lodge offers you an expanse view of the lake.
Namib Desert, Namibia
Namib Desert is timeless, it is known as the oldest desert in the world and it has the highest sand dunes that you can ever imagine. Have you seen elephants in a desert?  You will find herds of desert adapted elephants in this desert, and they consist of dependent young elephants, a matriarch and few sisters. They dip the ground looking for water and end up providing water for other creatures. Even though the desert region is virtually rainless, you will be surprised that the air is typically at saturation point and you will find that fog is very common here.
Lake Victoria, Kenyan Portion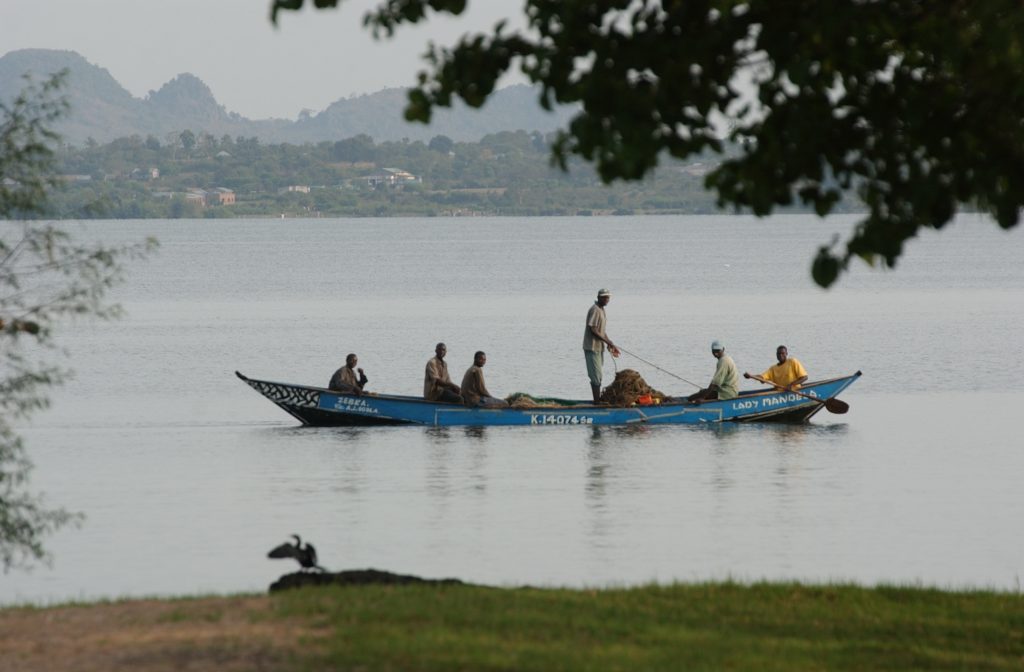 Tanzania and Uganda have always received attention that Lake Victoria provides despite having Kenya as a part. A lot of us may not have visited Kisuma, which is a friendly  spot and Kenyan's main port. From here you can visit Kendu Bay-a crater lake having a lot of flamingoes and Rusinga Island. Rusigna Island is the home of the country's assassinated politician Tom Mboya.
The Colourful Dunes of Chamarel, Mauritius
The Dunes of Chamarel in Mauritius sprouts out the colours of the rainbow. The surreal landscape is a natural phenomenon created by volcanic sands that were cooled at different temperature. The good news is that Mauritius has become a hidden hiking spot in the world.
Siawa Swamp National Park, Kenya
Siawa Swamp National Park is the smallest park in Kenya. There are wooden viewing platforms that are embraced by riparian forest. You will find the white-bearded De Brazza's monkey and semi-aquatic Sitatunga antelope.
Kidepo National Park, Northern Uganda
Kidepo National Park lies in Northern Uganda and it is one of the secret gems in Africa. It has a thriving wildlife and rich natural resources that appeal to tourists. You will see herds of buffalos that are over 1,000 in number. Ostriches are seen in the thousands and tourists have lots of things to do here.
Azumini Blue River, Nigeria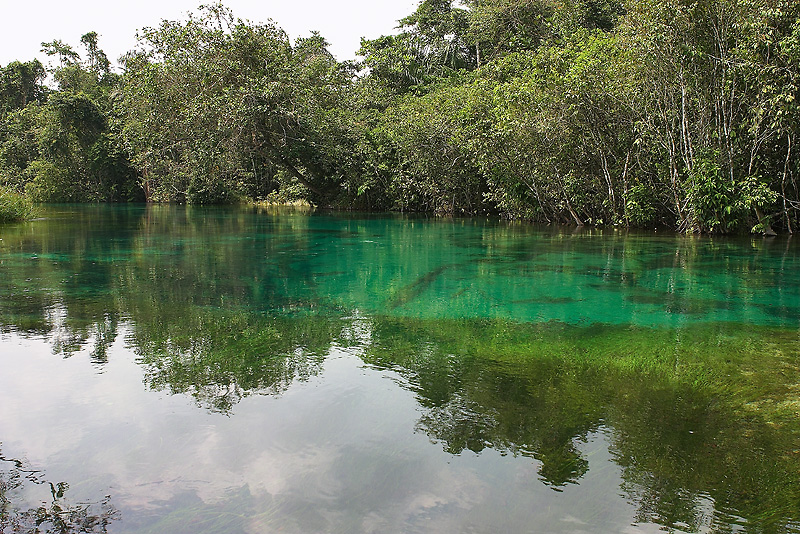 Nigeria has its blue river in a village called Azumini. It is a quiet village that attracts tourists with local delicacies and vibrant night life. You will love the blueness of the water and you cannot stop loving the water activities here.
Virunga Mountains, Democratic Republic of Congo
There are called the mountain gorillas and are barely 700 left worldwide. In the volcanic region of the Democratic Republic of Congo; Virunga Mountain is where about 350 of these gorillas reside. Come here and feel your adrenaline explode in excitement as you follow these gorillas around.
Omo River Region, Ethiopia
In the Southwestern part of Ethiopia is where you will find more than 50 different tribes. This is not the exciting thing happening here but the presence of warriors who are seen slinging Kalashnikovs across their backs, even though they are very friendly. We can tell you that this is a few of the modern accessories that you can ever find them wear.
Which one of these secret places would you like to get lost in? Share with us in the comment below: