In the past few years, Dubai has grown to be one of the most famous tourist destinations in the world. Every time you visit this place, you will find out that it has something new to offer. Due to some of its unique experiences, the city has emerged as an absolutely lively city to visit. If you are looking for out-of-the-world experience, you should fly to Dubai.
1. Dubai Seaplane Flight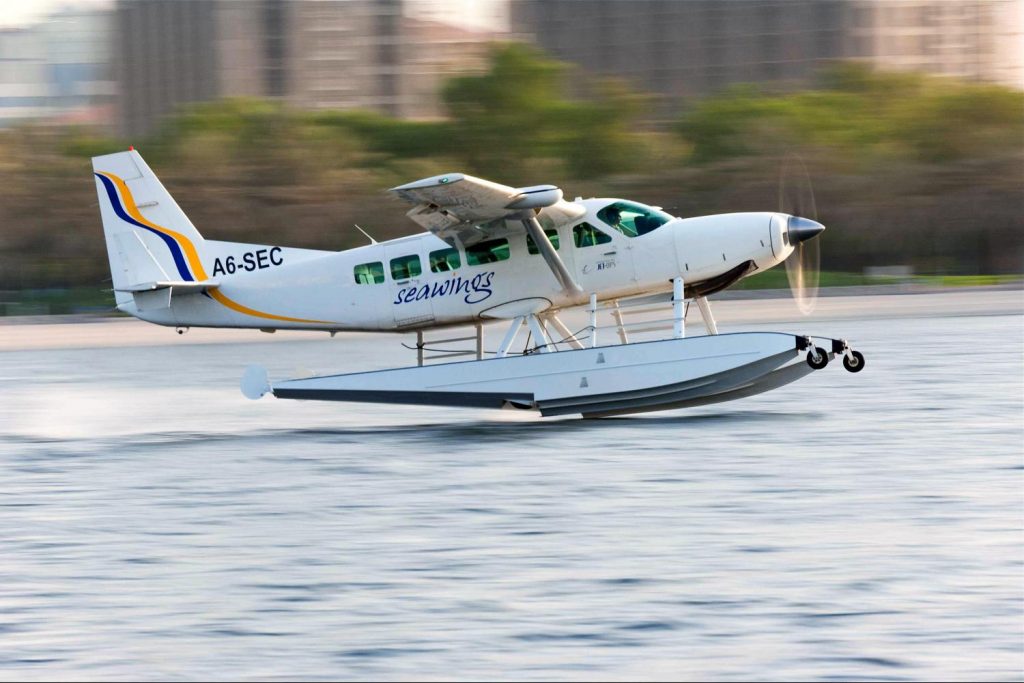 Photo source: Grayline.com
In this 25-minute flight, you will get a bird's eye view of the iconic landmarks of the city. From crystal-clear water of Persian Gulf, your seaplane will ascend to the skies to give you a thrilling experience of watching Burj Khalifa and marvellous Island of Palm Jumeirah from an entirely different perspective.
2. Safari on Desert
While in Dubai, shouldn't miss going for a desert safari. Morning, evening, and midnight safaris are available. An exciting sand-boarding down the dunes in a 4×4 with a guide will take you to the camel farm for a camel ride. If you wish, you can have a henna tattoo on your feet and hands. Close the day by having a romantic dinner under the starlit sky.
3. Hot Air Balloon Tour
Photo source: Privatetourscapetown.com
Do you want to have a more surreal experience than seaplane flight? Hot Air Balloon tour is there for you. As you fly across the gold-coloured sands at sunset, explore the desert that has mountains acting as its backdrop. You can have this majestic experience during sunrise too.
4. Burj Khalifa Offering Aerial View
It is possible to have a splendid view of the world as it is from the tallest building of the world, Burj Khalifa. Looking at the world from a height of 829.8 meters will give you an out of the world feeling.
5. Shopping at the Biggest Mall
1200 retail outlets of the mall have made Dubai the biggest shopping centre of the city. After shopping, savour a delicious meal at anyone of its 120 restaurants and cafes. As the place is vibrant with shopping malls, it is considered as the shoppers' paradise.
6. Wild Wadi Waterpark
Designed upon the ancient Juha story from Arabian folklore, this theme park has a lot of water rides to keep you engage for hours. Wave pools, huge tube slides, and traditional pool slides will enable you to take advantage of the sunny and comforting climate of Dubai.
7. Boarding on Luxury Yachts
Soak in seeing attractive places of the city by opting for a luxurious ride on Yachts. During this beautiful sightseeing adventure, you may be taken into the Persian Gulf. Either get a quick tour or spend a few days there among the elite people of Dubai.
8. Zipping through Dubai Fountain
Go for a whimsy zipping and splash your way out through the Dubai fountain. Zip-line enthusiasts can have this lifetime experience just next to Burj Khalifa, the tallest skyscraper.
With the availability of countless adventures, you should probably book your flights now and fly to Dubai.