With countless treasure troves and rich natural wonders, Europe is really a wonderland on earth. It features beautiful cities, stunning attractions and exciting activities. Whether it's Athens – the birthplace of democracy, Florence – the hub of Renaissance time art, Paris – the city that made Napoleon famous or the supreme seat of power – London, the majestic European continent won't fail to amaze you. Here are top 8 gorgeous European destinations you need to visit in 2017:
1. Granada, Spain
A visit to Europe's one of the most sensual historical cities is a must. The palatial fortresses and the luxuriant gardens of the Alhambra conceptualised by the Nasrids reveals some of the splendid secrets of the erstwhile world. Hidden behinds its intricate walls are thousands of secrets waiting to be unravelled.
2. Copenhagen, Denmark
There is a dash of fairy-tale charm in the air of Copenhagen. Ancient cobbled streets, towering fortresses, daintily painted townhouses and long swirling canals makes Copenhagen irresistible. Enjoy a dinner in a candlelit restaurant or take a short stroll with your loved ones along the enticing canals and lakes.
3. Paris, France
Old and charming, Paris rarely disappoints anyone. Synonymous with tales of romance and love, Paris is a stunner. Leisurely walks across the bridge-laced Seine River, café dates in cozy roadside bistros, kisses in the dusk with a sparkling Eiffel tower as a perfect backdrop and intimate candlelight dinners in posh restaurants – sums up quintessential Parisian experiences worthy of cherishing forever.
4. Venice, Italy
Venice, also known as the land of magic and enchantment, is a travellers' delight. Travellers, who visit this fascinating land get lost in its silent fogs, meandering lanes and whimsical tides. From Gothic Palazzo Ducale to an elaborate dome of Basilica di Santa Maria Della Salute, Venice casts a lasting spell on anyone who explores its mysterious alleyways and magnificent squares.
5. Prague, Czech Republic
The most striking structure in Prague is the Prague Castle, which with its spiralling towers and magnificent palaces dominates the centre of the city, across the Vltava's left bank. The castle resembles a fairy-tale set up. The enormous museums, historical galleries, and complex palace structure host some of the Europe's most artistic and cultural masterpieces.
6. Amsterdam, Netherlands
Charming and enigmatic, Amsterdam allures travellers since ages. Bursts of blooms everywhere, gorgeous tree-lined canals, immaculately designed walkways, twinkling bridges and plethora of fauna and flora make Amsterdam a walking dream.
7. Dubrovnik, Croatia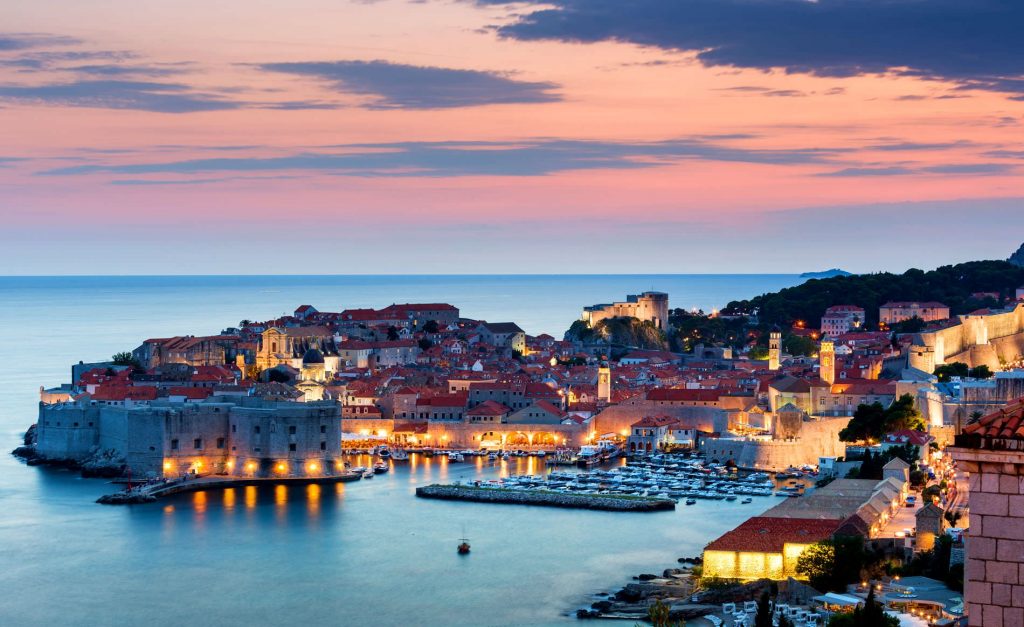 Once you set your foot on the Old Town of Dubrovnik, you will be immediately transported off to a distant era. Cobbled streets, baroque stone buildings, and faintly-lit alleys will take you back centuries lane when Knights and Duke's rule dominated this enthralling city.
8. Reykjavik, Iceland
Boasting of one of the most dramatic landscapes in Europe, Reykjavik is dominantly alluring. Encompassing landscapes, cozy vibes, sparse population, colorful houses and peaceful vistas of expansive sea and mountains makes Iceland a quintessential travel destination. Get amazed by the northern lights or simply cuddle into a hot bath with your partner, while soaking in the mesmerizing views, Iceland gives you myriad options.
Travel to these stunning destinations in 2017 to unravel something unique and extraordinary. Book your tickets today and get set go!