What do you think about a romantic dinner inside a cave by the sea? The Summer Cave Restaurant is a beautiful dining place, perfect for a romantic dinner in Italy.  The restaurant offers a unique dining experience in Italy.
Situated in Grotta Palazze Hotel, which is located in Polignano a Mare city, in Italy's southern part. The Grotta Palazze Hotel is built on the limestone cave, and the restaurant is inside the enchanted cave, facing the Adriatic Sea.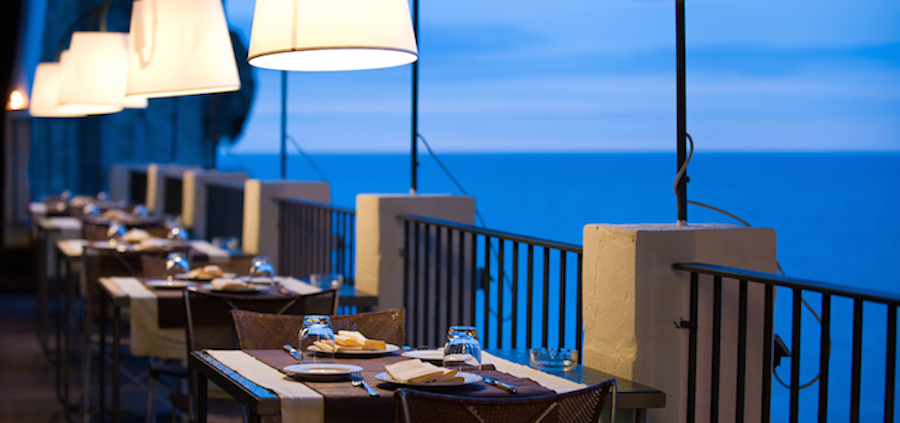 From the dining table, you can observe and experience the seaside magic, you will be awed by the view, even before and after your meal. The Italian cuisine, captivating setting of the restaurant, and the scenery it offers, make the restaurant a romantic diner in Italy.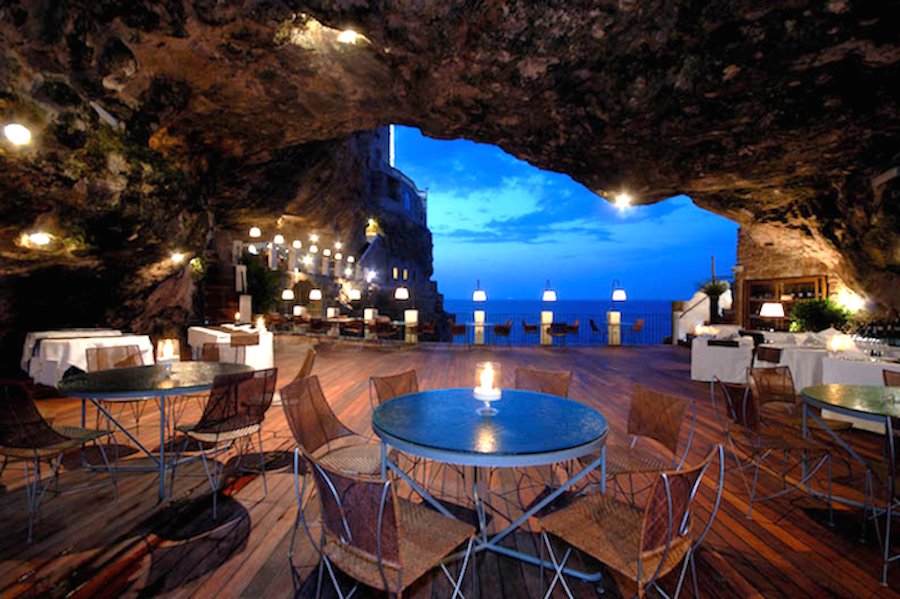 The Grotta Palazze and Summer Cave Restaurant combine the best of vacations and romance. This place is perfect for a romantic honeymoon. Well, seaside getaways are always romantic and very special. If you want to experience the magic it poses, you should probably dine in the evening and watch the sun set over the horizon.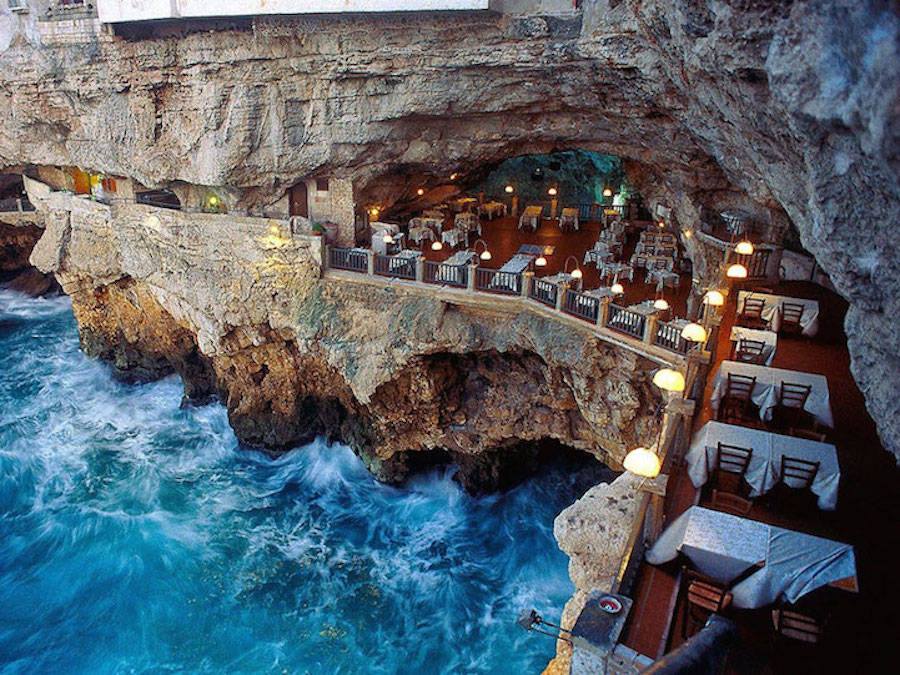 Italy is undoubtedly one of the honeymoon destinations in Europe. Visit Italy and enjoy a rich diversity of people, scenery and tastes.
The Summer Cave Seaside Restaurant is open from May to October, plan your holiday to Italy during this period.
For reservations: call: +39 (0)80 4240767 or email: grottapalazzese@grottapalazzese.it
Address: Hotel Ristorante Grotta Palazzese, Via Narciso, 59 – Polignano a Mare (Bari), Puglia, Italy