You don't need to hop on a plane for a beach getaway. Nigeria has its own stunning loads of sea and sand where you can enjoy a dazzling outing by the shore. There are a number of beautiful beaches that you can visit to indulge and experience several types of activities. Whether you are dreaming of a beach trip where you are going to have pampered nights and get your feet wet along the shores, Nigeria has stunning beaches where you can swim among fishes.
From stretches of less explored sandy beaches to those filled with adventurous activities, Travelanders.com brings you some of the stunning beaches in Nigeria. You may have visited some of the world's best beaches, but in Nigeria, you are definitely going to beat miserable vacations and outings by planning your next escape to any of these beaches.
Tarkwa Bay
The name Tarkwa Bay only evokes images of a beach paradise. It got endless of baby soft sand and a serene environment that even the famous Bora Bora in French Polynesia may get envious whenever Tarkwa Bay is mentioned around it. The beach is located in Lagos island, near Lagos Harbour. Mind you, you cannot conquer this paradise if you cannot take the adventure of riding on a boat cruise that will bring you to where the bay is tucked. Tarkwa Bay got calm water that is safe to swim. The noise of the city of Lagos is cut off leaving you at the mercy of merriment and relaxation.
Ibeno Beach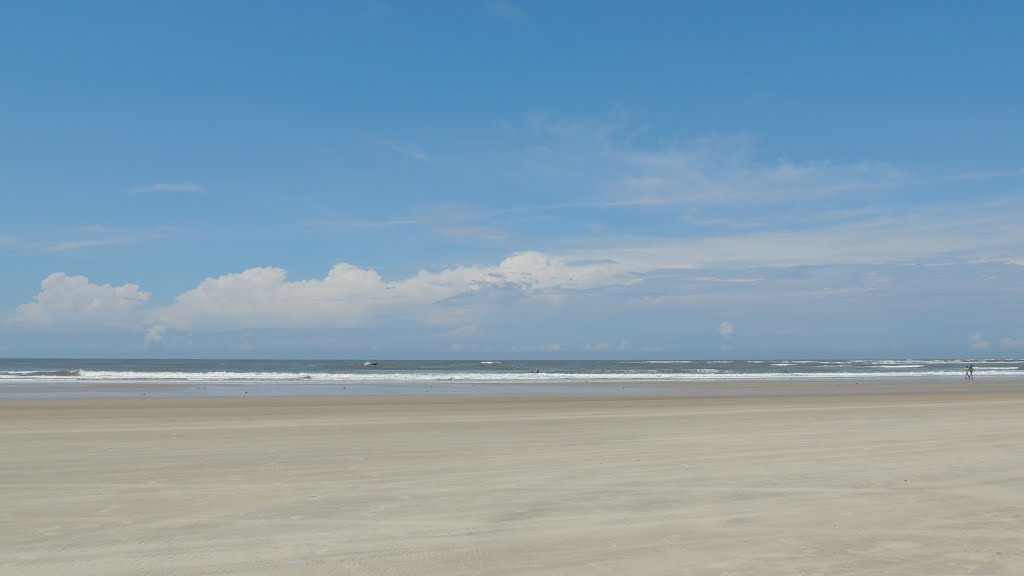 If you are tired of patronizing the beaches in Lagos, take a trip to Ibeno Beach in Akwa Ibom State.   It is undeniable one of the most beautiful beaches you can see in Nigeria. It sits all the way to James Town, right on the Atlantic Ocean. Nothing but adventure, romance and fun are what you can  bargain for when you are here.  If we are asked to design our perfect beach paradise,  Ibeno beach will always come to our mind. It got the palm trees and peaceful environment. Its lush vegetation provides you with a beach to fall in love with. You just cannot beat Ibeno beach when you are looking for an exotic beach in Nigeria.
Finima Beach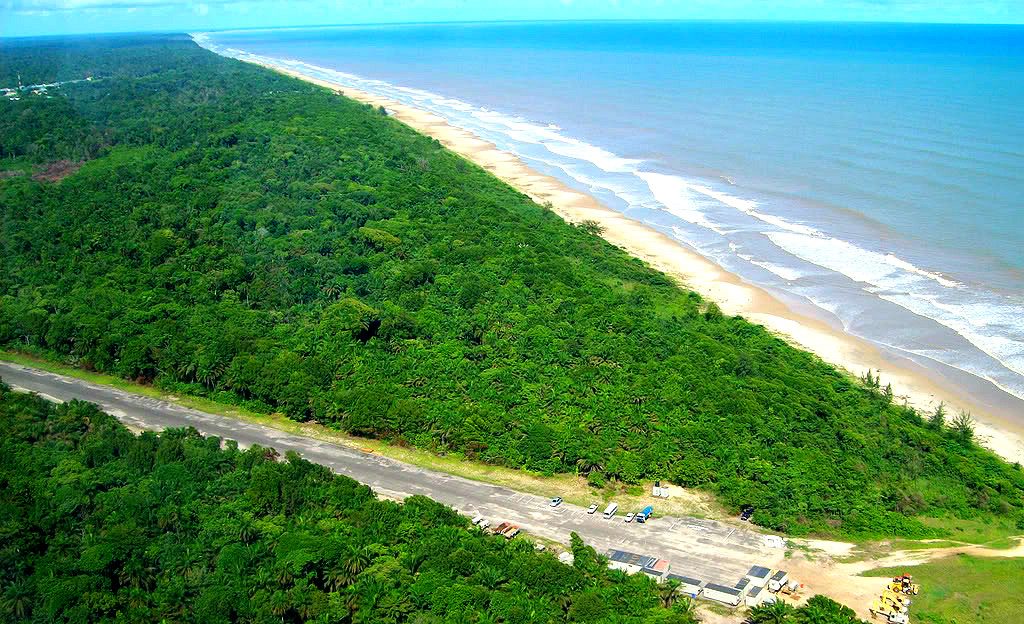 Bonny Island hides one of the beach paradises in Nigeria. Finima beach is known for its spectacular scene. It is an unspoiled beach that attracts a lot of holiday makers, and little wonder, with its  background and quiet environment, people abandon the city of Port Harcourt to explore this paradise.  We can assure you that this paradise will make you forget the overrated Bar Beach in Lagos. Pick your swimming vest and get ready to satisfy your fantasy here.
Atican Beach

If you naturally find yourself with a free day, maybe on a weekend and an opportunity for relaxation, then head on over to Atican Beach and stretch out on the beach with a good romance novel and your favourite music playlist; or have a memorable walk along the shore with your loved one. Atican Beach is not always swarming with crowds, this is the perfect beach to relax and unwind; and if you are in the mood for a chilled drink, you can head over to the bar in Atican Beach Resort. Expect to enjoy white sands and clear, blue waters that can rival any beach vacation in Africa. Atican beach is located at Okun Ajah Town, Lekki-Ajah, Lagos.
Golden Sand Beach
Our last kept secret is the Golden Sand Beach that is not popular among holidaymakers but will definitely leave you screaming with wonder and amazement.  What is it that you are looking for in a beach paradise? This beach that is situated in two different locations have spots for shell explorations, picnic, sport fishing, boat cruising, sunbathing and canoe racing. Guess where it is located, Ebonyi State; another quiet state for those who hates the crowd.
Now that we have welt your appetite with beaches that you may be tempted to visit, which of these beaches will you want to visit?