Hunting for the best secret spots in Kenya is an amazing way to spend a memorable holiday. It may be a shock to you that there are several lesser-known islands in Kenya – and you have never heard of them. Now is that even possible?
Normally, when Kenyans are considering an island getaway, the first place that comes to mind is Zanzibar. However, what many people don't know is that Kenya has some exceptional secret holiday islands of its own, which are located off our expansive coast. Although these islands are almost undiscovered, they are unspoiled and feature pristine beaches and uncontaminated sea surroundings perfect for water sports and relaxation.
If you are seeking for a quiet, relaxing vacation then you must check out these lesser known islands in Kenya. These islands with its scenic beaches and rich biodiversity offer a peaceful retreat from the hustle and bustle of cities. So why don't you grab your sunscreen, your colourful hat and a good book for an off-the-beaten island life in Kenya.
Mfangano Island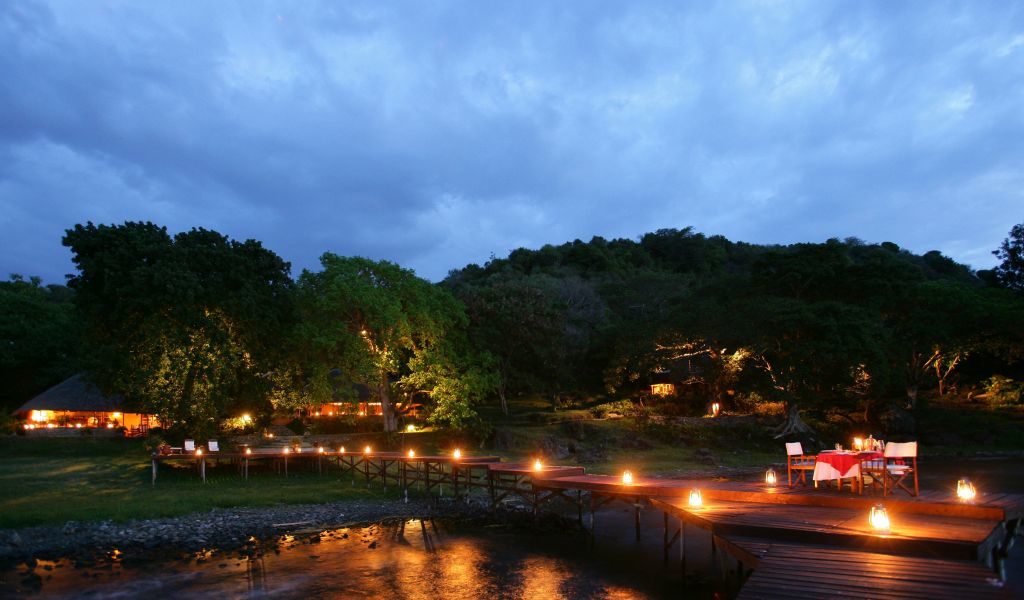 The Mfangano Island lapped by the waters of Lake Victoria is home to hundreds of rare birds like Weaver birds and African Fish Eagle. The Abasuba Community Peace Museum that exhibits the rich cultural heritage of the Abasuba community is one of the island's major attractions. The island's 2000-year-old rock art is still well preserved and provides valuable insights into the early form of life. There are several accommodation options on the island for a relaxing break. If relaxation isn't your style for an island getaway, you can go bird watching, fishing, rock painting or go on a safari.
Manda Island
Loved by solitude seekers, Manda Island is part of the Lamu Archipelago island series. Once a prosperous port town that flourished in ivory trade, parts of the island were abandoned in the 19th century due to lack of fresh water. These abandoned ruins are now famed tourist attractions like the Takwa ruins. The Takwa ruins offer a peek into the rich architecture of this once flourishing town. The island houses the main airport of the Lamu Archipelago making it a must visit on your flight to the island series. Go island hopping from one island to another in ferries that link these islands. Barefoot luxury is at its best in Manda Island!
Funzi Island
The Funzi Island has pristine beaches with crystal clear blue waters and a golden sandy coast. These beaches are the nesting spots for a variety of turtles you can catch a glimpse of on your trip to this island. For those of us that do not like spending the whole day on the beach, there's a whole host of things to do. A crocodile safari in the Ramisi River, cultural tour to the Shirazi tribe village and swimming in the backwaters of this mangrove island are some of the best experiences the island has to offer. With its shimmering white sand, balmy tropical waters, and stunning sunsets, Funzi Island is a must see when in Kenya. You'll find exclusive island resorts on the island for a luxurious stay such as Funzi Keys, Funzi Mangrove Resort, and Mikoko Cove Ecolodge.
Rusinga Island
You may probably have heard about the Rusinga Island or you probably may have visited before. The untouched natural beauty of this island makes it look like an island in Southeast Asia – not what you would expect to find in East Africa. Rusinga Island is situated on Lake Victoria with a scenic backdrop of hills making it an ideal honeymoon destination. The Ruma National Park located on the island showcases the rich wildlife of the country. You can spot some of the endangered species like Roan antelope in the park. The island is a migratory spot for over 400 species of birds that flock the island to enjoy its tropical climate. Palaeontology tours are part of this fossil rich island's itinerary. You'll find several accommodation options that will suit your preference here. There's always something exciting to see and do in Rusinga Island!
Wasini Island
Wasini Island is an adventurer's island. If you love water adventures, seafood, and beach hopping, just find your way to this place. Located about 90km South of Mombasa, Wasini Island is to be entirely explored by foot leaving the traffic woes behind. The Kisite-Mpunguti Marine National Park is a famous tourist attraction where tourists can spot humpback whales and dolphins. Snorkelling and coral diving are the activities best enjoyed on this island as it gives a view of the islands beautiful coral flora and fauna. The calm waters of the island are also a great spot for fishing. You can get to this island by taking a boat from Shimoni town, a small coastal town known for its slave caves and British colonial ruins.
Explore these islands on your vacation to Kenya for a close to nature experience away from the buzz of modern life.