Rudyard Kipling once said that one cannot resist the lure of Africa, and we agree. There's no place quite like our continent. With its unique magic, unparalleled natural beauty, and wonders, beautiful countries and their people, Africa is just irresistible. Why not explore our beloved continent in 2018 without breaking the bank?
Africa features a variety of affordable destinations that offer great value and some of the most amazing attractions and experiences in the world. Whether you're looking to travel on a budget, need a short getaway or an affordable family holiday this New Year, We've got your back darling! We're not talking about a trip to our two favourite sibling destinations in West Africa – you know them.  We are talking about destinations that offer amazing sights, unique atmosphere magnificent views and plenty of activities and entertainment ready for you and your loved ones.
We reveal the insanely affordable African destinations perfect for a holiday in 2018. These destinations have ample opportunity to snap up a bargain break – from cheap flights to cheap hotel stays.
1. Kigali, Rwanda

Kigali is one of the most visited destinations in East Africa. Featuring beautiful attractions and breath-taking scenery, the city is one of the most attractive, cleanest and safest cities in Africa. Kigali continues to be a hit with tourists, due to its impressive valleys and ridges, lush hillsides, winding boulevards, bustling streets and vibrant markets. It's an amazing place to spend an African holiday if you're on a budget. Snap up amazing flight deals if you book early and you'll find a wide range of affordable places to stay in the city.
2. Mombasa, Kenya
Creating lifetime memories without breaking the bank is easy in Mombasa. You don't need to go to the Bahamas, Miami or any seaside destination around the world. It's the second-largest city in Kenya and it is home to one of the most beautiful beaches in World. The city boasts impressive scenery, world-renowned attractions, and a range of fun activities – so it's perfect for a coastal holiday whether you're looking for a romantic break, honeymoon or even family break. You'll find several accommodation options around the city including luxury beach resorts at affordable prices.
3. Dar es Salaam, Tanzania
Dar es Salaam, the largest city in Tanzania is a perfect choice for a budget holiday. Located along the Indian Ocean seacoast, the metropolis offers a variety of cultural and historical attractions, sensational shopping opportunities, excellent gastronomic options, and a vibrant entertainment scene. The city also features some great beaches for an unforgettable coastal experience. Apart from getting a cheap flight to Dar es Salaam when you book early, you'll find a range of accommodation that will suit your budget.
4. Cairo, Egypt
Cairo is definitely on our bucket list this New Year, and we would be glad to explore the city with you. The capital city of Egypt is a whole world to discover! It's a mix of old and modern – bursting with a variety of activities and events. Dubbed "the City of Thousand Minaret", it is rich in history and culture, with a range of historical attractions to explore including the Egyptian Pyramids. Flights to Cairo are affordable if you book in advance, and you will find an array of affordable accommodation options for your holiday.
---
---
5. Zanzibar, Tanzania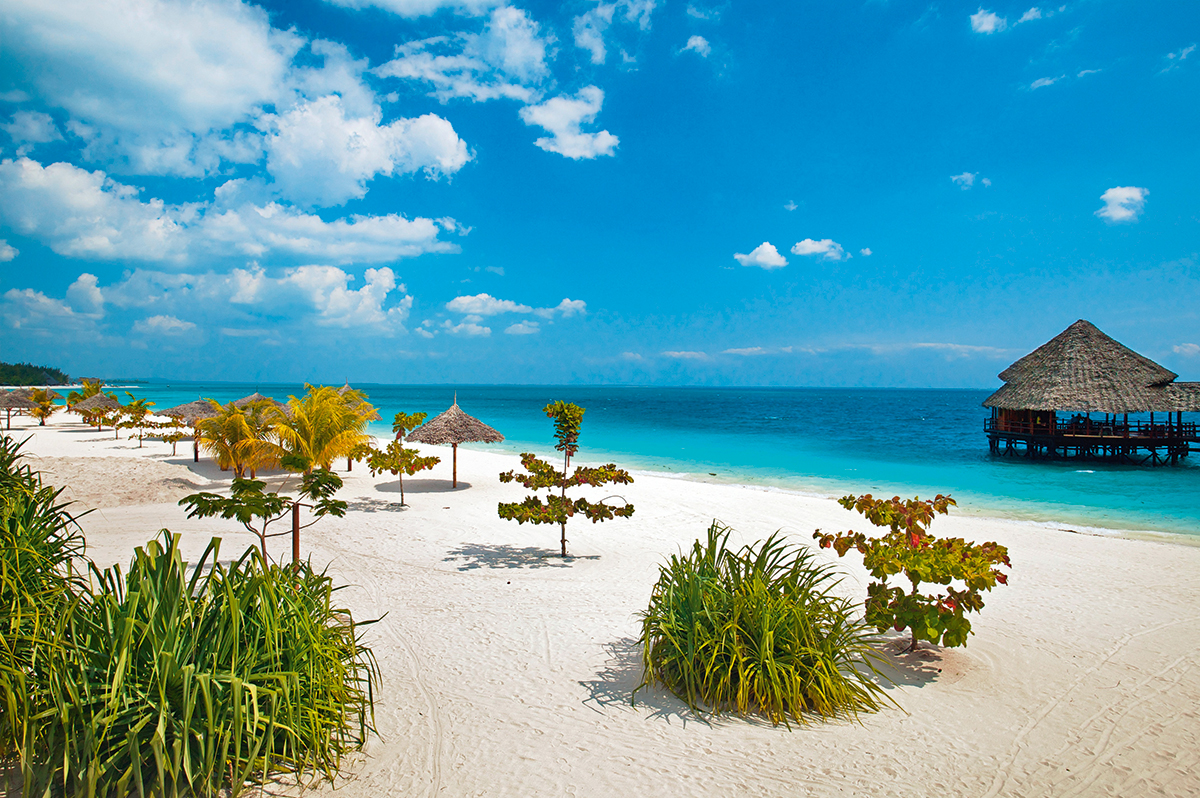 With endless stretches of beautiful beaches, unspoiled wilderness, rich culture and a variety of attractions, Zanzibar is one of the best African destinations for affordable holidays in 2018. Known as the Spice Island, It features a blissful collection of activities for unforgettable holiday experiences. Zanzibar is one of the most amazing destinations for honeymooners, where they can easily get swept of their feet by the scenery and romance it offers.  This island will make you fall in love with your loved one over again. Apart from this, it's an ideal destination for anyone looking to escape the hustle and bustle of the city to enjoy a relaxing holiday in solitude. There are several affordable places to stay on the island, and of course, you can get a cheap flight to Zanzibar if you book in advance.
6. Addis Ababa, Ethiopia
Addis Ababa is a popular destination in Africa, and home to offices of the United Nations Economic Commission for Africa and the African Union. It's the largest city and capital of Ethiopia, the commercial and economic capital of the country. It is a great place for an authentic African holiday with so many things to offer – great shopping malls, amazing museums, and a variety of culinary options, natural wonders, and an array of religious places, stunning wildlife, spectacular landscapes and impressive scenery. Addis has it all … and Ethiopia Airlines has got your back for affordable flights. There are also affordable places you can stay during your holiday. So what are you waiting for?
7. Johannesburg, South Africa
When it comes to affordable holidays, Johannesburg should be on your list. One of the most amazing cities in Africa, the cosmopolitan city is popular for being an epicentre of fun activities. Rich in cultural heritage, with contemporary fixtures of every modern city, Johannesburg is a surprising African jewel, blessed with stunning attractions, shopping opportunities, culinary options and pulsating nightlife. Visit this African city in 2018 and discover a beautiful city with a whole lot to offer. There are several accommodation options to suit your budget and preference during your holiday.
8. Lome, Togo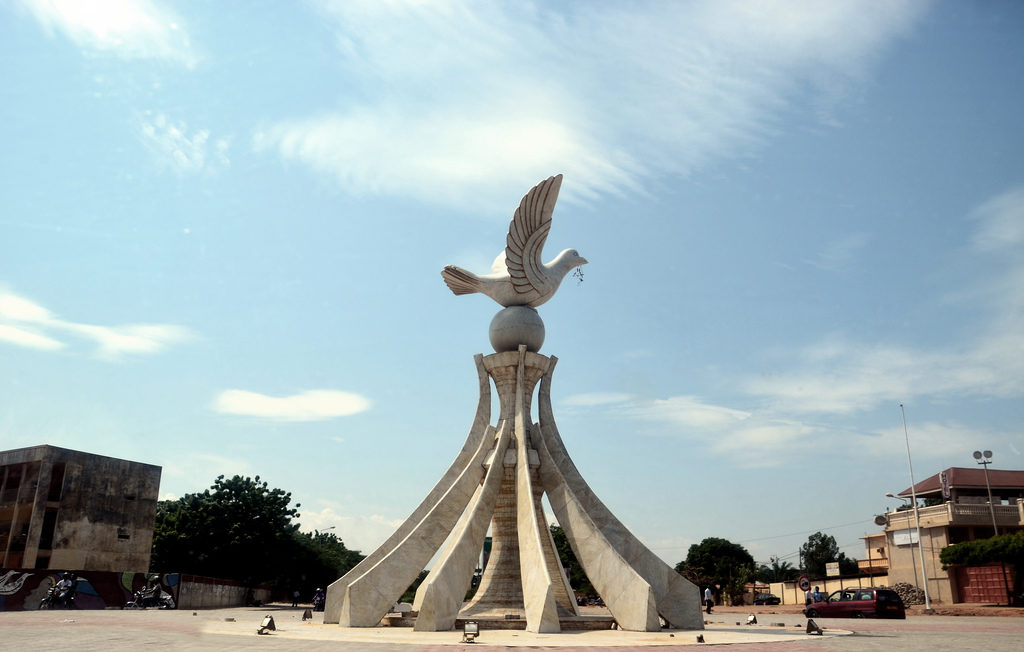 The captivating city of Lome is an ultimate destination for those looking for an affordable short-term break or weekend getaway in 2018. The West African city features historical and religious attractions, stunning beaches and vibrant markets to explore. Lome covers every cuisine under the sun with an array of restaurants and cafes, you will definitely be satisfied. The city also offers a varied nightlife that will impress you – you're guaranteed to have an amazing night during your holiday. Both flights and hotels in Lome are affordable, you will surely have a swell time here.
For tips for finding an affordable holiday break in 2018, you can contact us for help. Have you been to any of these destinations or do you plan to visit this New Year? Share your plan with us in the comment below.