Nairobi is a like a suspenseful travel poetry that gets your heart racing with excitement and leaves you asking for more fun. Today, Nairobi has become a cosmopolitan hub where every aspect of travel activity is redefined from exploring to romance.  With its warm unimaginable grandeur, exciting nightlife, vibrant cultural life, intriguing wild and fabulous places to eat, Nairobi will charm you off your feet.
Feel at home in Nairobi as you walk through its timeless relics that are found in Karen Blixen's former home. Visit the irresistible elephant orphanage and the quiet tropical gardens where you can enjoy  Nyama Choma best served with a cold Tusker beer and feed giraffes sneaking out their long necks towards you.
If you are not yet convinced on why you should visit Nairobi, then we have listed 7 things that will make you fall in love with Nairobi.
A Haven of Wildlife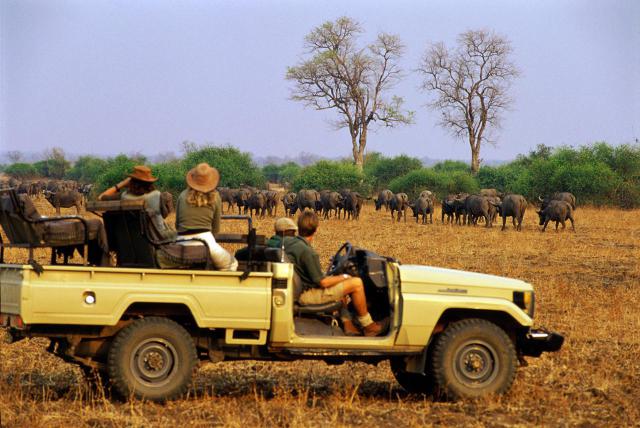 In the middle of Nairobi lies a park that is bigger than the famous New York's Central Park. There is no Nairobi without safari. You have the opportunity of exploring wildlife sanctuaries and National Parks when you are in Nairobi.  The Big 5- Buffalo, Rhinos, Lions, elephants and leopards are seen in their natural surroundings.  One of the fascinating things you will see in Nairobi National Park happens around 11 am till noon. That is when the baby elephants and rhinos are given their daily mud bath. You just cannot miss this experience.
The Experience of Giraffe Manor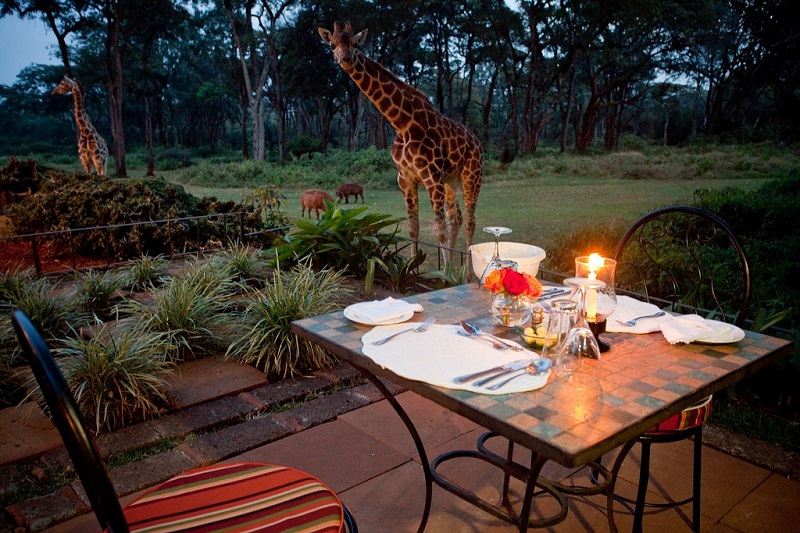 Why wouldn't you love Nairobi when the resident Rothschild giraffes will stick their heads in while you take breakfast upstairs at Giraffe Manor?  Giraffe Manor is an exclusive boutique owned by the Safari Collection that has an extraordinary appeal.  You have to come and experience the stately façade, sunny terraces, verdant green gardens and beautiful courtyards here. Giraffe Manor will make you forget that you are in Africa.
The Taste of Nyama Choma
You may stop eating the Nigerian 'Suya' if you ever taste Nyama Choma, which is Kenya's favourite food. It is simply barbecued meat that is cooked to perfection. You can be served with a cold Tusker lager if you are a beer fan or even a bottle of red wine as you watch the animals move around their surrounds.
The Inspiring Kibera
Photo Source: Ninara on Flickr
Do not expect to see lovely homes here! Kibera has become legendary that it has been featured in a lot of Hollywood movies. It is the largest slum in the world and more than a million Kenyans live here. The guided tour here is inspiring and educational.  This is one place you will see humanity and resilience play out in this town.
The Finest Rail Trips
It is not only in South Africa that we have some of the world's most luxurious rail trips. Come over to Nairobi and have the luxury of making use of the Nairobi-Mombasa line of the Jambo Kenya Deluxe. You have your own room with vanity sink and bunk bed all to yourself at an affordable rate. Did we tell you that the price of your ticket has breakfast and a three-course dinner? We are loving Nairobi the more.
The Cradle of Life
Photo Source: YY on Flickr
The Nairobi National Museum will make you crack up with its Cradle of Humankind exhibitions; where you will see a room that is full of hominid skulls. It all begins from the Cycles of Life Hall. This is where you will see artifacts of mankind are traced from birth to death by the Kenya's 42 tribal cultures. There is also the History of Kenya exhibit and the Birds of East Africa Gallery housing more than 900 feathered specimens of birds you never existed.
Ride an Ostrich
You didn't see this one coming we bet! How about riding an Ostrich? You can ride on an Ostrich at the Maasai Ostrich Resort, that is located on the city's outskirts. At the end of the day, you can indulge in a plate of grilled ostrich. You can also order for a juicy ostrich burger at the resort.
SEE ALSO: 10 Reasons Why Nairobi is the Most Amazing City in the World
Have you see some of the reasons why a lot of holiday seekers or honeymoon come always to Nairobi? We are sure you are itching to make your first trip if you have never visited this charming city.