There is no denying that Santorini has become the supermodel of all the stunning Greece islands put together.  It proudly shows off romantic sunsets, dazzling panoramas, towering multicoloured cliffs and volcanic sand beaches that are instantly recognized.
Santorini will take your breath away the first time you see it and has been on a lot of travellers' bucket lists. The island doesn't beg for attention, it simply commands this alluring effect that is difficult to resist. There is always something for everyone in this gorgeous destination. Still not convinced? Here are 7 reasons why you should visit Santorini.
Witness the Best Sunsets in Oia
You may never know what you are missing if you always ignore sunsets. The truth is that you cannot stop staring at sunsets when you find yourself in Oia, the picturesque town in Santorini.  The gorgeous sun seems as if it is sinking in the beautiful sky. Come here and experience one of the most breathtaking occurrences of life. If you are coming with your partner, there is no better gift than seeing the sunsets.
See the Legendary Greek Gods at Akrotiri
We have all heard about the gods of Greek. Now is the time to chat up Zeus or get more acquainted with Aristotle as you see unearthed historic sites in Santorini.  There are remnants of the ancient scattered here and there with well preserved legendary sites like the excavations at Akrotiri.  The city of Akrotiri was buried during the volcanic eruption of 17th BC. You will be told stories of the various Greek gods if you are interested in myths and legends.
Spice Up Your Love Life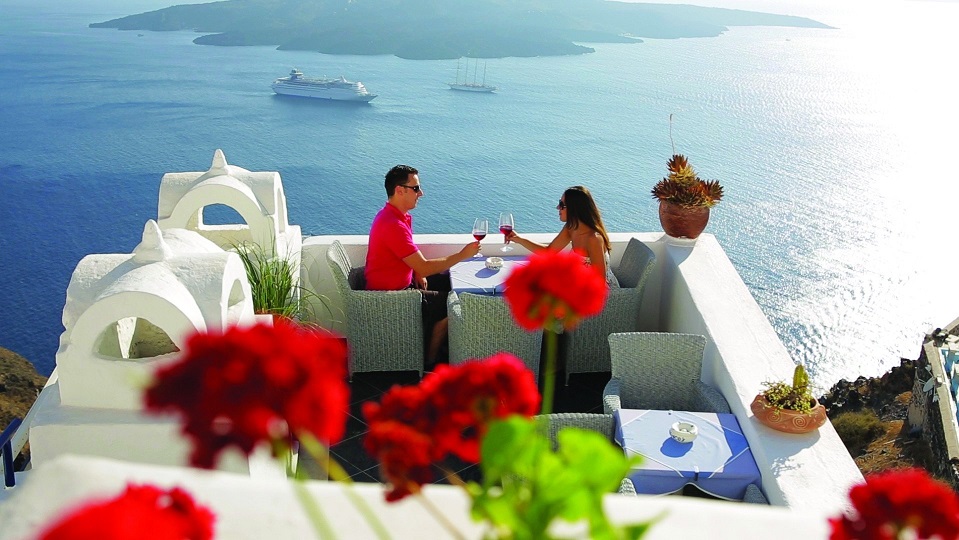 Love is felt in the air when you come to Santorini. The beautiful whitewashed buildings, delicious wine and great locations make the island an island for lover. The constant blissful interruptions of happy couples taking vows around the island will always make you want to join in the celebrations of love. The place is very appealing with its peaceful nights that are lit with lights. We can tell you that Santorini is a haven for lovers who are looking for unforgettable time.
Visit the Colourful Villages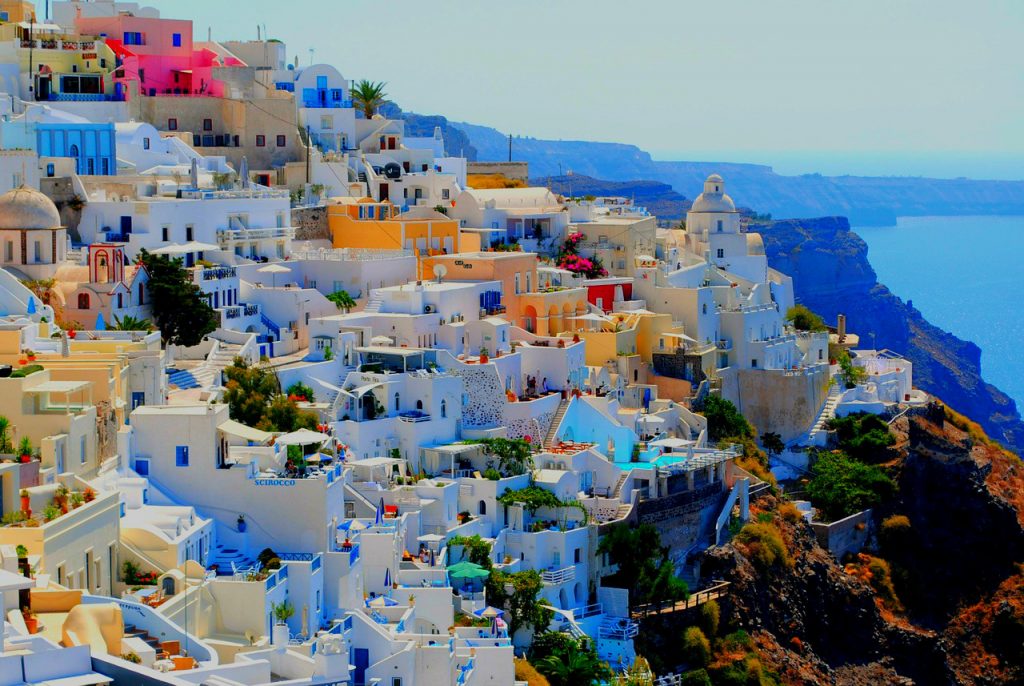 The story of Akrotiri, Imerovigli, Firostefani, Fira and Oia will never escape your ears when you are in Greece. These are some of the colourful villages you may want to explore.  Interestingly, you can move around with a rented scooter.  It is going to be an experience you will not forget in a hurry. With a scooter, you can find hidden locations that can only be seen when you are ready for adventure.
Adventures in Mesa Vouno and Ancient Thira
Once upon an era, this archeological site of Ancient Thira used to be a colony of Spartans. It is an impressive site to be and it is behind Perissa Beach.  If you find yourself bored around here, go back to Perissa and participate in water sports activities like banana-boating, wind-kiting, jet skiing, waterskiing and scuba diving.
Taste Delicious Greek Wine and Food
The ancient gods of Greek never joked with their wine and food. You can have a taste of what those gods once drunk and ate in Greek when you come to Santorini.  The exclusive cuisine of foods like meatballs, gyros, baklava, lamb, Moussaka and home grown white and red wine will leave you rubbing your stomach at the end of every feast.
Santorini is Affordable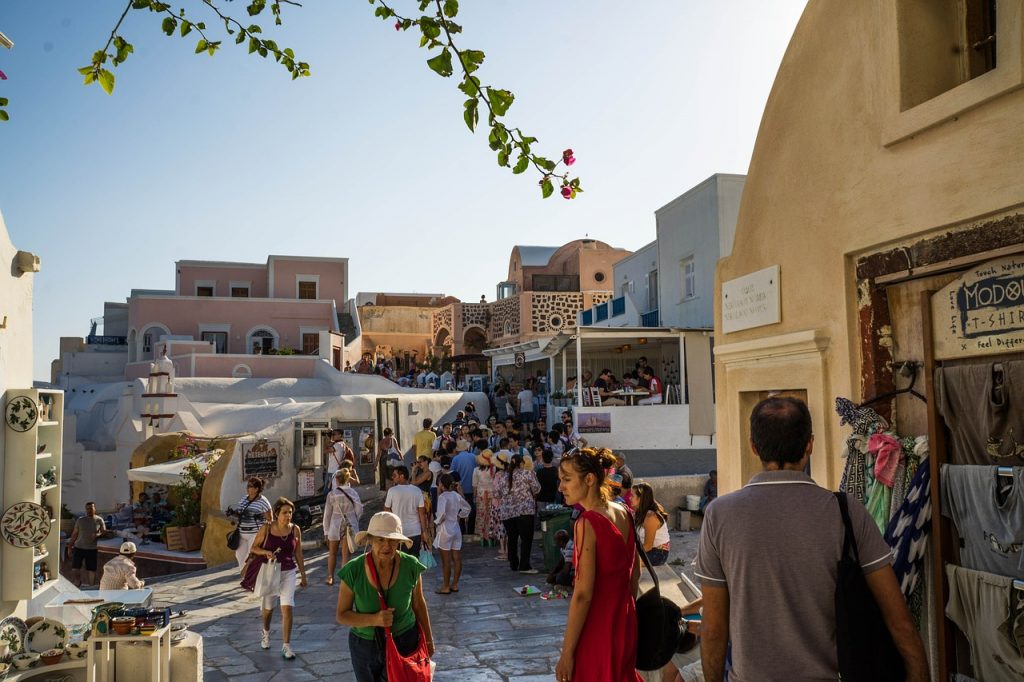 The cost of things in Santorini is cheap and cost effective. You can travel around which is budget-friendly compared to some other tourists' havens. Even if you are a student, Santorini cannot wait to embrace you with its travel packages.
Have you been to Santorini?  The vibe and the beautiful scenery will sometimes make you want to spend more time than you had ever planned. Why don't you pack that bag and head to this stunning island that is a must-visit destination?