Nowadays, every traveller seems to be on the same path, they'd rather plan a trip to the most popular tourist destinations. Dubai, New York, London, Nairobi and Paris are found at the top of any given traveller's itinerary; each destination receives a record numbers of tourists each year. However, there are some less explored destinations in West Africa that have been ignored due to their geographical locations, unstable past or historical wars. Nevertheless, these destinations are hidden gem, places where you can enjoy and explore amazing marvels, attractions and culture.
Only few travellers recognize that the most amazing travel experiences are gotten from visiting and exploring off-the-beaten destinations.  We recommend 6 absolutely stunning and less explored destinations to visit in West Africa, if you are looking to escape the crowds and enjoy a fantastic holiday.
1. Cape Verde
The islands of Cape Verde are somewhat unknown to many travellers. The group of islands of Cape Verde is situated in the Atlantic Ocean, just off the coast of West Africa. The Island is known as the "European Caribbean" due to its different kinds of beaches which makes the destination equally attractive for water-sport lovers and it beckons paradise-hunters to its spectacular tropical setting. The capital city, Praia is located on the country's largest island called Santiago
Why You Should Visit:
Cape Verde offers one of the most rewarding travel experiences in West Africa. The destination has a slew of attractions to explore, offering a true untouched tropical retreat, hip nightlife scene and beach hopping and other water activities. There is so much to do and see here, so give it a chance and you won't regret your decision to visit the destination.
2. Sao Tome and Principe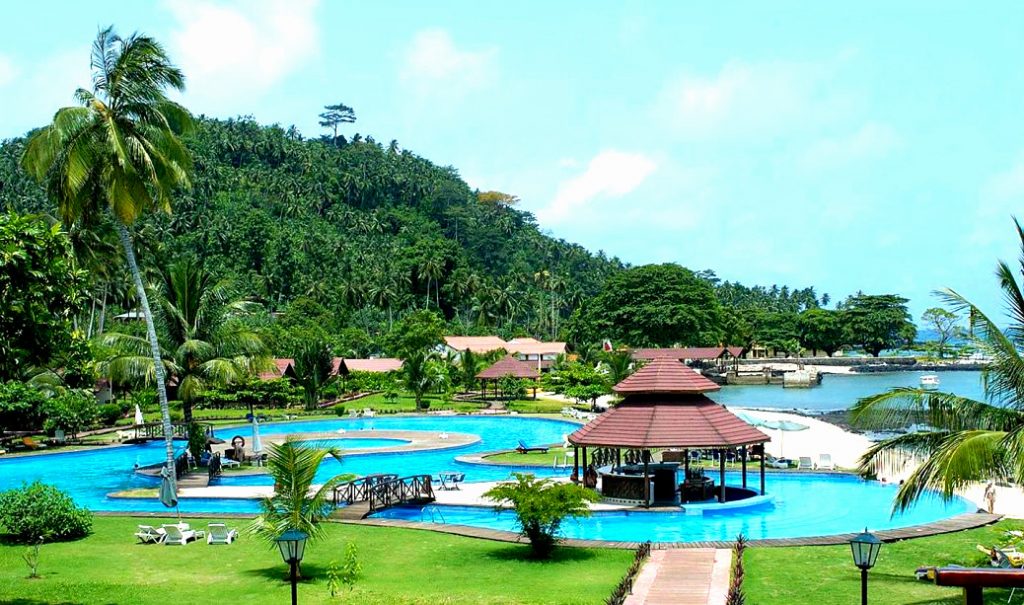 Not many people have heard of Sao Tome and Principe, some don't even know it's in West Africa. The twin islands make up the second-smallest country in Africa. The country recently celebrated the victory of a new President.  Sao Tome is the capital city of the country. The destination is lesser-known in West Africa, but it's an amazing destination to visit. However, it's not easy getting a direct flight to the destination especially from any West African country.
Why You Should Visit:
The islands offer seclusion, sprawling beaches, stunning scenes of the mountains and wilderness. Who wouldn't want to recline on beautiful beaches, soak in the sun and watch the sun set? You will find opulent resorts, dramatic scenery and adventurous activities such as juggle trekking, fishing, snorkelling, diving and more. Nothing beats spending your vacation on a shores of Sao Tome and Principe.
3. Mauritania
Mauritania is a large undiscovered West African country with small population. Its capital city, Nouakchott, used to be a small fishing village, which has developed into a vibrant city with so much to offer. Mauritania is located in north of West Africa and is bordered by the Atlantic Ocean on the West and Senegal on the south west. The fascinating destination is steeped in colourful culture and features amazing tourist attractions. The capital city of Mauritania is Nouakchott, and its one of the largest cities in the Sahara. The coast of Mauritania is swarmed with extensive stretches of unexplored sandy beaches. The destination has a UNESCO World Heritage Site, its National Pack called Parc National du Banc da Arguin – Banc d'Arguin National Park, which is the most popular tourist attraction in the country.
Why You Should Visit:
If you are a wildlife lover, you will definitely love Mauritania; it's National Park is home to a wide array of birds, thus, it is known to be one of the most amazing birdwatching sites in Africa. Guess what? Mauritania's coast features an extensive sandy beach, with little vegetation but supports an astonishingly varied population of birds. With a 4×4 vehicle, you can drive through the inland – an empty desert with sand dunes and cool off at the oasis, which stretches out on the route of salt caravans. The destination is not crowded; you don't have to wait in line at the hotel or restaurants. Mauritania is a vacation paradise for dynamic and half-hearted holidaymakers.
4. Guinea-Bissau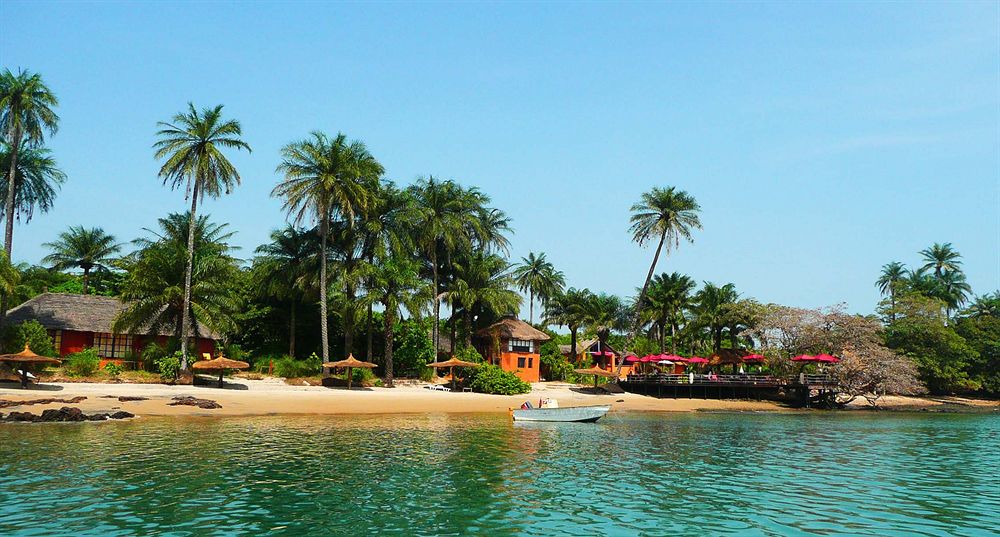 Many travellers are not familiar with Guinea-Bissau, even though it has been welcoming a reasonable share of vacationers for a while. Unlike its neighbouring West African countries like Senegal, Guinea-Bissau has remained fairly undeveloped due to its unstable political history, but that has been an advantage in becoming an even more relaxing getaway for holidaymakers. The big secret here is its incomparable coastal beauty and its homesteads will have you swapping the hurly-burly of West African big cities for coastal allure – and its moderately quiet.
Why You Should Visit:
Guinea-Bissau isn't just another destination with startling coastal beauty, it's surprisingly happening too – exciting activities, historical prominence and remarkable places to see. It's a wonderful holiday destination for relaxing vacation and the best place to enjoy a magical cashew juice – which is rarely found in West Africa. If the past political coups and painful wars can be overlooked and disremembered, Guinea-Bissau could be Africa's next most amazing coastal hotspot for vacationers and tourists from all over the world.
5. Burkina Faso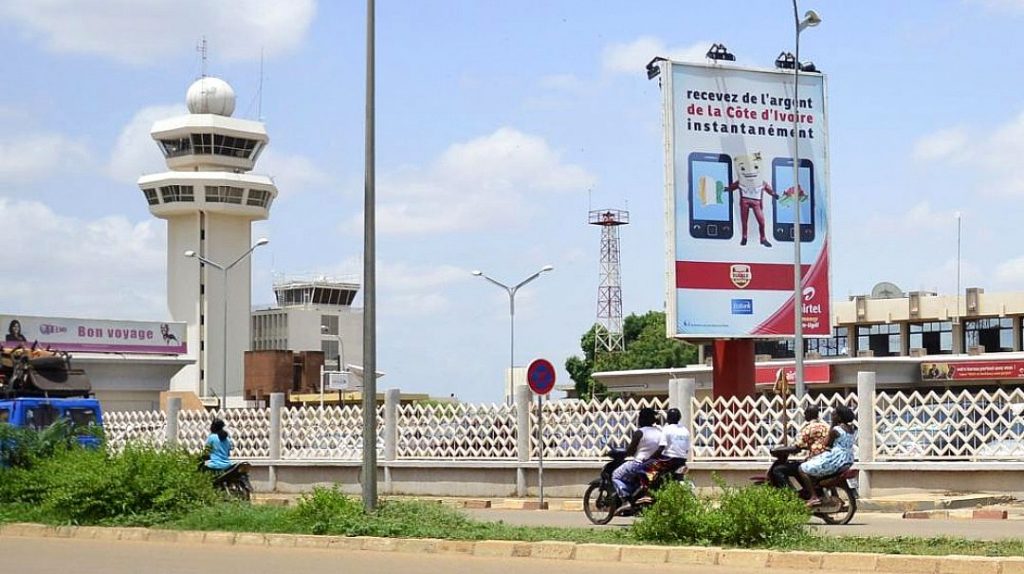 Burkina Faso is a little landlocked West African country with volatile history and ageless traditions. The capital city, Ouagadougou is a fascinating city with some exciting activities and places to visit. Burkina Faso is one of the poorest countries in the world; yet its people still uphold their honour and respect, they walk with pride no matter what or where, and they are one of the friendliest people in the region.
Why You Should Visit:
If you think Burkina Faso has nothing to offer because they have poor economy, then you are wrong. This country offers much more than you can imagine – fantastic wildlife, magnificent waterfalls in Karfiguela, mild climate, lush vegetation, delicious cuisine and local drinks, vibrant markets waiting to be explored and of course, exciting activities such as great music and dancing.
6. Mali
Mali is not on an average traveller's itinerary when planning to visit West Africa for a vacation. Most travellers prefer to visit its bordering countries, especially the ones located on the coast. The country has always been overlooked due to political instability, in 2012, a military coup disrupted the stability of the country and the destination has then been considered unsafe for travel. However, Mali is an exceptional country with remarkable culture, spectacular landscapes and astonishing attractions.
Why You Should Visit:
If you are looking for a perfect holiday destination steeped in history and culture, where tranquillity follows every step you take, then look no further. Mali is always a place to be! The country has historic eminence due to its prehistoric attractions such as the giant sand castle – The Great Mosque of Djenné, Dogon Country, Djingareyber Mosque in Timbuktu, Fort de Médine and others. Take a tour and visit the village of Bandiagara where you will see fascinating small huts made of mud that melted into the Bandiagara Escarpment, which was elected into the UNESCO World Heritage Site.
Music has always attracted people to Mali, the music has always been hot! Here you will find the most talented and remarkable musicians. The country's rich musical culture has made it one of the main reasons why people visit the amazing ancient city of Timbuktu. If you are looking to experience the best of Malian music tradition, you should visit around mid-January to experience Festival au Désert usually held in Essakane.
Note: Please consult your home country's travel advisories before heading to any West African Country.