Nigeria is a place of countless quirks if you know where to go. The country has become a committed affair for many travellers who jump between cities like Abuja, Lagos and Port Harcourt. Why don't you blow away the cobwebs and try something new? Explore off-the-beaten-path and discover hidden gems? There are literally many destinations in Nigeria begging to be discovered. You can explore Nigeria's best kept unusual destinations and still enjoy yourself.
Here are 5 unconventional travel destinations in Nigeria, if you are after the unusual places to visit or you want to avoid the crowd of camera-clickers and selfie-mongers.
Idanre, Ondo State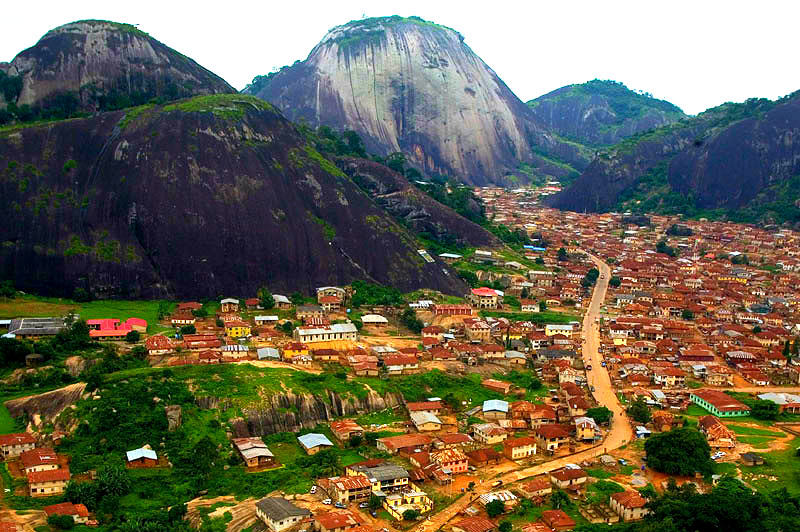 Idanre is a little, picturesque hilly town in Ondo State. The town is incredibly appealing, progressive and thriving, spreading out over a series of hills and mountains. The town is brimming with amazing cultural attractions such as Agbooogun foot print, Owa's Palace, Old Court, Thunder Water and Belfry. As an amazing tourist spot, the town is dotted with high plains with magnificent valleys scattered with monadnocks of about 3,000 feet above sea level. In fact, Idanre has emerged as one of the most popular hilly towns in Nigeria. The scenery around the town is beautiful, with several walking trails to its hills and mountain. This town is surely a must-see for those interested in exciting rural adventures.
Kajura Castle, Kaduna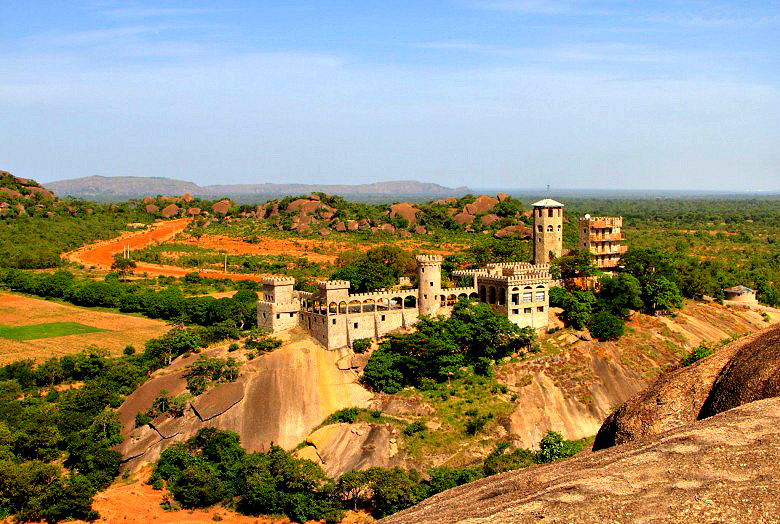 Located in Kaduna, Kajuru Castle is one of the best preserved and most exclusively admirable castles in Nigeria. It is considered one of the outstanding still surviving samples of a typical German architecture in Nigeria. The castle is exceptional and archaic, a glorious fort with bartizans and towers pointing towards the sky. Kajuru Castle offers picturesque landscapes and woodlands for exciting exploration. The castle also features modern amenities for a memorable holiday.
Ososo Town, Edo State
Ososo is a picturesque mountainous town with undulating hills and most distinctive skyline. The town features quintessential landscapes, precious stones, streams and rocks in the rolling Somorika hills with elevation of around 1000 feet above sea level. Arguably lesser-visited Ososo is a fascinating town in Edo State, which radiates greater charm and indigenous atmosphere. If you want to discover its medieval charm, take a stroll around the town, enjoy the mountainous views, explore its streams and landscapes and enjoy its temperate climate which is almost the same with that of Jos in Plateau State. In 2011, Gulder Ultimate Search Season 8 was hosted in Ososo, and this event gave the town sight-seeing and tourism possibilities.
Mambilla Plateau, Taraba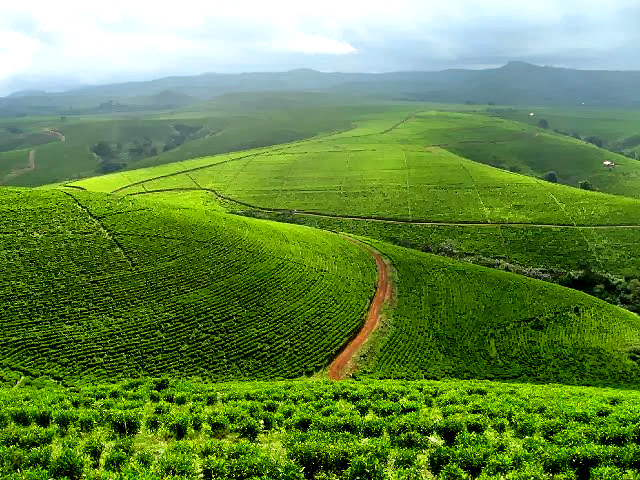 Mambilla Plateau is a great highland, which rises to a height of about 5000 feet above sea level. Located in the highland region of Taraba State, Mambilla is the highest plateau in Nigeria. It offers unparalleled landscape and magnificent panoramic views. During the rainy season, the grassland is transformed and the plains are greenly. No matter what season it is, you will always admire this plateau's beautiful scenery. This destination features exciting activities such as hiking and walking, while you enjoy its breath-taking views.
Ngwo, Enugu
Located in Enugu, Ngwo offers some of the most impressive natural sights that Nigeria has to offer. This destination features some amazing attractions such as Ngwo Cave, Ngwo Pine Forest and enchanting waterfalls. As soon as you step your foot inside the Pine Forest, you will understand why this destination is one of the unconventional travel destinations in Nigeria. The Pine Forest features a massive cluster of trees, and it leads to a flowing stream, then to Ngwo Cave. Ngwo Cave offers a grand fairyland of limestone rocks and is decked by a captivating waterfall, which cascades from the roof of the cave. You will be impressed with the beauty of this place. It's the perfect destination for friends and families, and can be visited at any time of the year.
Do you know any unconventional travel destinations in Nigeria? We will like to add them to our list, kindly share them with us in the comment below.