It is always tempting to spend time sprawled with a novel on a sun lounger when you are on vacation in Africa, but there are different corners of the continent  that are fully packed with adrenaline-charged and high-octane activities. For once, try and forget romantic adventures and find activities that will make your blood rush and entice the daredevil in you.
If you are seeking a bit of adrenaline, here are 15 African adventures for the daredevil in you. They will surely change the way you view vacations and test your stamina with extreme sporting. Got a desire for speed.
1. Shark Cage Diving, Gansbaai, South Africa
If you think you have defeated fear, come over to Gansbaai, South Africa that has been dubbed the  "Great White Shark Capital of the World." You will feel your hair raise and your heart kaboom if you ever step your feet at Gansbaai for shark cage diving.  The thrill of witnessing great white sharks, mako sharks and blue sharks as you jump inside an impassable cage is electrifying.
2. Hot air ballooning in Serengeti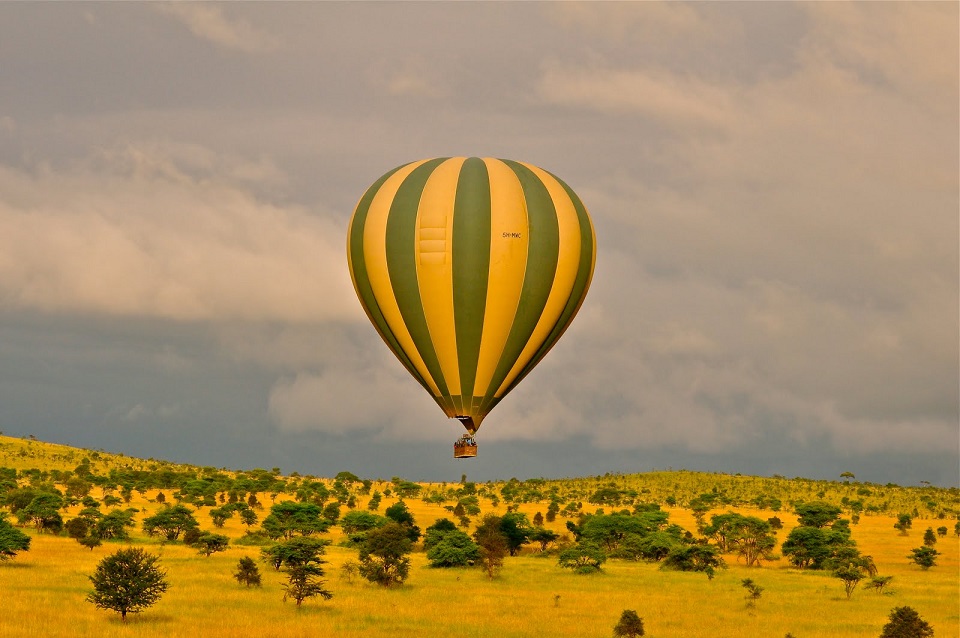 You will love this ride that opens a spectacular view of African Serengeti plains. The unparalleled panoramic views of the awe-inspiring landscape will amaze you as you float in the skies. Just imagine this daring African adventure mixed with pleasure to help you relax.
3. Mountain Gorillas, Rwanda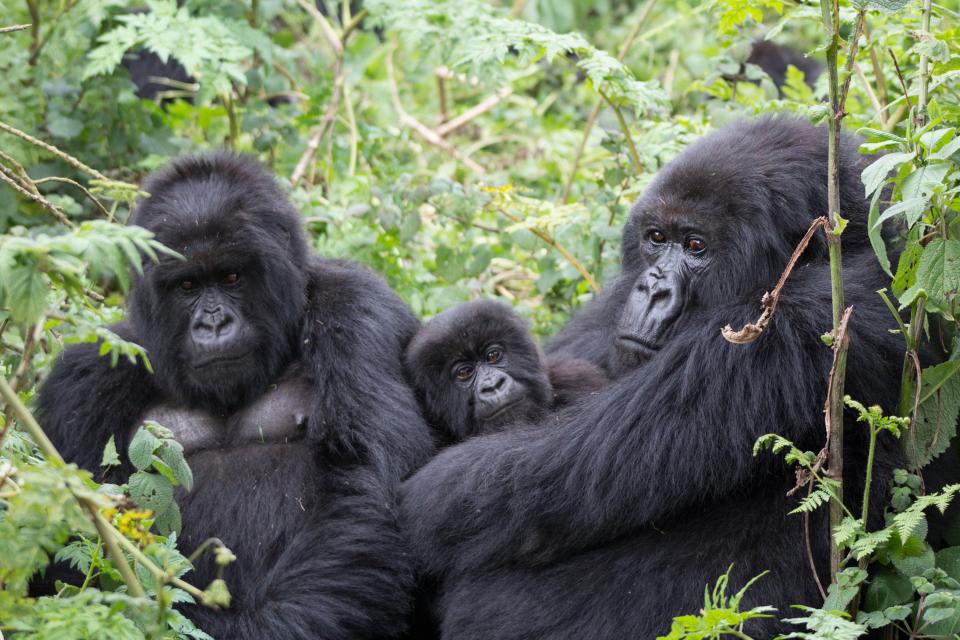 Getting up close with gorillas on a gorilla safari is an African adventure and exciting experience that you would not forget in a hurry. Standing close to these huge creatures can be scaring and the way you think about animal conservations will definitely change after seeing these creatures.
4. Whitewater rafting, Zambia
The Zambezi River is extremely difficult if you want to get involved in whitewater rafting. The thundering rapids is scaring enough which has earned it the name Oblivion and Stairway to Heaven . The raging water will not pity you either.
5. Marathon des Sables, Morocco

Photo Source: www.thesaa.ca
Marathon des Sables is the world's most difficult foot race across the Sahara Desert. Be prepared if you are going to be involved in this race. Don't forget to carry your personal equipment if you are going to challenge the daredevil in you here.
6. Paraglide, South Africa
Paraglide is an adventure of a lifetime. Come over to Cape Town, South Africa and embrace sights that will blow your breath away as your feet dangle. You are exposed to the Camps Nay, Table Mountain, and the stunning coastline.
7. Giza Pyramids, Egypt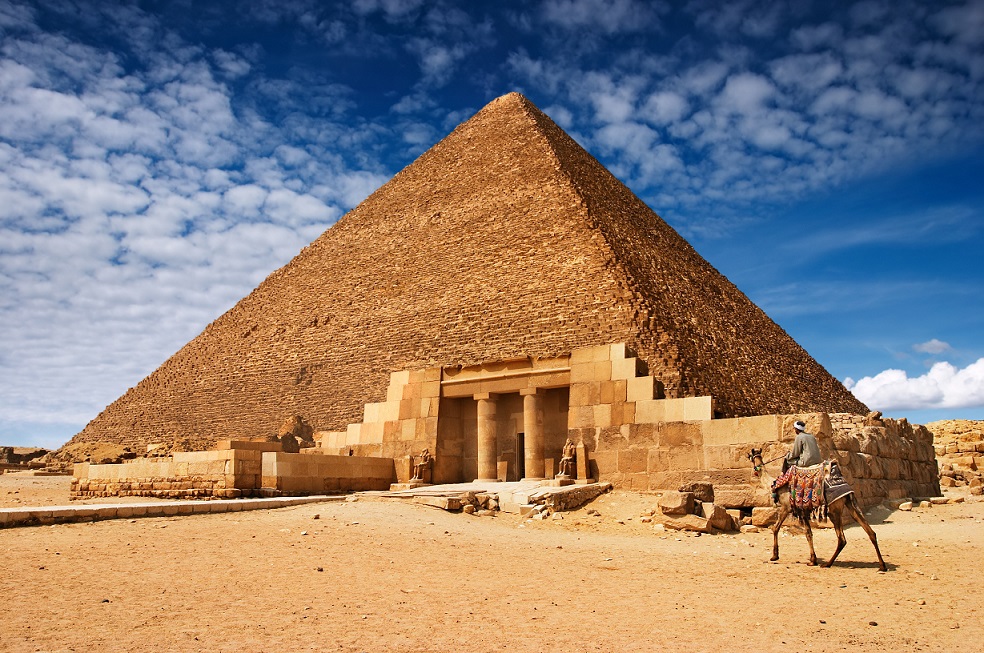 Maybe, you thought that the Giza Pyramids can be conquered without a fight. A walk inside the larger pyramids will surely give you a run for your money.
8. Zorbing, South Africa

Photo Source: www.holleyweb.com
Durban offers you a thrilling adventure inside a massive transparent ball that will roll and bounce along grassy downhill. There is even the wet ride for you if you want to get a little wet inside a ball.
9. Scuba Diving, Kenya
Aside from the wildlife activities, Kenya got you covered with its scuba diving in Coast. You will come face to face with big tropical fishes and other water creatures staring at you with curiosity.
10. Zip ride, South Africa
South Africa got loads of daredevil adventures for you. The World's highest and fastest zip line where humans are turned to torpedo and left to hit 160 kilometers per hour at a height of 280 meters and two kilometers long will scare you.
11. Osun-Oshogbo Sacred Groove, Nigeria
You mustn't be a fetish person to visit here. The Osun-Oshogbo Sacred Groove may be for  religious rites  but the sight may scare you to death if it is your first time. It is rekindled every August and attracts thousands of tourists from around the world.
12. Death Drop, Zambia

Photo Source: www.hahn.com.au
Can you take a walk off a 53-meter high cliff and then take a free fall? If you can then you can see an amazing view of Gorge, before the reality of what you are doing hits you hard.
13. Namib Desert
Climb one of the world's highest sand dunes at the Namib Desert; one of the oldest deserts you can find on earth. If you can conquer the desert without retracing your steps on the sand, then you are truly a daredevil.
14. Whitewater Rafting, Kenya
Sagana in Kenya welcomes every fearless and daring persons to its rafting at River Tana. Your adrenaline will hike and leave you dazzled as you meet the grade 3-5 rapids from the river.
15. Makgadikgadi Pans, Botswana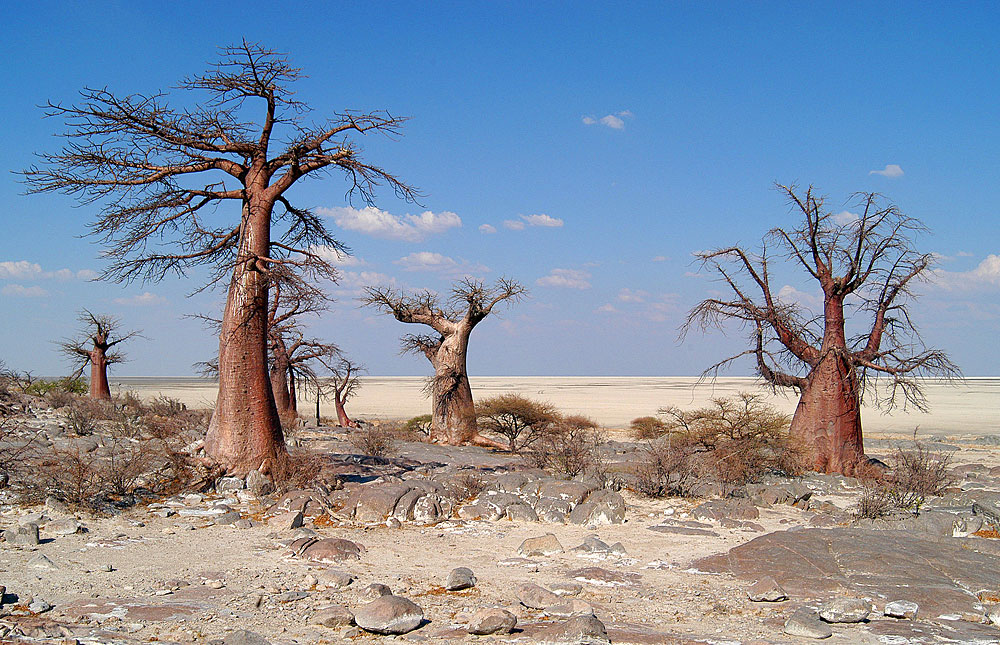 Finally, Botswana offers you Makgadikgadi Pans.  This forbidding landscaped will make you hear your own blood flow . We wonder what can be as scary as that especially at  dried-up salt pans in the Kalahari Desert.
Did we miss any of your daring adventures? Tell us in the comment section below: