South Africa is a vast country with plentiful places to explore. The popular African country is known to be a typical holiday destination for most Africans, especially Nigerians. While most travellers are attracted to the popular cities like Johannesburg and Cape Town, which are known to be some of the best holiday destinations in South Africa. However, there are some amazing places to see in South Africa, they are most rewarding and gorgeous travel gems waiting to be explored.
If this is your first time in South Africa or you have visited before, you should probably step away from the crowds, explore the off-the-beaten-path – discover beautiful scenery, diverse landscape, scenic sandy beaches, iconic landmarks and attractions, and of course, indulge in a wide variety of adventurous activities.
Want to know where to go next? Here are 13 gorgeous unexplored places to visit in South Africa before the year ends.
Knysna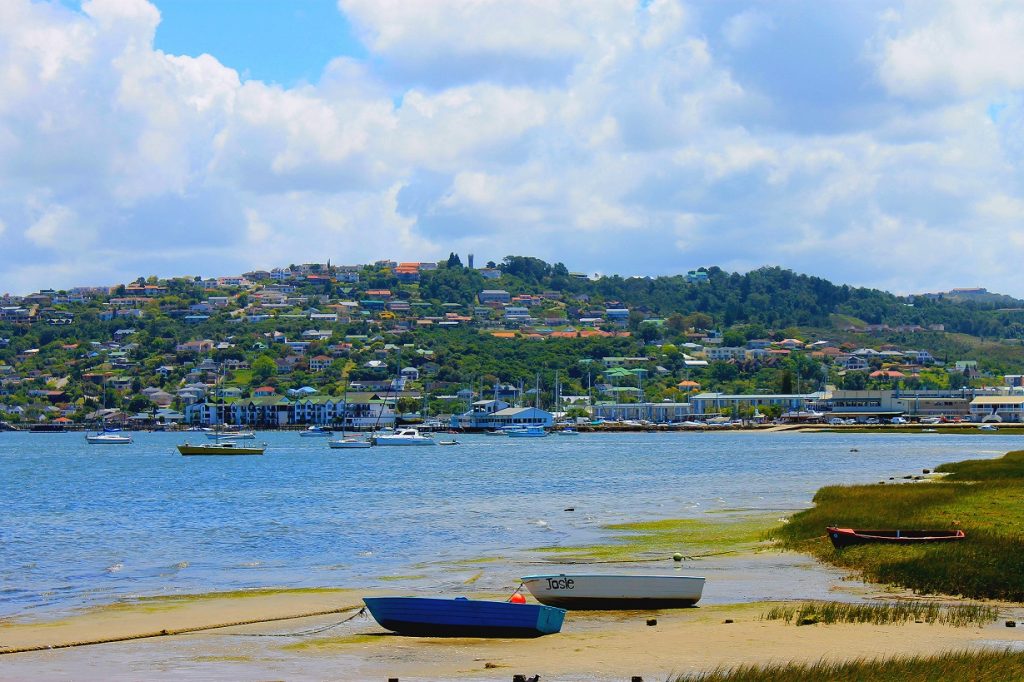 Located along the famous Garden Route in the Western Cape Province, Knysna is one of the unexplored places to visit in South Africa. The town offers many exciting activities, and a wide variety of fascinating attractions. Situated between the shores of a serene lagoon and swanky forests, Knysna offers an awe-inspiring mix of relaxation and exploration. Its surrounding area features thrilling activities for adventure seekers – you can visit Buffalo Bay for a delectable breakfast, enjoy wonderful views from Leisure Isle, or you can visit the Brenton-on-sea beach for a swim with the dolphins. Knysna is really a place to be!
Port Elizabeth
Port Elizabeth offers a slice of paradise, with its golden sandy beaches and water-sport activities. Often referred to as the 'Friendly City' or 'Windy City', Port Elizabeth is an amazing place to spend a relaxing holiday – long vacation or a weekend getaway. The city has a beautiful weather and it is one of the largest cities in South Africa. Port Elizabeth is located close to private game reserves and resident settlement. The city features exciting activities, fine dining, natural scenery, shopping and stunning attractions.
Simon's Town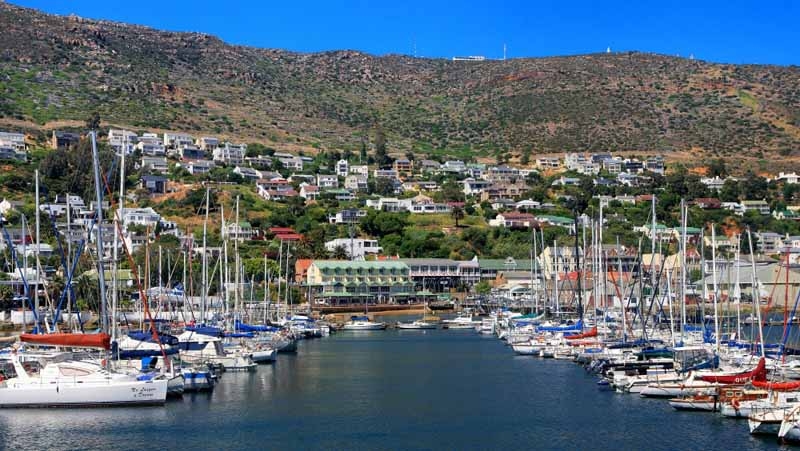 Simon's Town is one of the most beautiful places I have visited in South Africa. The town is one of the oldest in South Africa and it is very characteristics. The naval town features a rich diversity of entertainment, music, vibrant nightlife, shopping opportunities, art and culture, delectable cuisine, fishing and other water sport activities. If you are adventurous, you will find something to suit your adrenaline rush in Simon's Town. It's always a beautiful day, when the sun is shining in Simon's Town. The picturesque town is bordered by the Pacific Ocean, white sandy beaches, and the famous Table Mountain. Don't forget to visit the Boulder's Beach, which is located in the Cape Peninsular, near Simon's Town Cape Point, for an opportunity to see penguins and enjoy the natural scenery it offers.
Montagu
Photo Source: www.wanderluxury.com
Montagu is a small town on Route 62, which is the longest wine route in the Western Cape. The town features a wide variety of exciting activities, fascinating attractions and accommodation options. Located in Western Little Karoo, about 180km from Cape Town, Route 62, which is often regarded as 'Mountain Route' features stunning villages lined by mountain ranges. Montagu is one of the wine producing towns in South Africa and it offers a memorable experience for everyone. Enjoy Montagu Tractor Ride, Visit Montagu Nature Garden, Sanbona Wildlife Reserve, explore Route 62 Klein Karoo and see a wild lioness. Discover the town's history of fruit and medicine in Montagu Museum, Visit Joubert House, which features beautiful gardens. Go shopping at Montagu Village Market, visit the Montagu Mountain Nature Reserve and lodge at Montagu Springs resort. There is so much to see and do in Montagu!
St Lucia, KwaZulu-Natal
St Lucia is one of the most beautiful, yet unexplored places to visit in South Africa. It used to be a fishing village, but gained its popularity as a tourist destination when it got listed as a UNESCO World Heritage Site, due to its wild variety of wildlife reserves including Hluhluwe Umfolozi Game reserve, which is the oldest park in Africa. St. Lucia features amazing attractions, pristine sandy beaches, a range of accommodation options and unique restaurants. The destination features wildlife species such as crocodiles, hippos, elephants in the Greater St. Lucia Wetlands Park and The Elephant Coast in KwaZulu Natal. If you are looking for an unforgettable wildlife experience, you should probably visit St. Lucia.
Mossel Bay
Mossel Bay is a picturesque little town, located on the West coast of South Africa's Western Cape. The town features pristine beaches, magnificent hills, natural scenery and exciting activities. The quaint town is situated at the beginning of a gorgeous strip suitably named 'the Garden Route'. It sits on a cape point called Cape St. Blaize and features several sandy beaches waiting to be explored including Victoria Bay, Santos Reef and Dias Beach. Climate in Mossel Bay will remind you of that of Hawaii's. The town is just 4 hours' drive from Cape Town on an equally picturesque stretch of road, worth exploring.
Grahamstown
Located in one of the largest provinces in South Africa – the Eastern Cape, Grahamstown features a beautiful cultural heritage, cultural attractions and adventurous outdoor activities. The city with other nearby villages and towns form the Makana Municipality in the Eastern Cape of South Africa. Grahamstown is located southwest of East London and northeast of Port Elizabeth. The city is known for its role in hosting South African major arts festivals – the National Arts Festival and it is home to Rhodes University. Grahamstown is an amazing city to spend a relaxing holiday.
Jeffreys Bay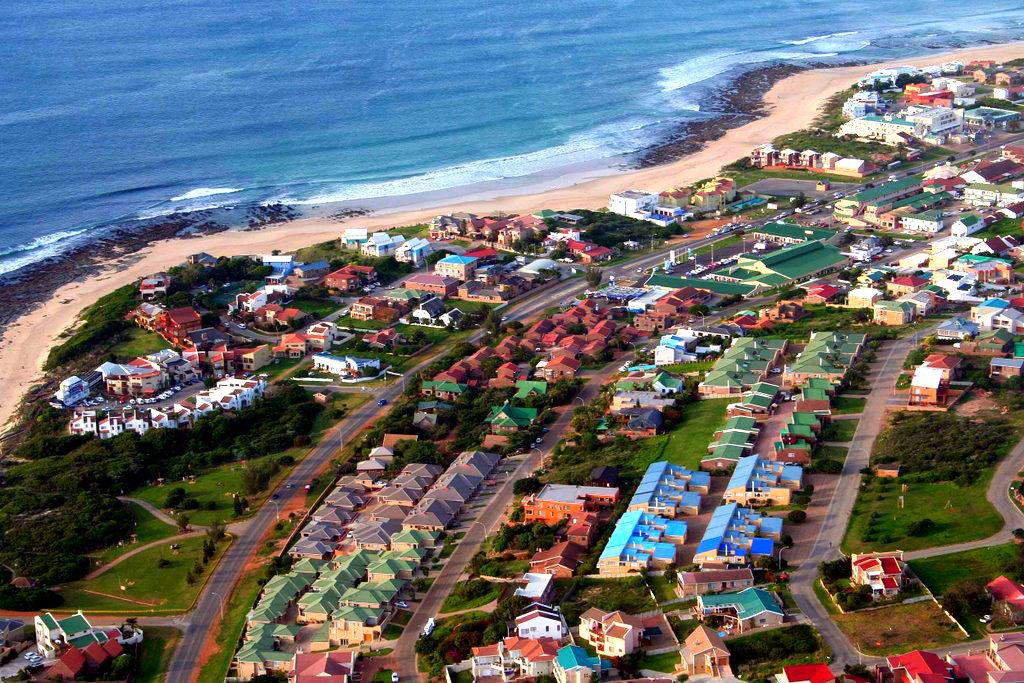 Jeffrey's Bay is well-known as a world-class surfing destination. The town is located in Eastern Cape province of South Africa. Surfers from all over the world flock to Jeffrey's Bay every year to catch the Kitchen Windows, Supertubes and other swells. The picturesque town is located about 75 km southwest of Port Elizabeth and it features scenic beaches and other beautiful attractions. If you love water sports, you will definitely have a lot of fun in this town. The vibrant town is framed by rives and natural reserves. If you are looking for a destination with serene ambiance, sunshine, luxurious accommodation and relaxed atmosphere, you should probably visit Jeffrey's Bay.
George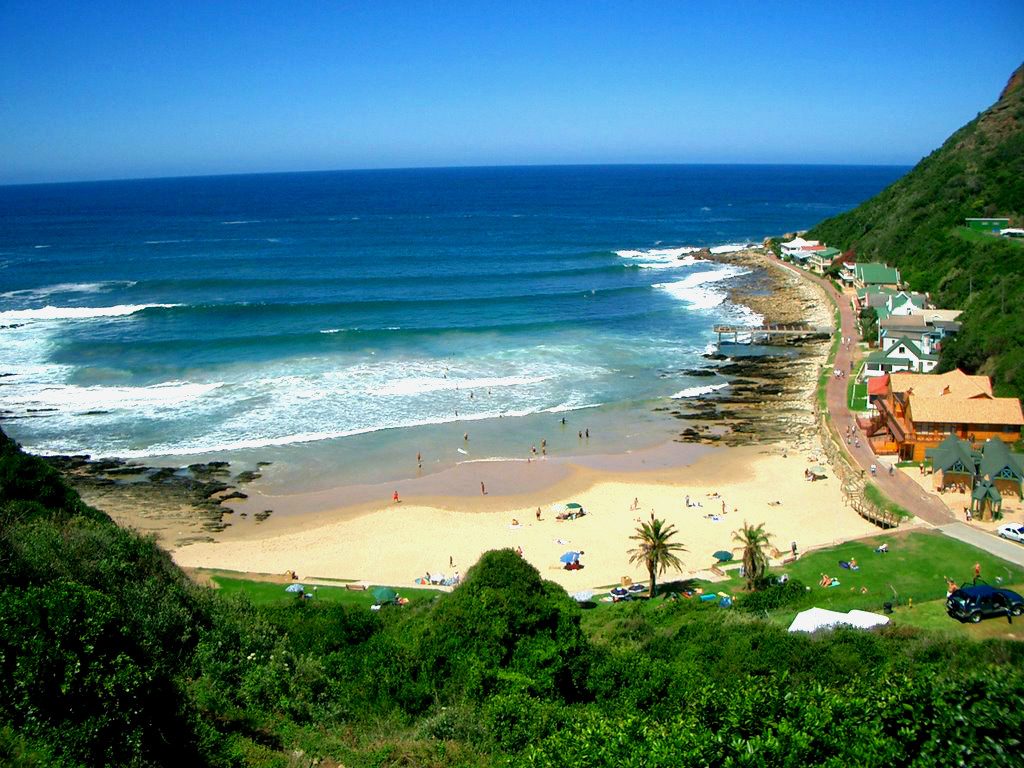 Situated in the Western Cape Province of South Africa, George is one of the oldest towns in the country. The town is considered the capital of the Southern Cape and it is centrally located between Port Elizabeth and Cape Town, right in the middle of the Garden route. The town sits on a plateau between the Indian Ocean to the south and Outenique Mountain to the north. The charming town has a rich historical heritage which is obvious in its attractions. Surrounded by lakes and forests, it features a wide variety of outdoor activities, including world-class golf courses. This Garden Route's central hub is an amazing place to visit in South Africa.
Franschhoek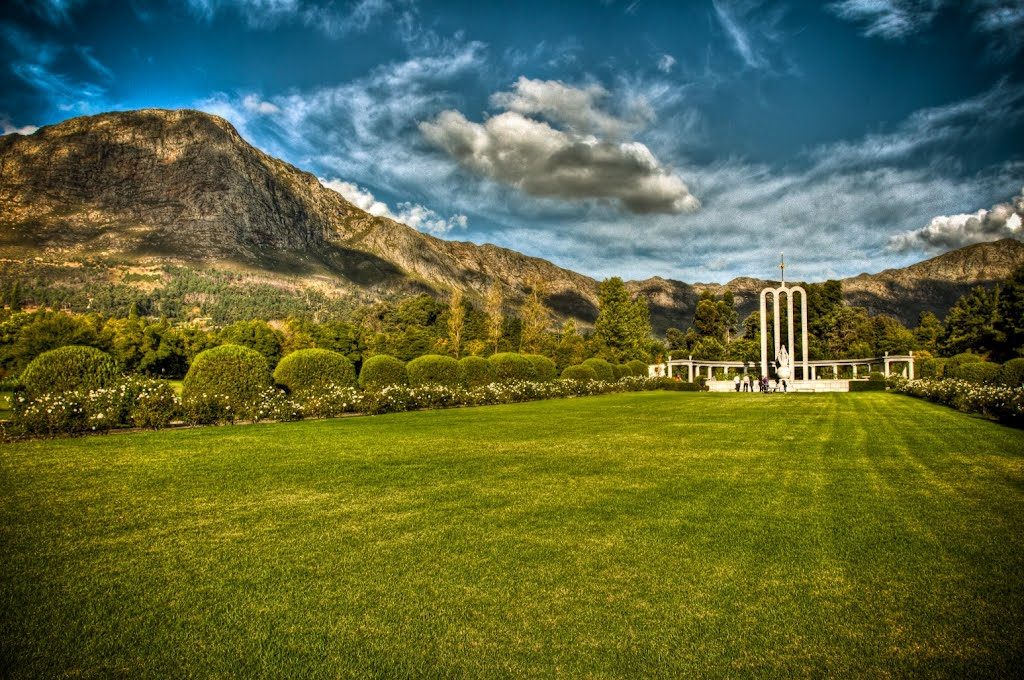 Cape Winelands are one of the best destinations to visit in South Africa. Franschhoek, is one of the numerous wine regions around Cape Town. If you have been to any French wine region, you will fall in love with Franschhoek. The Cape Winelands are one of my favourite places in South Africa. The experience, the wine valley, the plantations, the natural scenery and greenery, took my breathe away. I look forward to visiting again. Surrounded by wine farms and mountains, Franschhoek offers fun activities, fine dining, great wines, museums and art galleries and colourful history. If you are a book lover, you should visit one of its quaint book stores. Franschhoek offes so many things to do and see.
Langebaan
Located about 120 km north of Cape Town, Langebaan is a renowned town known for its Caribbean-like beaches with crystal clear waters. This small coastal town has a natural beauty which comes to life between August and September, during the flower season. Langebaan features several exciting outdoor activities and Langebaan Lagoon, which is the main highlight of the town. For watersport enthusiasts, a holiday in Langebaan is really worth it. If you love fishing, windsurfing, yachting, kite-surfing and many more, you will definitely have an unforgettable experience.
Nelspruit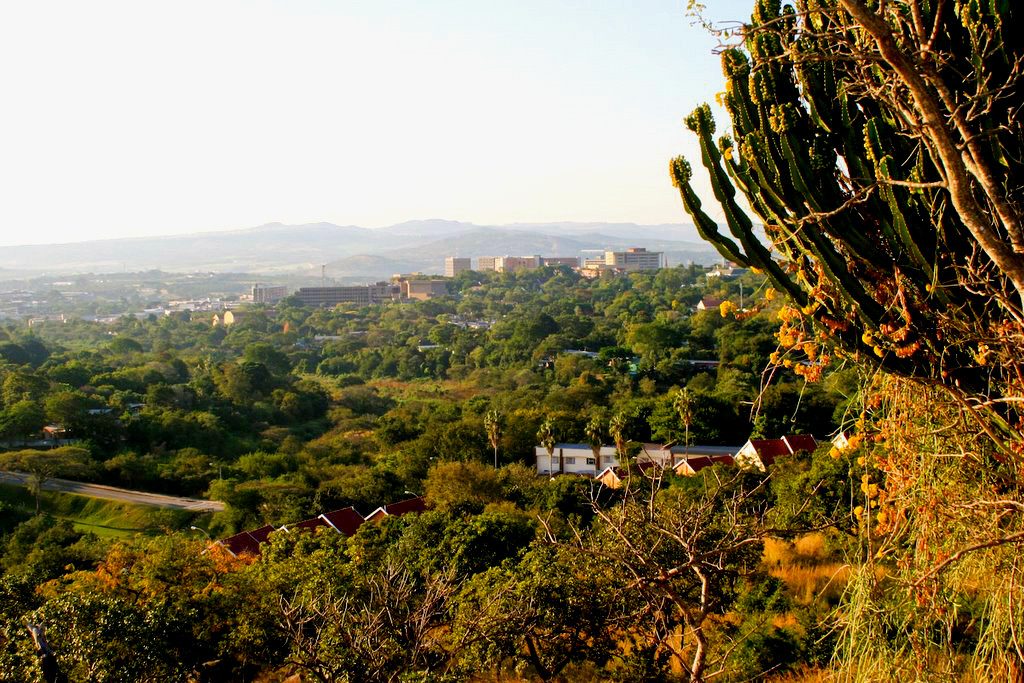 Located about four hours from Johannesburg, Nelspruit is an ideal destination for a weekend getaway. The vibrant town is one of the best kept secrets in South Africa. If features prearranged game drives and plentiful game for viewing. Game lodges with modern amenities are in abundance here, offering visitors an opportunity to escape to the bush and explore nature at its peak. The buzzing town offers beautiful and countryside attractions, and with a short drive, you will find yourself in the picturesque countryside of Mpumalanga. Nelspruit is a gorgeous destination, waiting to be explored.
Polokwane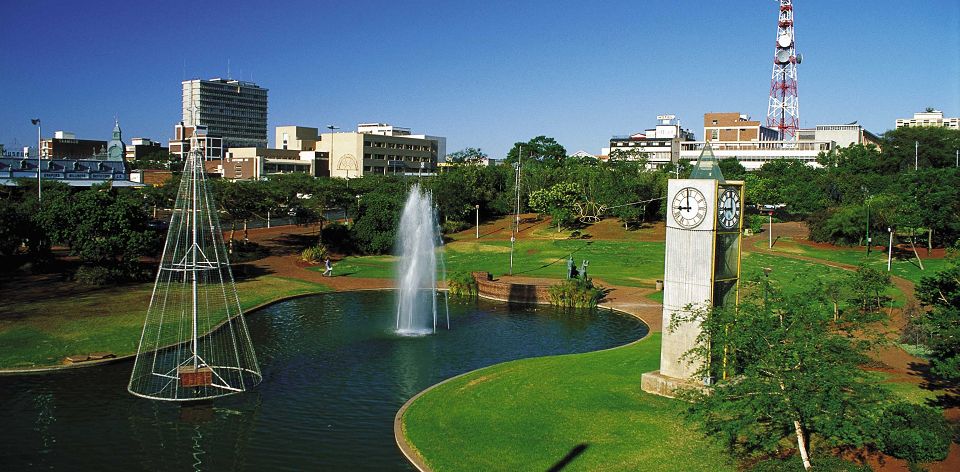 Polokwane, the capital city of Limpopo has a cultural heritage and features a diversity of stunning attractions. The city features a wide range of urban places, great restaurants, interesting museums and art galleries, and shopping malls. The metropolis features lively entertainment, if you love jazz music, you will be amazed at the number of African jazz clubs in the city. Polokwane is steeped in history, it offers a wide range of museums, which features a wide collection of prehistoric exhibits and artefacts. A visit to Polokwane can't be forgotten in a hurry!
Have you been to any of these destinations? Or did we miss your favourite place in South Africa? We'll like to know, kindly share with us in the comment below: