Kuala Lumpur, the dazzling capital city of Malaysia is an implausibly charming and distinct Asian city. There are stunning attractions and unique things to do in Kuala Lumpur. The city has surpassed its reputation as one of the prime destinations visited by tourists globally and it is not surprising. Dubbed 'the capital of South East Asia', KL has endeavoured to become a city steeped in culture and rich in its economy.
Kuala Lumpur is not like every other capital city, it is a reflection of the commendable tenacity and originality of the Asian nation and its people. Whether you are looking for a remarkable quick getaway or a drawn-out vacation jam-packed with exciting activities, enjoyable attractions, cultural learnings and delicious cuisine; here are 10 unique things to do in Kuala Lumpur.
1. Explore Berjaya Times Square Theme Park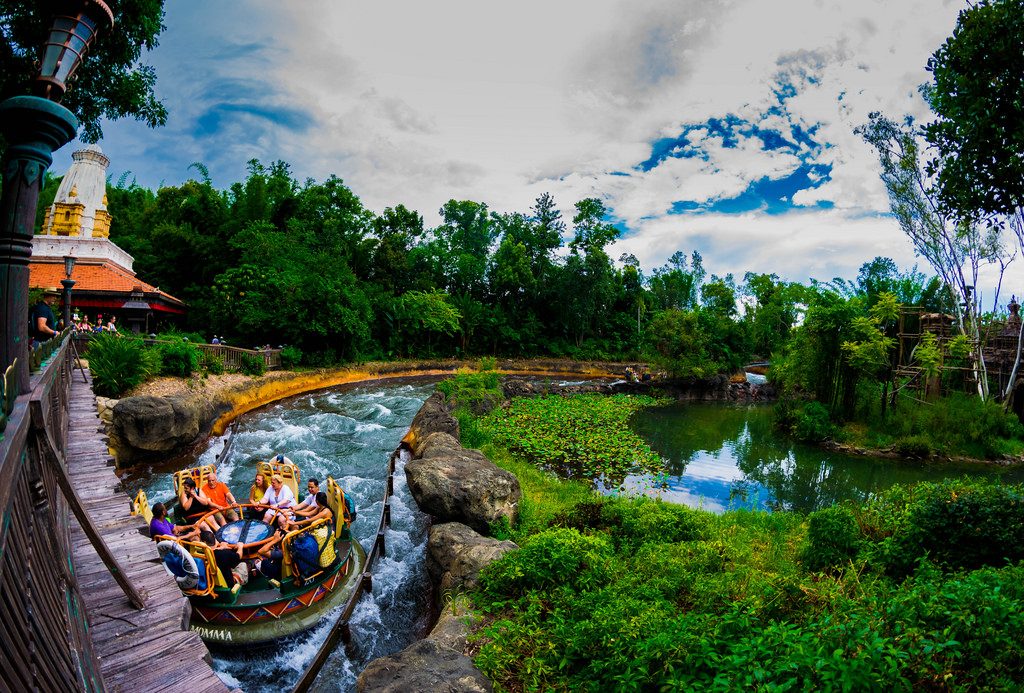 Malaysia offers unique theme oriented parks and one of them is Berjaya Times Square Theme Park. It is deemed the largest indoor theme park in Malaysia and it offers endless fun for all visitors especially kids. The theme park offers 14 rides with two individually themed areas, Galaxy Station has 6 different rides and is designed specifically for adults and teenagers. Areas specifically designed for kids features Honey Bump rides, Flying Bumble Bee, Fantasy Trail and more. If you love roller coasters, you shouldn't miss Supersonic Odyssey.
Opening Hours: 12:00noon to 10:00pm (Monday – Friday); Public Holidays and Weekends: 11:00am to 10:00pm.
Visit: www.timesquarekl.com
2. Walk through the streets of Lebuh Ampang
Even though, Kuala Lumpur has wonderful streets for great walks, several streets genuinely stand out more than the others. An example of such street is Lebuh Ampang, the vibrant street with saturated air filled with the scent of jasmine flower, pulsating resonances of the newest Indian music. The street used to be a dwelling place for South Indian Moneylenders in those days. Nowadays, the street is packed with fresh flower garlands, spice and sundry, textile shops, Indian restaurants and of course, moneylenders. The community has some characteristic features such as Neo-Classic and Utilitarian buildings, lustrous ceramic tiles and traditional low-slung benches. You can get a good feel for Lebuh Ampang even just for an hour sightseeing walk through the street.
[bctt tweet="There are wonderful streets for great walks in Kuala Lumpur."]
3. Get Jaded at Jade Museum
Kuala Lumpur is a great introduction to Asia for any western traveler because the influences and culture of most Asian countries can be found here. New York city or London are known for their wax museums but Kuala Lumpur is known for its Jade Museum. If you have seen some Asia movies before now, you would have discovered more about Jade – the stone of heaven. The Jade Museum showcases an assortment of vintage gemstones along with stunning accessories such as gorgeous necklaces and earrings, rings and trinkets, and much more.  You can buy gifts and souvenirs to bring home too. The Museum is located in Bukit Bintang locality.
Opening Hours: 9.30am – 5:00pm. Entrance is FREE. Visit: www.jademuseum.com for more information.
4. Experience live classical music at KL Tower – Jalan Punchak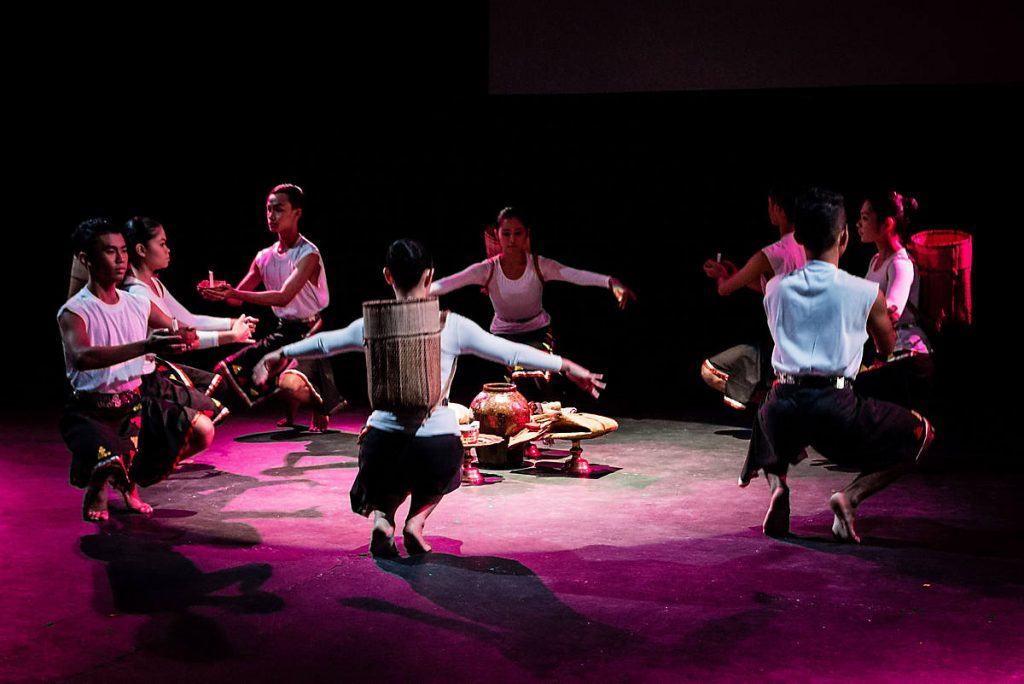 Photo Source: Mandarinoriental.com
Malay's traditional music is genuinely bound to the country's prehistoric transcendent traditions. Like any classical Nigerian music, Malay's is an artful music that takes a perfect form in every performance depending on the settings in which it is played. If you want to experience the traditional Malay Music, you should Visit KL Tower. Here you will find artists dancing and playing music, you could even join them to try out the dance steps. The classical music and dance performances are held at the Malaysia Cultural Village by KL Tower Arts Troupe.
Opening hours: 10:30am to 4.30pm. Visit: meneraki.com.my for more information.
5. Savour sumptuous traditional cuisine at Malay Restaurants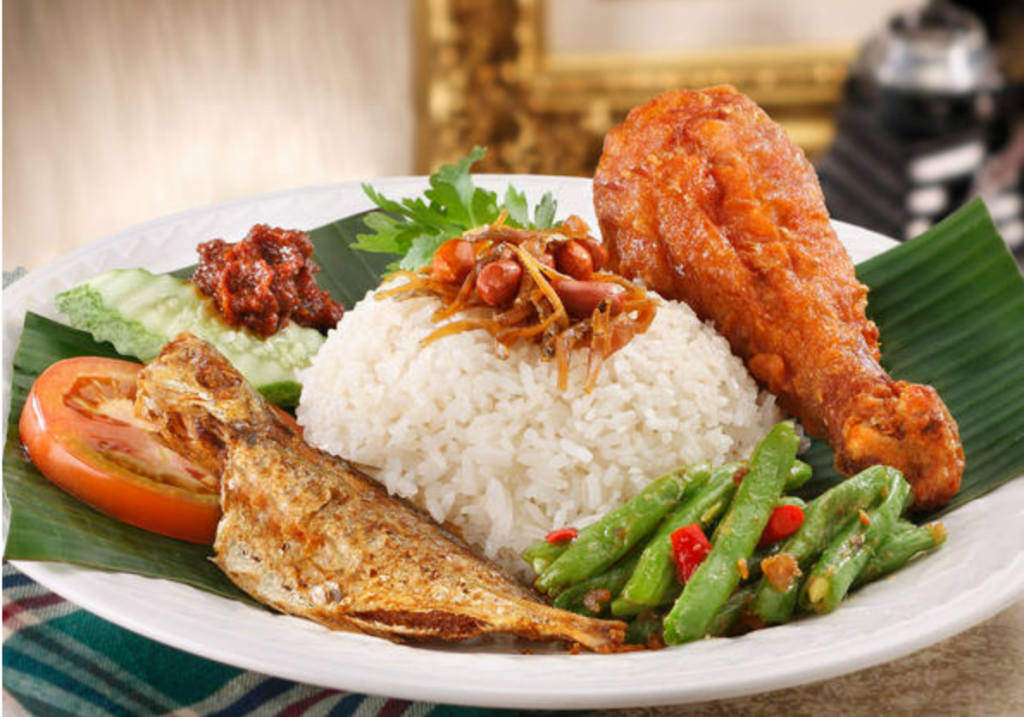 Photo Source: Mountfabernasilemak.com
Kuala Lumpur offers a world of taste for every visitor. With all its rich ingredients, delicious dishes and flavorsome tangs, Malay cuisine can be sensational as well as  strange to you. If you want to savour traditional Malay cuisine, prepare yourself to leap into a world of spicy, tasty and sweet-smelling rich Malaysian foods. For your culinary adventure, visit the best of KL restaurants – Seri Melayu Restaurant, Nelayan Seafood Restaurant, Bijan, Malay Tea house, Saloma Theatre Restaurant. Have a taste of Satay, the Malaysian signature dish, which consists of Skewered chicken or beef grilled over a charcoal fire. Nasi Lemak – favourite – flavourful scent of rice cooked in coconut milk and augmented with spices such as star anise, cinnamon and ginger. Savouring sumptuous traditional Malay cuisine is one of the unique things to do in Kuala Lumpur.
6. Shop like a local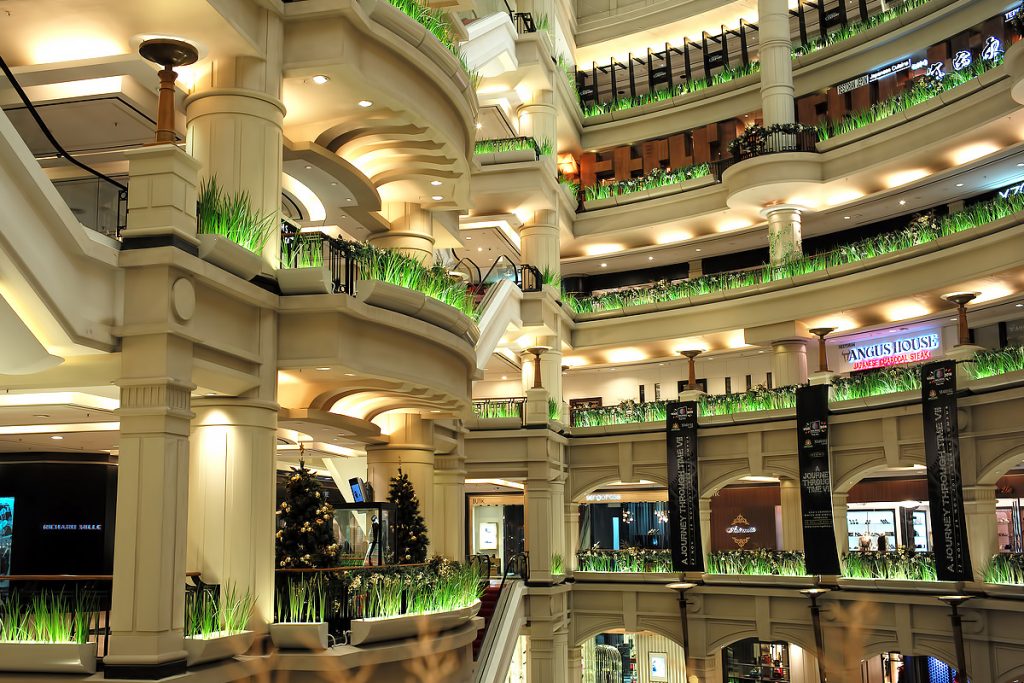 Kuala Lumpur may not be Paris or Milan, but it offers trending shopping malls. You will find the best of the shopping malls at KL's foremost shopping districts such as Bukit Bintang. Here you can shop according to your preference and budget, choosing from a wide variety of luxurious merchandise including fashion apparels, accessories, electronics and many more. Visit Pavillion Kuala Lumpur, a favourite shopping mall filled with a full row of boutiques from around the world. Visit Sungel Wang Plaza, Lot 10, SuriaKLCC, Berjaya Times square, Bukit Bintang Plaza and posh Starhill Gallery for your shopping experience. If you are on budget, you should probably head to Sungei Wang and spend some money on apparels designed locally and local handmade souvenirs for friends and family at home.
7. Go deep within the Malay's coolest Caves – Batu Caves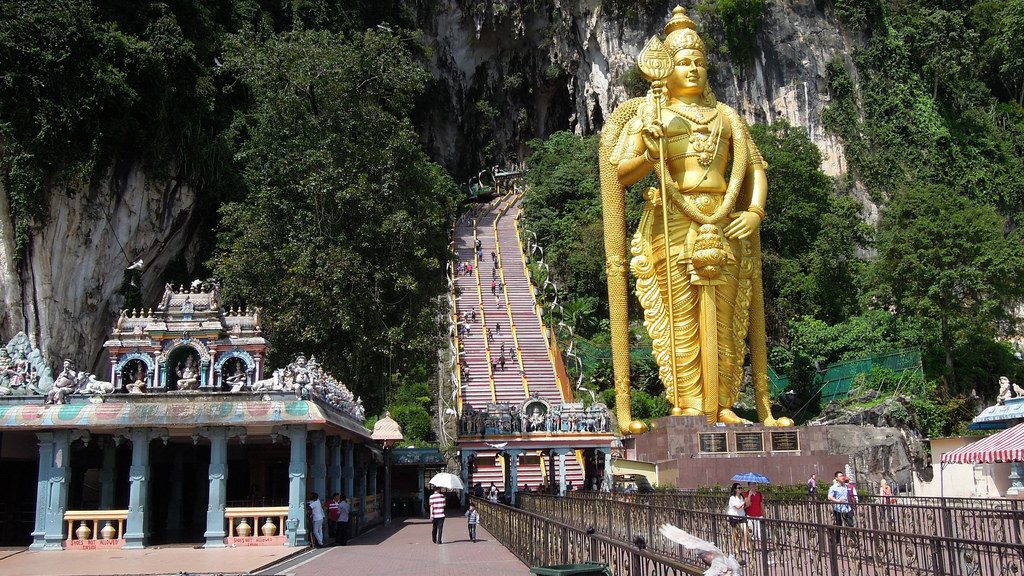 Batu Cave is a glorious attraction with unrivalled beauty. Located in Gombak district, Selangor state, on the outskirts of Kuala Lumpur; Batu cave welcomes visitors to experience ultimate adventure. The majestic limestone formation is situated within three big caves, its main cave is home to the ancient Hindu temple. The Hindu temple is a popular pilgrimage destination that attracts many visitors from all over the world, especially during the annual Hindu festival of Thaipusam. For an exciting tour experience, tour the impressive 272-step staircase which leads to the cathedral cave. If you love rock climbing, this is an ideal place to indulge in this exciting activity. Batu Caves offers so many exciting places to see and things to do.
8. Drink with views of KL city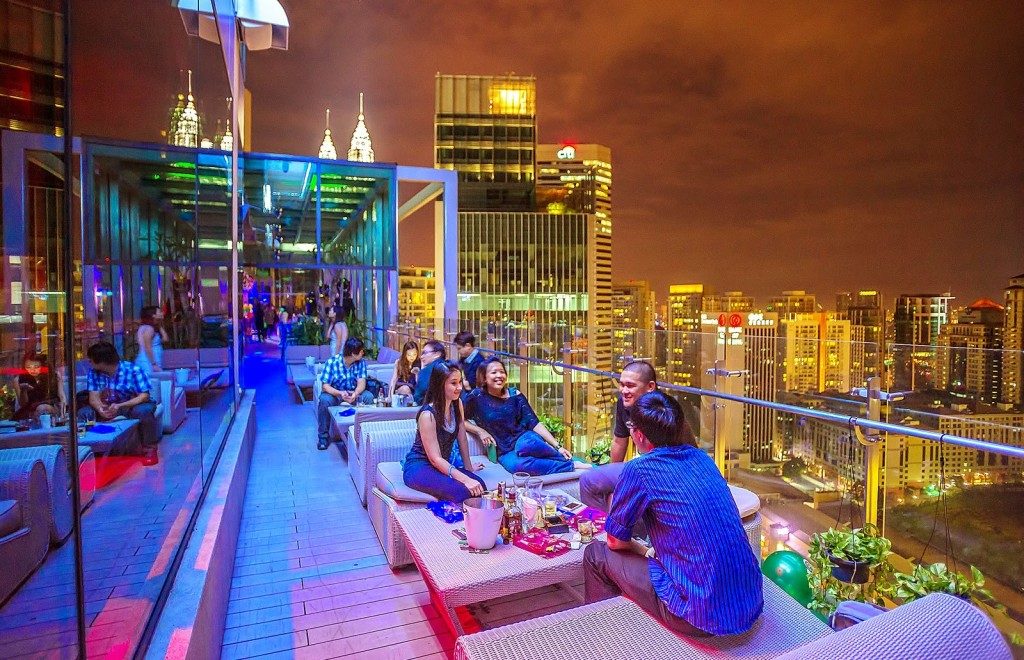 There is nothing as incredible as sipping on a cocktail after a tiring city tour experience at the end of the day. Kuala Lumpur is bustling with notable rooftop bars where you can relax with a glass of champagne and enjoy magnificent views of the city. Here are some of the best rooftop bars with a view from up high in KL – SkyBar, Fuego, Marini's on 57, Lunar Bar and many others. Our favourite is View at G Tower Hotel, it offers stunning views of the popular Petronas Twin Towers, Titiwangsa mountain range and Ampang Hills. The dining, luxury and conveniences of this rooftop bar cannot be outdone.
9. Explore Bukit Nanas Forest Reserve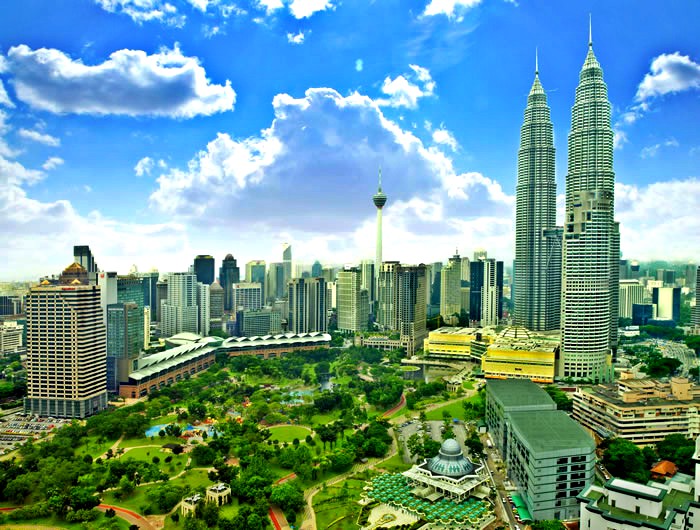 Bukit Nanas Forest Reserve is the oldest forest reserve in Malaysia. The sanctuary is the only permanent tropical rainforest in the City Centre. The forest reserve is home to a wide variety of wildlife such as monkeys, birds, snakes, squirrels and many others. It stretches over 10.5 hectares, with rare herbs, climbers and ferns, giant trees standing majestically everywhere. The forest reserve is also where the iconic Tower – KL Tower is located. For guidance and ease, there are sign posts, shelters for resting and nature trails around the reserve.
10. Explore China Town in KL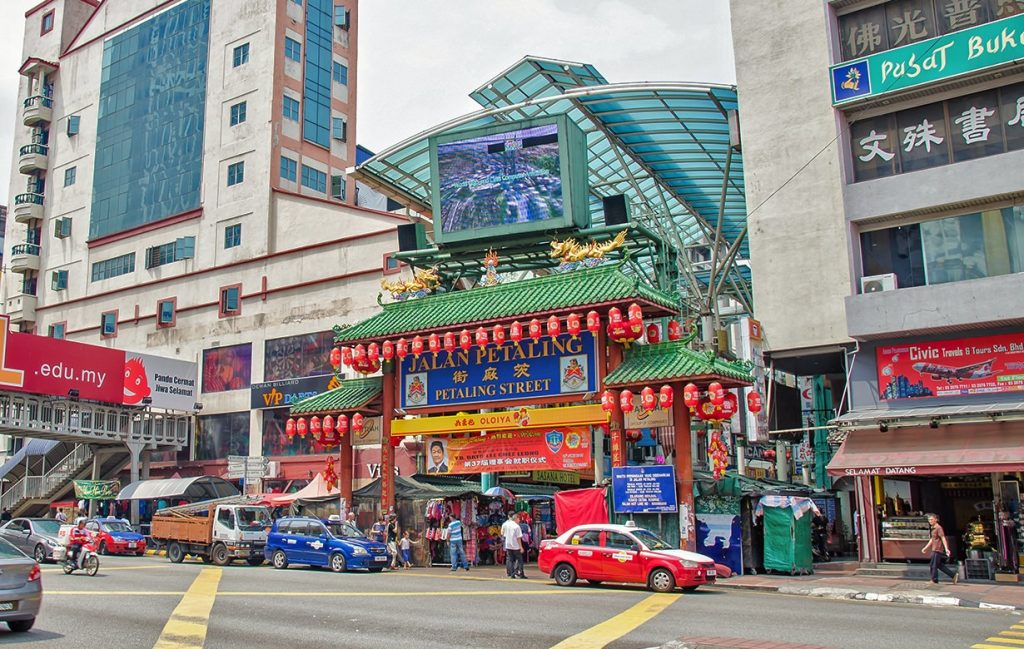 China Town paints Kuala Lumpur with undying charm. Visiting and exploring China Town in KL is a unique cultural experience you can ever imagine. Rich in history and cultural delight, the town is home to local Chinese community in KL. KL China Town stunning sights such as Buddhist temples, art galleries and more. If you are looking for best bargains on clothes, bags, souvenirs, accessories, shoes, you must visit China Town. It's always crowded but it's worth it as you prepare to struggle your way through other groups of shoppers.
---
If we are to count the things you can do in Kuala Lumpur during your vacation, our list would probably be endless as there are so many exciting places to see and fun things to do. If you want to enjoy the sights of KL at your own leisure, you can purchase a ticket for KL Hop-On Hop-Off Coach Tours to visit over 40 places of interest in the city. Have you visited Kuala Lumpur before, share your experience with us in the comment below: